Heart Failure Literature Summaries
Follath F, et al; Steering Committee and Investigators of the Levosimendan Infusion versus Dobutamine (LIDO) Study. Efficacy and safety of intravenous levosimendan compared with dobutamine in severe low-output heart failure (the LIDO study): a randomised double-blind trial. Lancet. 2002 Jul 20;360(9328):196-202. PubMed PMID: 12133653.
DB-MCRCT
n = 203
levosimendan vs dobutamine -> levosimendin (1) significant increase in Q, (2) significant reduction in PCWP, (3) significant reduction in 6 month mortality.
problems: dobutamine dose was capped, short half life meant that dobtamine effect would have worn off quicker than levosimendin
followed by the SURVIVE study which showed no mortality difference between levosimendin and dobutamine.
---
Mebazaa A, Nieminen MS, Packer M, Cohen-Solal A, Kleber FX, Pocock SJ, Thakkar R, Padley RJ, Põder P, Kivikko M; SURVIVE Investigators. Levosimendan vs dobutamine for patients with acute decompensated heart failure: the SURVIVE Randomized Trial. JAMA. 2007 May 2;297(17):1883-91. PubMed PMID: 17473298.
DB-MCRCT
75 centers in 9 countries
n = 1327
patients hospitalized with acute decompensated heart failure who required inotropic support: levosimendan vs dobutamine -> no difference in 180 day mortality; lower BNP at 24h and for the first 5 days in levosimendan group
---
Packer M, Bristow MR, Cohn JN, Colucci WS, Fowler MB, Gilbert EM, Shusterman NH. The effect of carvedilol on morbidity and mortality in patients with chronic heart failure. U.S. Carvedilol Heart Failure Study Group. N Engl J Med. 1996 May 23;334(21):1349-55. PubMed PMID: 8614419. [Free Fulltext]
RCT
double blind
n = 1094
carvedilol vs placebo in chronic heart failure with LVEF significant reduction in the risk of death in carvedilol group. -> Carvedilol reduced the risk of death and risk of hospitalization for cardiovascular causes in patients with heart failure who are receiving treatment with digoxin, diuretics, and an ACEI. -> heart failure patients need beta-blockade
---
Pitt B, Zannad F, Remme WJ, Cody R, Castaigne A, Perez A, Palensky J, Wittes J. The effect of spironolactone on morbidity and mortality in patients with severe heart failure. Randomized Aldactone Evaluation Study Investigators. N Engl J Med. 1999 Sep 2;341(10):709-17. PubMed PMID: 10471456. [Free Fulltext]
RCT
n = 822
severe heart failure + LVEF 30% reduction in mortality -> reduction in symptoms -> reduction in hospital admissions for CHF -> increase in gynaecomastia! -> increases in K+ (monitor U+E's)
---
The SOLVD Investigators. Effect of enalapril on mortality and the development of heart failure in asymptomatic patients with reduced LVEFs. N Engl J Med 1992; 327:685-691.
RCT
n = 4228
heart failure + LVEF reduced symptoms -> reduced hospitalisations -> fewer deaths from cvs causes -> reduced mortality
---
McMurray JJ, et al; CHARM Investigators and Committees. Effects of candesartan in patients with chronic heart failure and reduced left-ventricular systolic function taking angiotensin-converting-enzyme inhibitors: the CHARM-Added trial. Lancet. 2003 Sep 6;362(9386):767-71. PubMed PMID: 13678869.
-> addition of angiotensin receptor blocker to ACEI may confer additional benefits to patients with chronic heart failure and reduced left-ventricular systolic function
---
Zannad, F. et al (2011) "Eplerenone in Patients with Systolic Heart Failure and Mild Symptoms " N Engl J Med 2011; 364:11-21
high levels of aldosterone and cortisol have deleterious effects in cardiovascular disease
RCT
n = 2737
eplereonone (selective mineralocoriticoid receptor antagonist) vs placebo
inclusion: age 55, NYHA class II and EF < 35%, ACE I or ARB, beta-blocker, 6 months post hospitalization for a cardiac problem or BNP high.
exclusion: AMI, NHYA III or IV, high K, eGFR < 30mL/min, on K sparring diuretic – intervention: titrated eplerenone every 4 weeks, titrated to GFR and K+
primary end point: composite of death from cardiovascular causes or hospitilzation for heart failure -> trial stopped early -> follow up for 21 months -> decreased mortality and hospitalization 18% in treatment vs 26% in placebo (hazard ratio 0.63, p = 0.008) -> decreased in a number of other of secondary endpoints: death from any cause, death from cardiovascular cause -> did lead to increase K+
---
Tang, A. S. L., et al (2010) "Cardiac-Resynchronization Therapy for Mild-to-Moderate Heart Failure" NEJM, 363:2385-2395
n = 1798
RCT
ICD vs ICD + cardiac resynchronization
inclusion: NYHA II and III heart failure, LVEF < 30%, QRS duration of > 120 msec or a paced duration of > 200msec. -> significant decrease in mortality and hospitalization for heart failure in cardiac resynchronization group (7% absolute risk reduction). -> however, a significant increase in 30 day device implantation adverse events was observed.
---
Further reading
---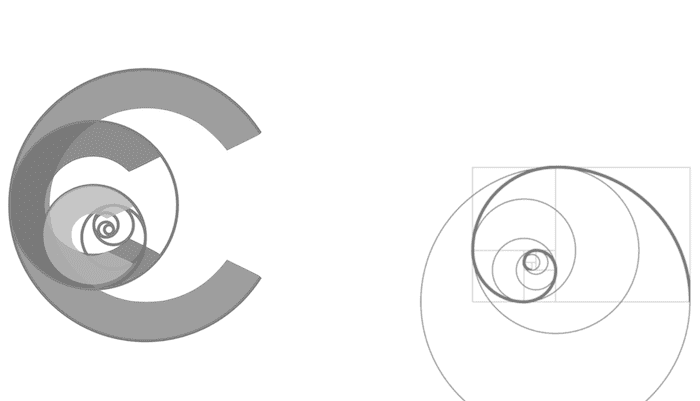 Chris is an Intensivist and ECMO specialist at the Alfred ICU in Melbourne. He is also a Clinical Adjunct Associate Professor at Monash University. He is a co-founder of the Australia and New Zealand Clinician Educator Network (ANZCEN) and is the Lead for the ANZCEN Clinician Educator Incubator programme. He is on the Board of Directors for the Intensive Care Foundation and is a First Part Examiner for the College of Intensive Care Medicine. He is an internationally recognised Clinician Educator with a passion for helping clinicians learn and for improving the clinical performance of individuals and collectives.
After finishing his medical degree at the University of Auckland, he continued post-graduate training in New Zealand as well as Australia's Northern Territory, Perth and Melbourne. He has completed fellowship training in both intensive care medicine and emergency medicine, as well as post-graduate training in biochemistry, clinical toxicology, clinical epidemiology, and health professional education.
He is actively involved in in using translational simulation to improve patient care and the design of processes and systems at Alfred Health. He coordinates the Alfred ICU's education and simulation programmes and runs the unit's education website, INTENSIVE.  He created the 'Critically Ill Airway' course and teaches on numerous courses around the world. He is one of the founders of the FOAM movement (Free Open-Access Medical education) and is co-creator of litfl.com, the RAGE podcast, the Resuscitology course, and the SMACC conference.
His one great achievement is being the father of three amazing children.
On Twitter, he is @precordialthump.
| INTENSIVE | RAGE | Resuscitology | SMACC