OVERVIEW
HELLP Syndrome: haemolysis, elevated liver enzymes, and a low platelet count
there is clear overlap between pre-eclampsia and HELLP syndrome, and it is unclear whether the latter is a primary or secondary disease process.
typically a third trimester condition, which may occur up to 7 days after delivery
affects 05-1% pregnancies
1-2% mortality
DIAGNOSTIC CRITERIA
Tennessee Classification System diagnostic criteria for HELLP are:
haemolysis
increased LDH (> 600 U/L)
increased AST (>or= 70 U/L)
low platelets < 100 x 10(9)/L.
The HELLP syndrome may be complete or incomplete.
The Mississippi Triple-class HELLP System further classifies the disorder by the nadir platelet counts.
PATHOPHYSIOLOGY
Generalized endothelial and microvascular injury from
activation of the complement and coagulation cascades
increased vascular tone
platelet aggregation
This results in areas of hemorrhage and necrosis within the liver and may evolve to large haematomas, capsular tears, and intraperitoneal bleeding.
CLINICAL FEATURES
History
no 'typical' clinical symptoms
epigastric or RUQ pain
weight gain (oedema)
Examination
hypertension
tender RUQ
oedema
polyuria from nephrogenic DI
INVESTIGATIONS
microangiopathic haemolytic anaemia (MAHA)
elevated LFT's – bilirubin, AST, ALT, LDH
low platelets
normal PT, APTT and coag screen
haemolysis on blood film
haptoglobins: low
COMPLICATIONS
Haemorrhage
Abruptio placentae
Severe postpartum haemorrhage
Subcapsular liver haematoma
Intracerebral or brainstem haemorrhage
DIC
Infarction
Liver infarct
Cerebral infarct
Pregnancy
overlap with pre-eclampsia
preterm delivery
foetal demise in utero
Other
Visual impairment due to retinopathy
Pulmonary oedema – higher risk in postpartum onset of HELLP
Acute kidney injury – higher risk in postpartum onset of HELLP
DIFFERENTIAL DIAGNOSIS
Pre-eclampsia / eclampsia
Acute fatty liver of pregnancy
Acute hepatitis
HUS
TTP (rare in pregnancy)
ITP
DIC (e.g. from PPH or amniotic fluid embolism)
other causes of haemolysis (e.g. AIHA, sepsis)
other causes of acute abdomen
MANAGEMENT
Resuscitation
prepare for major haemorrhage
major life threats are hepatic hemorrhage, subcapsular hematoma, liver rupture, and multi-organ failure
Specific treatment
Delivery is indicated if the HELLP syndrome occurs after the 34th gestational week or the foetal and/or maternal conditions deteriorate.
Seek and treat complications (e.g. APO, DIC, MODS)
anti-hypertensives to keep BP below 155/105 mmHg
— Labetolol or hydralazine or nifedipine
MgSO4 IV for eclamptic seizure prophylaxis
corticosteroids (IV)
— no clear benefit for HELLP per se
— given for fetal lung maturity from 24 to 34 weeks: either 2 doses of 12 mg betamethasone 24 hours apart or 6 mg dexamethasone 12 hours apart before delivery.
Liver haemorrhage
— manage conservatively where possible
— correct coagulopathy
— surgery includes drainage of the hematoma, packing, over-sewing of lacerations, or partial hepatectomy
— consider arterial embolisation
Exchange transfusion
– considered in situations of progressive elevation of bilirubin or falling Hb or PLTs and ongoing deterioration in maternal condition.
Novel therapies:
— Antithrombin and glutathione  – have been trialed with some benefit demonstrated, but has not yet been subjected to any high quality trial
— Octreotide – no role in HELLP syndrome
— there are case reports of liver transplantation
Supportive care and monitoring
consider invasive monitoring
Disposition
OT or HDU/ ICU setting
consider transfer to a liver transplant center
---
References and Links
FOAM and web resources
Journal articles
---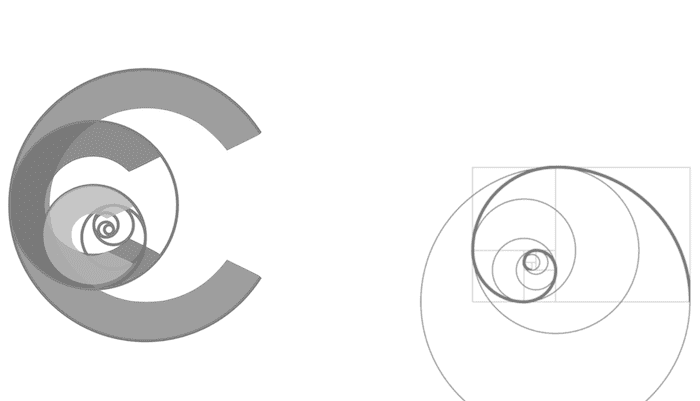 Chris is an Intensivist and ECMO specialist at the Alfred ICU in Melbourne. He is also a Clinical Adjunct Associate Professor at Monash University. He is a co-founder of the Australia and New Zealand Clinician Educator Network (ANZCEN) and is the Lead for the ANZCEN Clinician Educator Incubator programme. He is on the Board of Directors for the Intensive Care Foundation and is a First Part Examiner for the College of Intensive Care Medicine. He is an internationally recognised Clinician Educator with a passion for helping clinicians learn and for improving the clinical performance of individuals and collectives.
After finishing his medical degree at the University of Auckland, he continued post-graduate training in New Zealand as well as Australia's Northern Territory, Perth and Melbourne. He has completed fellowship training in both intensive care medicine and emergency medicine, as well as post-graduate training in biochemistry, clinical toxicology, clinical epidemiology, and health professional education.
He is actively involved in in using translational simulation to improve patient care and the design of processes and systems at Alfred Health. He coordinates the Alfred ICU's education and simulation programmes and runs the unit's education website, INTENSIVE.  He created the 'Critically Ill Airway' course and teaches on numerous courses around the world. He is one of the founders of the FOAM movement (Free Open-Access Medical education) and is co-creator of litfl.com, the RAGE podcast, the Resuscitology course, and the SMACC conference.
His one great achievement is being the father of three amazing children.
On Twitter, he is @precordialthump.
| INTENSIVE | RAGE | Resuscitology | SMACC