Hemophagocytic lymphohistiocytosis
OVERVIEW
Hemophagocytic lymphohistiocytosis (HLH) is a syndrome of pathologic immune activation characterized by clinical signs and symptoms of extreme inflammation
two forms: sporadic and familial immune dysregulatory disorder of childhood
sporadic associated with infections, malignancies, or rheumatologic disorders
Diagnosis is difficult and often delayed:
rare (but may be underdiagnosed; Strauss et al (2004) showed bone marrow findings were present in 65% of a cohort of MICU non-surviviors)
variable presentation and nonspecific findings
may mimic severe sepsis syndromes (consider in patients with no identifiable source of sepsis)
PATHOGENESIS
Normal cytotoxic function limits immune activation and thereby mitigates the development of severe immunopathology – HLH involves:
predisposing immunodeficiency
excessive immune activation
characteristic immunopathology
Underlying triggers:
rheumatological disorders (e.g. macrophage activation syndrome (MAS) seen in SLE and systemic onset juvenile idiopathic arthritis)
DIAGNOSTIC CRITERIA
Require 5 or more of the following 8 criteria (from the HLH-2004 trial):
Fever >T38.5
Splenomegaly
Cytopenia of 2 or more of the 3 cell lines (Hb <90, N <1, plts <100)
Either elevated triglycerides or low fibrinogen
Evidence of hemophagocytosis (on either bone marrow, spleen or lymph node biopsy)
Serum ferritin > 500 mcg/mL (though generally this level is expected to be much higher in HLH)
Low or absent NK cell activity (by flow cytometry, IF you have this available)
Soluble CD25 > 2400 U/mL (aka α-chain of the IL-2 receptor)
OTHER INVESTIGATIONS
Laboratory
ferritin level of > 10,000 was 96% specific for the diagnosis of HLH in one pediatric study
abnormal CSF in 50% (pleocytosis, elevated protein, and/or hemophagocytosis)
molecular defects may be detected in HLH-associated proteins wher testing is available (perforin, SLAM-associated protein, or X-linked inhibitor of apoptosis protein) or measurement of surface CD107a exposure (indicative of genetic abnormalities affecting degranulation)
Imaging
MRI (may show discrete lesions, leptomeningeal enhancement, or global edema)
Histopathology
hemophagocytosis on bone marrow biopsy (25%-100% of the time' with ∼ 1-10 hemophagocytes per 500 cells in cases reported as positive) )this may not be seen early)
biopsies showing macrophage infiltration of various organs (e.g. liver, spleen)
Other clinical features
liver dysfunction is also common: ranging from mild elevations of transaminases to fulminant liver failure
neurological dysfunction is often present (e.g. seizures, meningismus, decreased level of consciousness, cranial nerve palsy, psychomotor retardation, ataxia, irritability, hypotonia or peripheral neuropathy)
pyrexia of unknown origin
may mimic Kawasaki syndrome
there may be prior episodes
family history if primary HLH
MANAGEMENT
monitor inflammatory markers, such as sCD25 or ferritin, to assess response to therapy
References and Links
Journal articles
Jordan MB, Allen CE, Weitzman S, Filipovich AH, McClain KL. How I treathemophagocytic lymphohistiocytosis. Blood. 2011 Oct 13;118(15):4041-52. PMC3204727.
Strauss R, Neureiter D, Westenburger B, Wehler M, Kirchner T, Hahn EG.Multifactorial risk analysis of bone marrow histiocytic hyperplasia withhemophagocytosis in critically ill medical patients–a postmortemclinicopathologic analysis. Crit Care Med. 2004 Jun;32(6):1316-21. PMID:15187513
---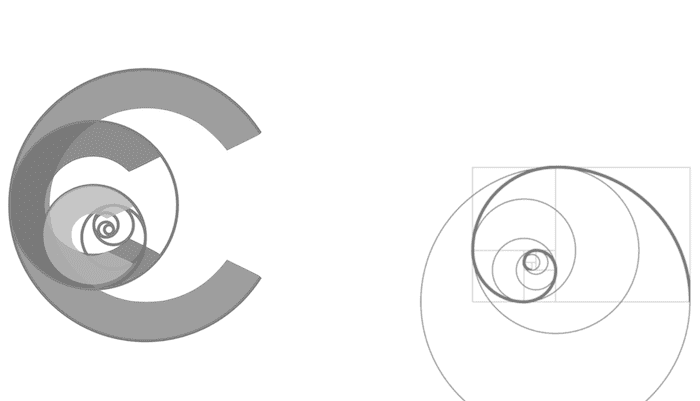 Chris is an Intensivist and ECMO specialist at the Alfred ICU in Melbourne. He is also a Clinical Adjunct Associate Professor at Monash University. He is a co-founder of the Australia and New Zealand Clinician Educator Network (ANZCEN) and is the Lead for the ANZCEN Clinician Educator Incubator programme. He is on the Board of Directors for the Intensive Care Foundation and is a First Part Examiner for the College of Intensive Care Medicine. He is an internationally recognised Clinician Educator with a passion for helping clinicians learn and for improving the clinical performance of individuals and collectives.
After finishing his medical degree at the University of Auckland, he continued post-graduate training in New Zealand as well as Australia's Northern Territory, Perth and Melbourne. He has completed fellowship training in both intensive care medicine and emergency medicine, as well as post-graduate training in biochemistry, clinical toxicology, clinical epidemiology, and health professional education.
He is actively involved in in using translational simulation to improve patient care and the design of processes and systems at Alfred Health. He coordinates the Alfred ICU's education and simulation programmes and runs the unit's education website, INTENSIVE.  He created the 'Critically Ill Airway' course and teaches on numerous courses around the world. He is one of the founders of the FOAM movement (Free Open-Access Medical education) and is co-creator of litfl.com, the RAGE podcast, the Resuscitology course, and the SMACC conference.
His one great achievement is being the father of three amazing children.
On Twitter, he is @precordialthump.
| INTENSIVE | RAGE | Resuscitology | SMACC