Heparin Induced Thrombotic Thrombocytopaenia Syndrome (HITTS or HIT)
OVERVIEW
HIT is a major issue in ICU because:
heparin (UFH) or LMWH is nearly universal in ICU patients
thrombocytopenia is common (up to 50%)
complications of HIT can be severe
Two types
HIT type I, a benign non-immune condition
HIT type II, an immune-mediated syndrome caused by an antibody to the PF4/heparin complex — what we mean when we say "HIT"
Incidence of HIT type II
1-5% with UFH
< 1% with LMWH
PATHOPHYSIOLOGY
Platelet Factor 4
PF4 is released on platelet activation -> binds anionic glycosaminoglycans on cell surfaces -> inhibit the formation of megakaryocytes and angiogenesis + modulate immune response.
PF4 is released after trauma, inflammation, surgical trauma, and in cancer
HIT Type I
10-30% of patients within 4 days after exposure to heparin
Heparin binds to PF4 -> decreases cAMP -> mild platelet aggregation and thrombocytopenia
platelet counts rarely decrease below 100,000/μl
mild and self-limiting
HIT Type II
formation of a PF4/heparin complex -> triggers an immune response -> IgG binds PF4/heparin complexes -> clustering of platelet Fc-receptors (FcχRIIa, FcχRIIIa) -> platelet activation -> arterial and venous thrombosis
HIT antibodies may bind to Fc receptors on monocytes -> tissue factor -> thrombosis
also endothelial damage -> increased von Willebrand factor and soluble thrombomodulin -> thrombosis
Not all patients who have heparin antibodies develop platelet activation and clinically relevant HIT
at most 5% to 30%, of patients who form HIT-IgG will develop clinical HIT
CLINICAL FEATURES
Onset
typically 5-10 days post heparin
consider other causes if later than 10 days (especially sepsis, also drugs + others)
rapid onset can occur if prior exposure to heparin (can mimic PE)
delayed onset can occur after heparin stopped
Thrombocytopaenia
usually falls to values between 40,000 to 80,000/μl
<10% fall to <20,000
Complications can occur before, or without, thrombocytopaenia
RISK FACTORS AND SCORING SYSTEM
Risk factors
amount of heparin exposure (therapeutic > prophylactic; UFH > LMWH)
amount of PF4 release: surgical and trauma patients > medical
Scoring system for likelihood pretest probability – 4Ts
Thrombocytopaenia severity
Timing of onset of platelet decrease (recent exposure increases risk)
Thrombosis (recent proven increases risk)
Thrombocytopaenia due to other reasons likely?
INVESTIGATIONS
Antigen assays – e.g. ELISA
PF4/polyanion EIA
detects antibodies reactive against the PF4/Heparin complex (IgM, IgG and IgA)
IgG is the most sensitive for disease
high sensitivity (90-98%) and low specificity (65%) with positive result = 0.4 optical density untis
> 1.0 optical density units = more likely to be HIT (higher specificity ~83%)
increase in clinical condition thus delay until danaparoid or lepirudin is therapeutic and platelet count has recovered
Functional assays
Heparin-induced platelet activation (HIPA) and serotonin release assays
very high specificity
technically demanding (selected platelet donors, washed platelets, internal controls, radioactivity), high turn-around time, poor availability
COMPLICATIONS
venous thrombosis — DVT 50%, PE 25%, venous sinus thrombosis
arterial thrombosis — arterial, mesenteric, stroke, MI, acute leg ischemia, etc
skin necrosis at sites heparin is injected (usually ~8 days post-heparin starting)
acute systemic reactions after IV bolus (may look like anaphylaxis or PE)
decompensated DIC
death (10-30%)
AN APPROACH
stop heparin, including 'heparin locks' and coated catheters
avoid platelet transfusion
do not wait for laboratory confirmation if high degree of suspicion
if uncomplicated and low degree of suspicion await laboratory confirmation
alternatives to heparin: direct thrombin inhibitors (e.g. lepirudin, bivalirudin) and factor Xa inhibitors (e.g. danaparoid, fondaparinux)
a positive ELISA alone does not mean the patient has HIT
avoid warfarin in HIT until the platelet count has recovered (risk of thrombosis due to Protein C and S deficiency; risk of skin necrosis)
---
References and Links
LITFL
Journal articles and textbooks
Sakr Y. Heparin-induced thrombocytopenia in the ICU: an overview. Crit Care. 2011;15(2):211. doi: 10.1186/cc9993. Epub 2011 Mar 22. Review. PubMed PMID: 21457505; PubMed Central PMCID: PMC3219407.
---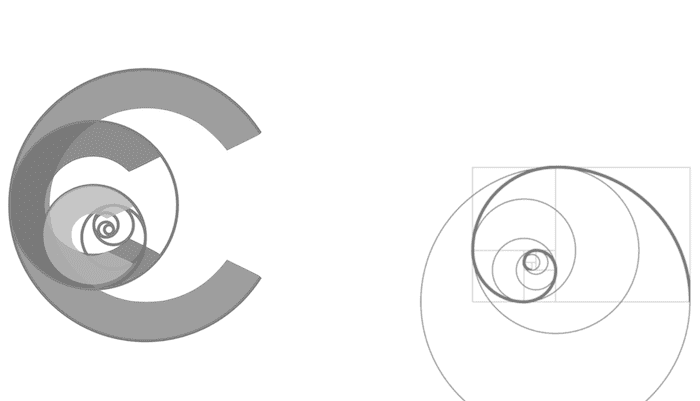 Chris is an Intensivist and ECMO specialist at the Alfred ICU in Melbourne. He is also a Clinical Adjunct Associate Professor at Monash University. He is a co-founder of the Australia and New Zealand Clinician Educator Network (ANZCEN) and is the Lead for the ANZCEN Clinician Educator Incubator programme. He is on the Board of Directors for the Intensive Care Foundation and is a First Part Examiner for the College of Intensive Care Medicine. He is an internationally recognised Clinician Educator with a passion for helping clinicians learn and for improving the clinical performance of individuals and collectives.
After finishing his medical degree at the University of Auckland, he continued post-graduate training in New Zealand as well as Australia's Northern Territory, Perth and Melbourne. He has completed fellowship training in both intensive care medicine and emergency medicine, as well as post-graduate training in biochemistry, clinical toxicology, clinical epidemiology, and health professional education.
He is actively involved in in using translational simulation to improve patient care and the design of processes and systems at Alfred Health. He coordinates the Alfred ICU's education and simulation programmes and runs the unit's education website, INTENSIVE.  He created the 'Critically Ill Airway' course and teaches on numerous courses around the world. He is one of the founders of the FOAM movement (Free Open-Access Medical education) and is co-creator of litfl.com, the RAGE podcast, the Resuscitology course, and the SMACC conference.
His one great achievement is being the father of three amazing children.
On Twitter, he is @precordialthump.
| INTENSIVE | RAGE | Resuscitology | SMACC