High Volume Haemofiltration
OVERVIEW
High volume haemofiltration (HVH) is CRRT where the filtration rate is large
aka "high-volume," "high intensity," or "high flow"
definition of HVHF is controversial (e.g. >50 mL/kg/h)
The role of HVH in ICU is unclear and is a controversial issue.
RATIONALE
effective removal of middle molecules (e.g. cytokines) may be beneficial in conditions such as severe sepsis
middle sized molecules that can be removed by convection (endotoxin, cytokines, oxygen free radicals, arachidonic acid metabolites)
PROPOSED BENEFITS
HVHF reduce pressor requirements and improve survival in animal models of sepsis and HVH
new haemofilters have been shown to remove all mediators involved in sepsis (Hoffmann JN, et al (1999) "Hemofiltrate from patients with severe sepsis and depressed left ventricular contractility contains cardiotoxic compounds." Shock, 12:174-180.)
HVH has been shown in paediatric cardiac surgery to decrease SIRS response, reduce post operative blood loss and improve oxygenation (Journois D, et al 1996)
High-volume, zero-balanced hemofiltration to reduce delayed inflammatory response to cardiopulmonary bypass in children (Anesthesiology 1996, 85:965-976.)
survival benefit in small studies of cardiac arrest and pancreatitis
DISADVANTAGES
large centre dependent
fluid management problems
electrolyte balance problems (hypophosphataemia)
requires high blood flow (>300mL/min) to avoid excess predilution or excessive haemoconcentration and maintain filtration fraction <25%
most data from single centre and small groups of patients (low quality)
in the 2009 RENAL study there was no benefit in effluent flow rates of 25 vs 40mL/kg/hr (doesn't preclude a benefit at higher rates however)
requires frequent filter changes
no evidence for HVHF in sepsis (Cochrane SR 2013)
IVOIRE study 2013 — no benefit in sepstic shock for HVHF at 70 mL/kg/h when compared with contemporary SVHF at 35 mL/kg/h (underpowered as stopped early)
risk of hypothermia
removal of micronutrients and drugs in blood
References and Links
Borthwick EM, Hill CJ, Rabindranath KS, Maxwell AP, McAuley DF, Blackwood B. High-volume haemofiltration for sepsis. Cochrane Database Syst Rev. 2013 Jan 31;1:CD008075. doi: 10.1002/14651858.CD008075.pub2. Review. PubMed PMID: 23440825.
Joannes-Boyau O, Honoré PM, Perez P, Bagshaw SM, Grand H, Canivet JL, Dewitte A, Flamens C, Pujol W, Grandoulier AS, Fleureau C, Jacobs R, Broux C, Floch H, Branchard O, Franck S, Rozé H, Collin V, Boer W, Calderon J, Gauche B, Spapen HD, Janvier G, Ouattara A. High-volume versus standard-volume haemofiltration for septic shock patients with acute kidney injury (IVOIRE study): a multicentre randomized controlled trial. Intensive Care Med. 2013 Jun 6. [Epub ahead of print] PubMed PMID: 23740278.
Rimmelé T, Kellum JA. High-volume hemofiltration in the intensive care unit: a blood purification therapy. Anesthesiology. 2012 Jun;116(6):1377-87. doi: 10.1097/ALN.0b013e318256f0c0. Review. PubMed PMID: 22534247. [Free Full Text]
---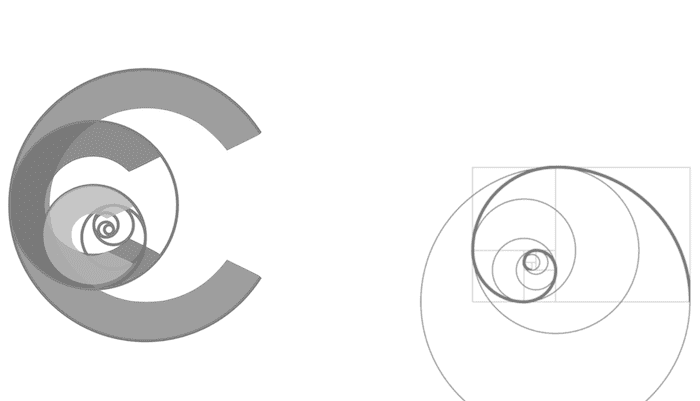 Chris is an Intensivist and ECMO specialist at the Alfred ICU in Melbourne. He is also a Clinical Adjunct Associate Professor at Monash University. He is a co-founder of the Australia and New Zealand Clinician Educator Network (ANZCEN) and is the Lead for the ANZCEN Clinician Educator Incubator programme. He is on the Board of Directors for the Intensive Care Foundation and is a First Part Examiner for the College of Intensive Care Medicine. He is an internationally recognised Clinician Educator with a passion for helping clinicians learn and for improving the clinical performance of individuals and collectives.
After finishing his medical degree at the University of Auckland, he continued post-graduate training in New Zealand as well as Australia's Northern Territory, Perth and Melbourne. He has completed fellowship training in both intensive care medicine and emergency medicine, as well as post-graduate training in biochemistry, clinical toxicology, clinical epidemiology, and health professional education.
He is actively involved in in using translational simulation to improve patient care and the design of processes and systems at Alfred Health. He coordinates the Alfred ICU's education and simulation programmes and runs the unit's education website, INTENSIVE.  He created the 'Critically Ill Airway' course and teaches on numerous courses around the world. He is one of the founders of the FOAM movement (Free Open-Access Medical education) and is co-creator of litfl.com, the RAGE podcast, the Resuscitology course, and the SMACC conference.
His one great achievement is being the father of three amazing children.
On Twitter, he is @precordialthump.
| INTENSIVE | RAGE | Resuscitology | SMACC