OVERVIEW
20% in burn patients
60% in burns patients with central facial burns
causes a massive increase in mortality
PATHOPHYSIOLOGY
Components of smoke that cause damage:
heat
particulates
systemic toxins (CO and CN)
respiratory irritants (ammonia, HCl, oxides of nitrogen, phosgene and aldehydes)
Thermal Injury
oropharyngeal area
lower airway affected if steam, volatile gases, explosive gasses or hot liquids are inhaled
Asphyxiation
combustion utilises O2 -> low FiO2 -> hypoxaemia
CO: tissue hypoxia, left shifted ODC, cytochrome oxidase binding, myocardial myoglobin binding with decreased contractility
CN: poisoning of electron transport chain -> lactic acidosis
MetHb: heat denaturation of Hb, oxides produced in fire, nitrites -> decreased O2 carrying capacity
Pulmonary Irritation
direct tissue injury
acute bronchospasm
activation of inflammatory cascade
oxygen radical and proteolytic enzymes
mucosal damage
bronchitis
mucus plugging
pulmonary oedema
bronchospasm
bronchorrhoea
hypoxaemia/raised A-a gradient
SIRS
CLINICAL FEATURES
events: enclosed space, explosion, LOC, toxic gases, did you breathe fire, voice changes
burns in face, especially around mouth/nose
singed nasal hair
carbonaceous sputum
nasal deposits
soot, charring, mucosal erythema/oedema/blistering/necrosis
voice changes/hoarseness
respiratory distress: hypoxaemia, raised A-a gradient, stridor, wheeze, tachypnoea, dyspnoea
high CO levels – might look 'cherry red'
CN: bitter almond odour
CO and CN toxicity: lactic acidosis, high SvO2, mental confusion, hypotension
INVESTIGATIONS
CXR: diffuse atelectasis, pulmonary oedema, bronchopneumonia (not reliable investigation however)
MANAGEMENT
Prehospital
minimise exposure time
high flow O2
Inhospital
Airway
proportional to severity
acutely compromised airway: RSI, smaller ETT +/- surgical airway
less severe: RSI or AFOI
not compromised: nasal endoscopy, have low threshold for elective intubation
leave tube uncut
tie tube firmly (wire to teeth)
elevate head (decreases oedema)
adrenaline and steroids (controversial)
Breathing
high flow O2 for 6 hours and until CO levels return to normal
bronchospasm: B2 agonists (multiple benefits – bronchodilation, anti-inflammatory, improves airspace fluid clearance and stimulates mucosal repair)
humidification
NAC and heparin nebulisers (5000U heparin + 3mL of 20% NAC Q4 hrly for 7 days – reduced reintubation and mortality in children)
aggressive toileting
suction
cultures
protective lung ventilation strategy: low volume, high PEEP, permissive hypercapnia
HFOV
ECMO
Circulation
no good data
tendency to avoid increased fluids
should be guided by urine output and haemodynamic parameters
use dynamics parameters (pulse pressure variation, fluid responsiveness)
early albumin after 24 hours
Carbon Monoxide Toxicity
100% oxygen
rapid transport to a hyperbaric centre
Cyanide Toxicity
sodium thiosulphate -> produces metHb which can bind CN and allows metabolism by liver enzymes
hydroxocobalamin (vitamin B12) -> actively binds CN and allows renal elimination
Other Experimental Therapies
nebulised heparin + antithrombin
high dose IV heparin
IV tPA
anti-inflammatories
NO inhibitors
antioxidants (nebulized vitamin E)
methylprednisolone
phenytoin (for anti-inflammatory properties)
endothelin-1 receptor antagonist (tezosentan)
nebulized deferoxamine + pentastarch complex
APC
decontamination of lungs with amphorteric, hypertonic chelating agents
---
References and Links
---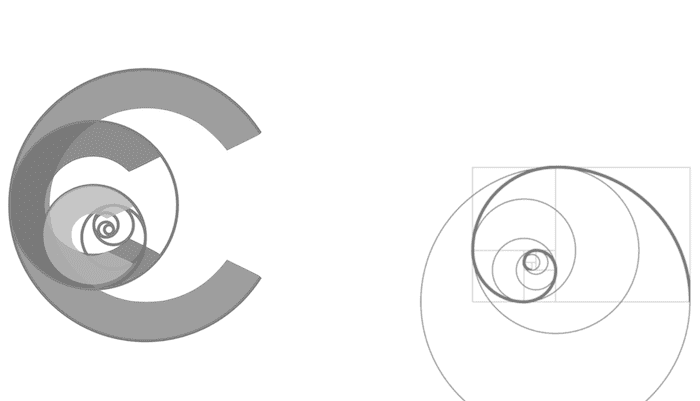 Chris is an Intensivist and ECMO specialist at the Alfred ICU in Melbourne. He is also a Clinical Adjunct Associate Professor at Monash University. He is a co-founder of the Australia and New Zealand Clinician Educator Network (ANZCEN) and is the Lead for the ANZCEN Clinician Educator Incubator programme. He is on the Board of Directors for the Intensive Care Foundation and is a First Part Examiner for the College of Intensive Care Medicine. He is an internationally recognised Clinician Educator with a passion for helping clinicians learn and for improving the clinical performance of individuals and collectives.
After finishing his medical degree at the University of Auckland, he continued post-graduate training in New Zealand as well as Australia's Northern Territory, Perth and Melbourne. He has completed fellowship training in both intensive care medicine and emergency medicine, as well as post-graduate training in biochemistry, clinical toxicology, clinical epidemiology, and health professional education.
He is actively involved in in using translational simulation to improve patient care and the design of processes and systems at Alfred Health. He coordinates the Alfred ICU's education and simulation programmes and runs the unit's education website, INTENSIVE.  He created the 'Critically Ill Airway' course and teaches on numerous courses around the world. He is one of the founders of the FOAM movement (Free Open-Access Medical education) and is co-creator of litfl.com, the RAGE podcast, the Resuscitology course, and the SMACC conference.
His one great achievement is being the father of three amazing children.
On Twitter, he is @precordialthump.
| INTENSIVE | RAGE | Resuscitology | SMACC