James Frederick Brailsford (1888 – 1961) was an eminent British Radiologist.
Born into a family of modest income, he was unable to afford higher education, instead working initially in photomicrography of sputum samples to diagnose Tuberculosis.
During WWI he served as Sergeant Radiographer in the British army and received high praise from many physicians and surgeons he had worked with. Following the war's end, in 1918 attended the Birmingham Medical School at the age of thirty, and qualified with honours.
He held pioneering positions in Radiological education at the University of Birmingham, with special emphasis on skeletal presentations.
In 1934 he founded the British Association of Radiologists, which would later become the Royal College of Radiologists, and was elected it's first president. The same year he published The Radiology of Bones and Joints, his chef d'oeuvre, which brought him international renown.
He is eponymously known for his descriptions of a rare form of skeletal dysplasia in 1929, and a deformity of the tarsal navicular in 1939
---
Biography
Born on July 8, 1888
1918 Attended Birmingham Medical School
1923 – MB ChB, University of Birmingham; MRCS LRCP
1934 – elected first President of the British Association of Radiologists, of which he was founder. [Later the Faculty of Radiologists at the Royal College of Surgeons; and now the Royal College of Radiologists]
1935 – Member of the Royal College of Physicians MRCP
1938- Honorary Radiologist to the United Hospitals of Birmingham
1941 – Fellow of the Royal College of Physicians FRCP
1950- Emeritus Director of Radiological Anatomy
Died on January 28, 1961
---
Medical Eponyms
Morquio-Brailsford syndrome (1929) [Morquio syndrome]
Severe form of skeletal dysplasia that had previously associated with cretinism and achondroplasia. Identified independently by Morquio and Brailsford in 1929. One of the group of hereditary specific lysosomal enzyme deficiencies which cause pathological accumulation and urinary excretion of incompletely degraded mucopolysaccharides. [mucopolysaccharidosis type IV]
Rare storage disease characterised by skeletal dysplasia (short trunk dwarfism); cervical cord compression; hepatomegaly; aortic incompetence; and deafness. Occurs in two forms depending on which gene is mutated:. A: with a deficiency of the enzyme galactosamine-6-sulphate sulphatase; B: with a deficiency of the enzyme B-galactosidase. Inheritance is autosomal recessive; familial influences are common.
In 1929, Luís Morquio (1867 – 1935) reported on a form of 'familial skeletal dystrophy' affecting four of five children born to consanguineous parents of Swedish descent.
In 1929, Brailsford provided an independent account of the clinical and radiological features of a child with 'chondro-osteo-dystrophy
The patient, a boy (W.T.B.) aged three years nine months, was a full term child and appeared to be normal until he began to walk…The mother then noticed that the child could not stand erect but stood and walked with the body supported by the hands on the knees.

The neck is short and thick and he has a double inguinal hernia. The features shown in the roentgenology of this patient are rarely seen…

Achondroplasia. Irregularities of the carpus, tarsus, metatarsals and metacarpals as well as the long bones…

Cretinism. The roentgenograms of the epiphyses of some cretins…show changes which resemble those shown in this case.

Brailsford J. 1939
---
Brailsford disease (1939) [Müller-Weiss disease]
Complex idiopathic foot condition with deformity of the tarsal navicular. Commonly presents in adulthood with chronic mid and hindfoot pain. Distinct from Köhler disease, the osteochondrosis of the tarsal navicular bone in children.
1927 – Walther Müller (1888 – 1949), a German orthopedic surgeon published the first images of a compressed, condensed, and fragmented tarsal navicular.
1929 – Konrad Weiss (1891 – 1976) was an Austrian radiologist described two similar cases. Based on radiographic signs of increased bone sclerosis and adjacent joint space narrowing, Weiss postulated osteonecrosis as the underlying aetiology.
1939 – James F. Brailsford (1888 – 1961) further defined osteochondritis of the navicular bone or listhesis navicularis. He described 9 cases of osteochondritis of the tarsal navicular in adult women:
…an oblique splitting of the navicular and separation of the two fragments: the inner fragment gradually glides over the head of the astragalus to its medial side; the outer fragment overrides the dorsal surface of the second and third cuneiforms.

Brailsford 1939
---
Controversies
Brailsford was known for being a kind and warm-hearted man, however his generosity often manifested as indiscreet statements of intolerance toward unmerited privilege. He thus gained himself a reputation as one of the most outspoken and controversial figures in medical circles of his time. He would often find himself in conflict during conversation with colleagues, and in his later years lost much of the good reputation he had earned himself earlier on.
From 1949 onwards, he published several articles that challenged widely-held medical opinions, even attacking clinicians and the mass usage of radiography as a crutch for inadequate clinical skills:
Many colleagues, including his head of department, began severing ties with him over his blasts.
Posthumously, the James Brailsford prize in Radiology was established in his memory. It continues to exist today.
---
Major Publications
---
References
Biography
Eponymous terms
---
---
eponym
the person behind the name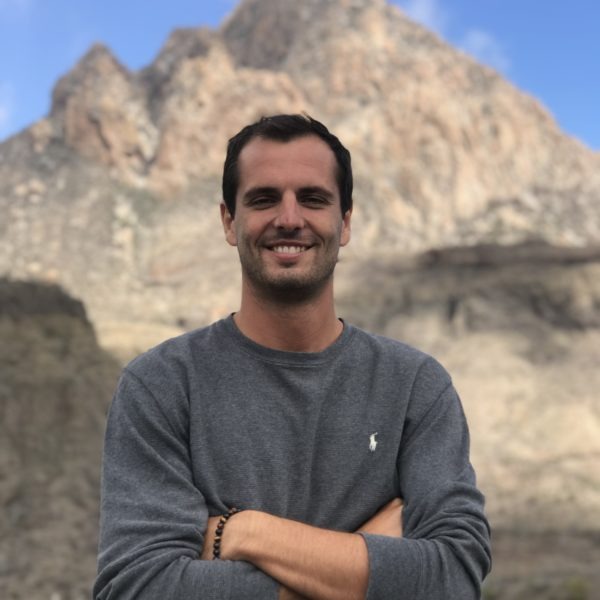 Resident medical officer in emergency medicine MB ChB (Uni. Dundee)  MRCS Ed. Avid traveller, yoga teacher, polylinguist with a passion for discovering cultures.
Associate Professor Curtin Medical School, Curtin University. Emergency physician MA (Oxon) MBChB (Edin) FACEM FFSEM Sir Charles Gairdner Hospital.  Passion for rugby; medical history; medical education; and asynchronous learning #FOAMed evangelist. Co-founder and CTO of Life in the Fast lane | Eponyms | Books | Twitter |