Description
Lelli test (Lever test): Clinical test for the diagnosis of Anterior cruciate ligament (ACL) rupture
Lever test is carried out with patient in supine position, knee in full extension and heel touching the bed.
A clenched fist is placed beneath the proximal calf just distal to tibial tuberosity.
Gentle downwards pressure is applied over quadriceps tendon and the examiner looks to see if the heel 'lifts off' the bed.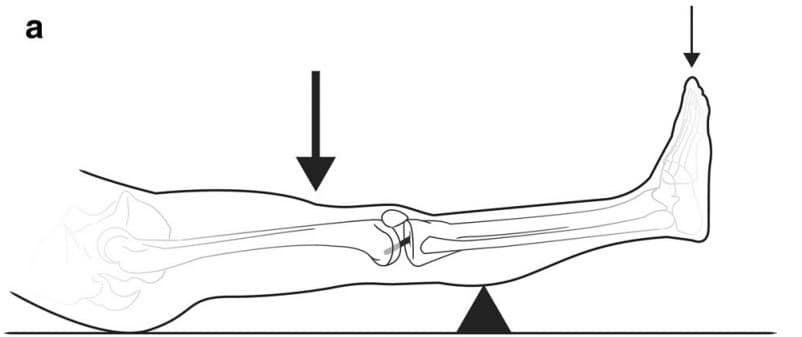 The test is POSITIVE if there is no heel lift-off and indicates likely ACL disruption
With a partially or completely ruptured ACL, the ability to offset the force of gravity on the lower leg is compromised and then tibial plateau slides anteriorly with respect to the femoral condyles. In this case, the gravity pulls the heel down to the examination table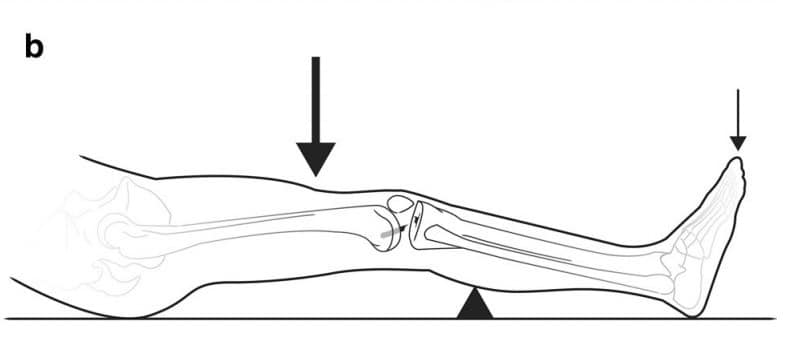 Demonstration of positive and negative Lelli/Lever test
2005 – Developed by Alessandro Lelli to better assess the functional aspects of ACL disruption
2014 – Lelli et al reviewed 400 patients divided into four groups (A-D) each with 100 patients. A single clinician, blinded to MRI results, and examined every patient with the same series of physical tests: the Lachman test, Anterior Drawer test, Pivot Shift test, and Lever Sign test.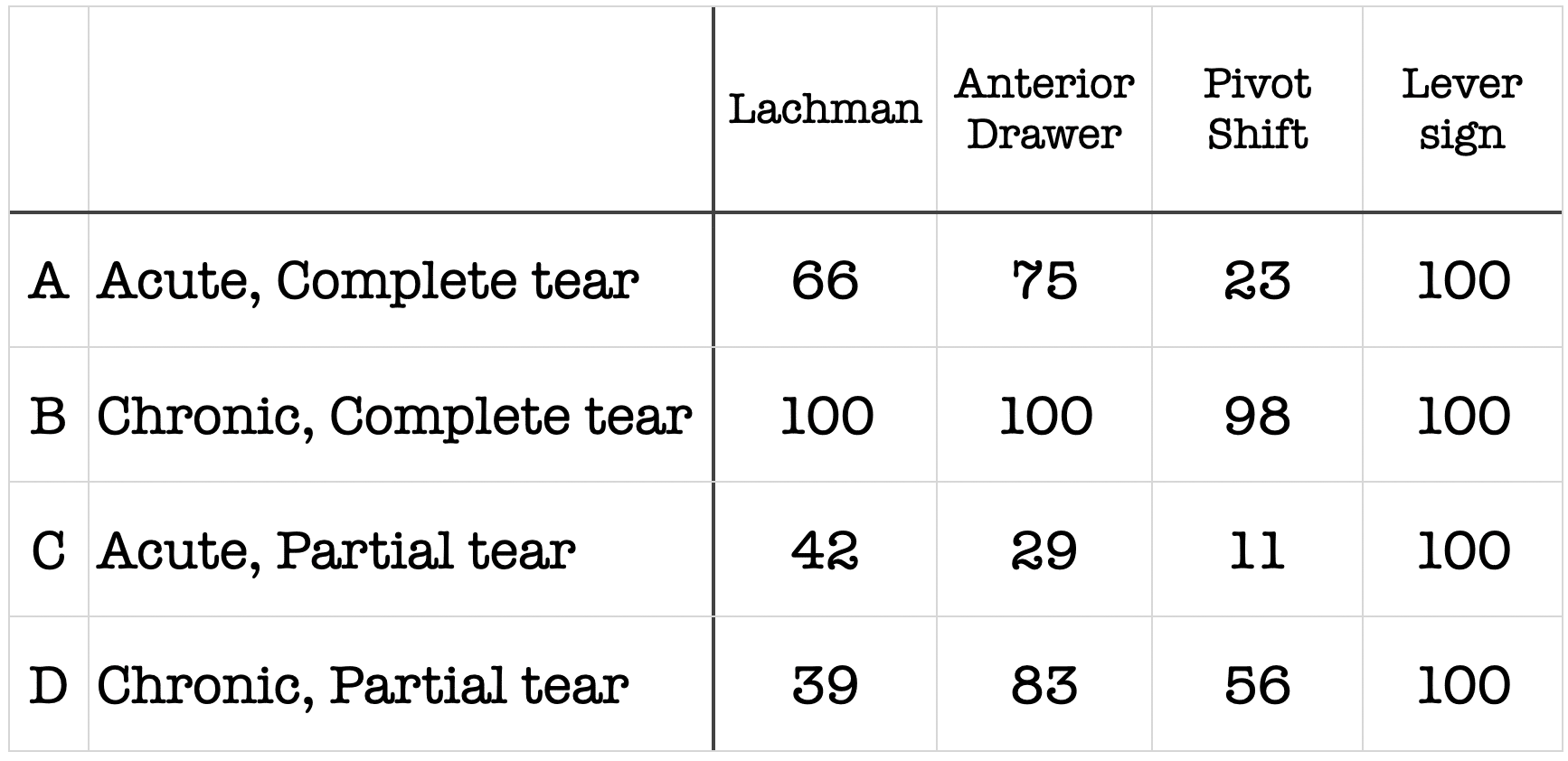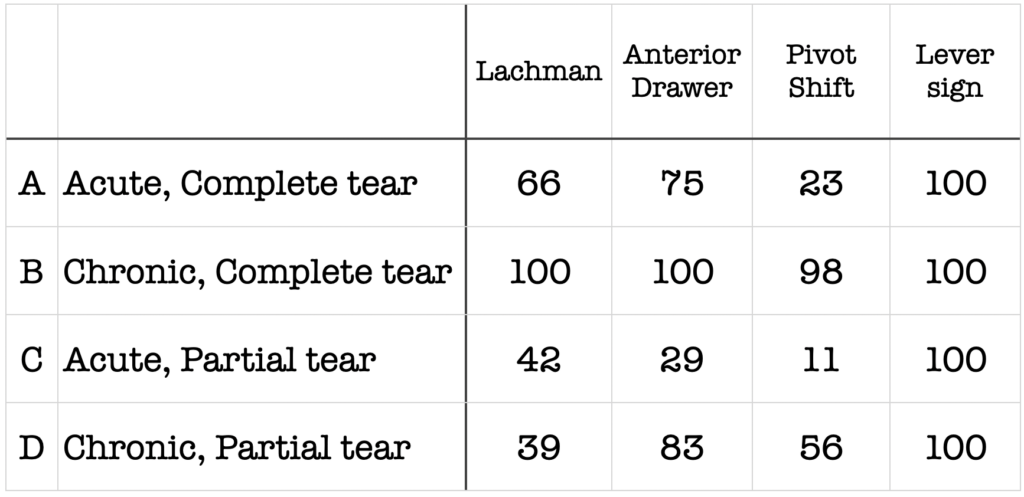 They concluded that in general, chronic, complete tears were most successfully diagnosed and that acute, partial tears were least successfully diagnosed. The Lever Sign test was more sensitive to correctly diagnose both acute and partial tears of the ACL, regardless of the elapsed time from injury, compared with other common manual tests.
2015 – Deveci et al evaluated the sensitivity values of stress tests at pre-anaesthesia and under anaesthesia.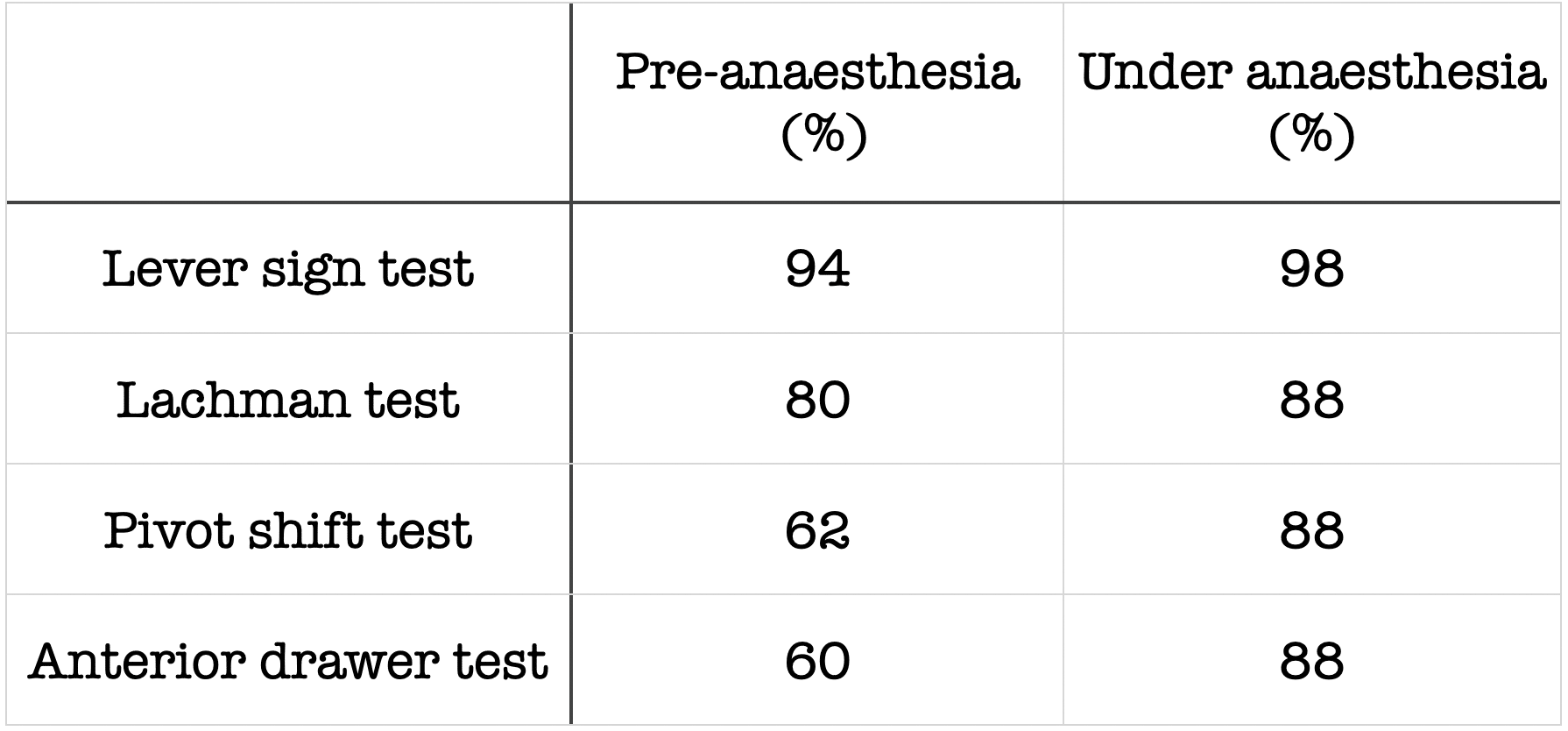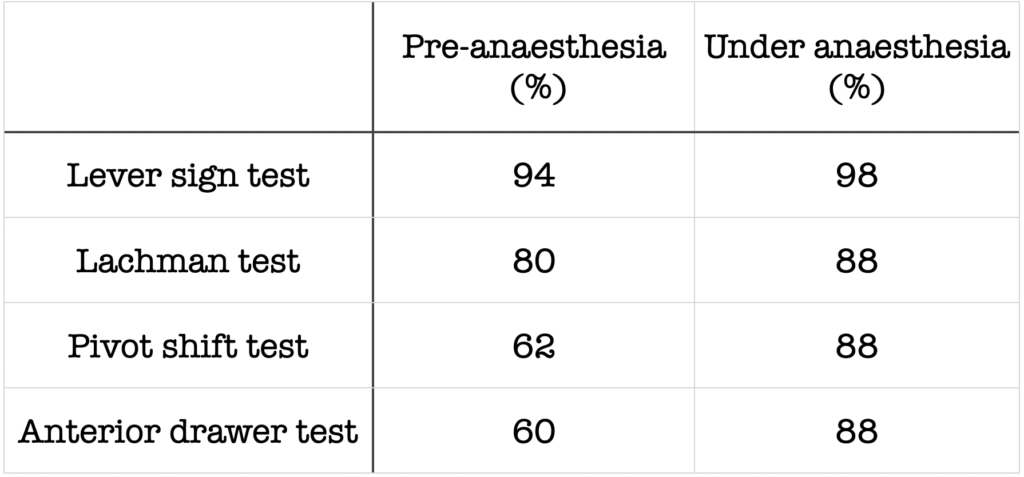 Lever sign test found to have higher sensitivity compared to other tests. Under anaesthesia, an increase was seen in the sensitivity of the lever sign test and of the other tests. Although this change was significant, it was not at a very high rate in the lever sign test. Possibly the Lever test is affected less than the other tests by patient-related factors.
2015 – Thapa et al reviewed 80 patients (aged 20-45) attending sports clinic at Department of orthopedics, Tribhuvan University. 35/80 had ACL tear, isolated (37.1%) or with associated meniscus tear (62.8%). Comparison of the arthroscopic findings of ACL tear and clinical tests Anterior Drawer test, Lachman test, Pivot shift test and Lelli test.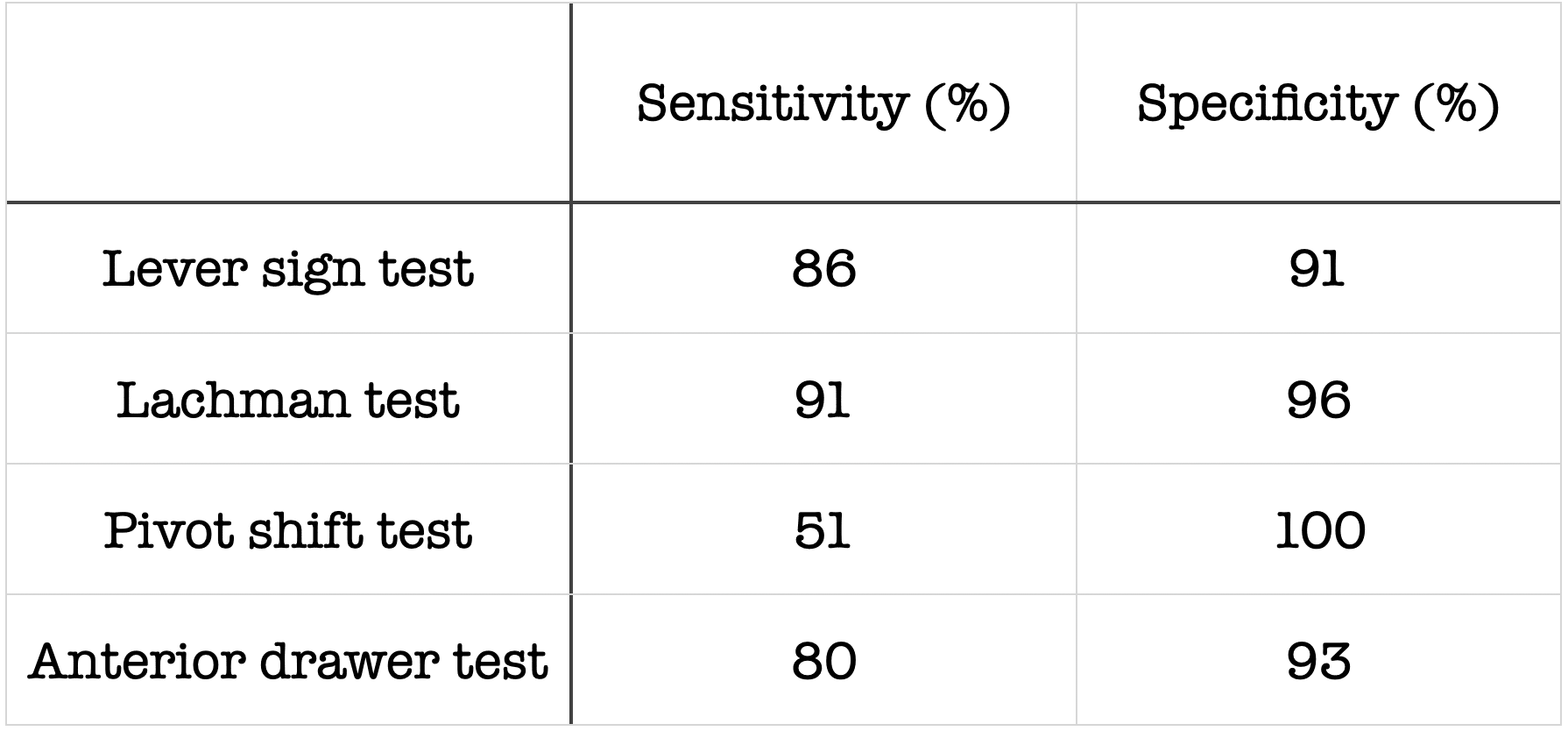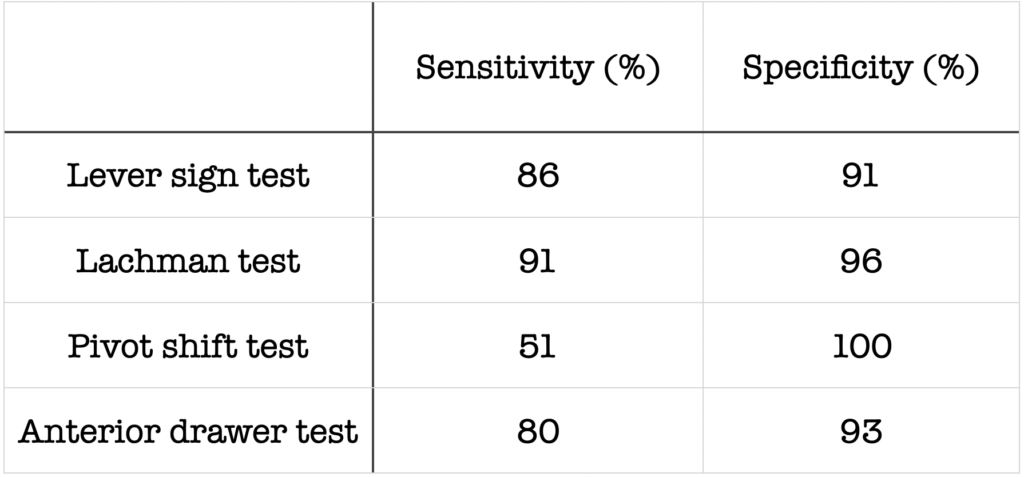 2019 – McQuivey et al found that, compared with other clinical tests of anterior cruciate ligament (ACL) disruption, the Lelli/Lever sign is more accurate and sensitive in an ED setting. In a single-center implementation study in which emergency physicians were trained in performing the lever test. 45 patients between the ages of 12 and 55 who presented to the ED with acute knee injuries were enrolled. Patients were diagnosed as having ACL rupture or not with the lever sign test during the first 4.5 months of the study and either the anterior drawer or the Lachman test for the second 4.5 months of the study. Follow-up MRI imaging was used as the gold standard.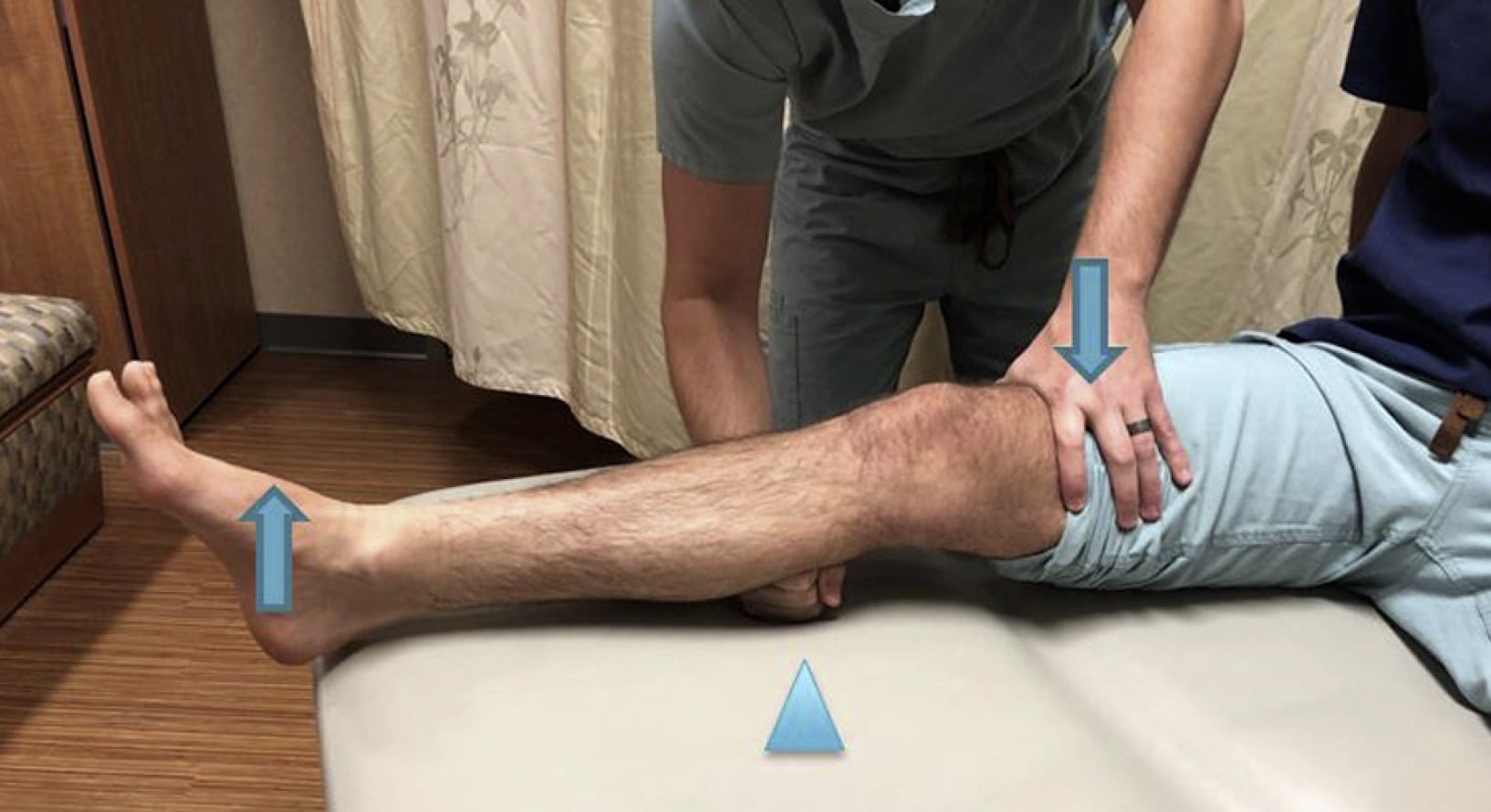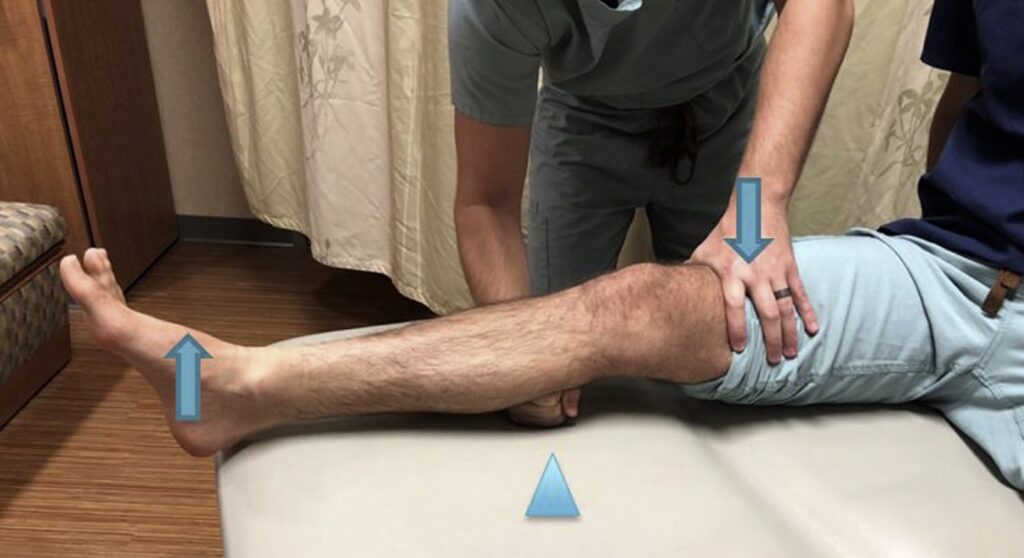 The lever sign test was found to be 95% accurate, 100% sensitive, 94% specific for ACL rupture.
Anterior drawer/Lachman testing was 88% accurate, 40% sensitive, 100% specific.
Diagnostic confidence was slightly higher for the lever test and there did not appear to be any difference in accuracy based on training level of the provider.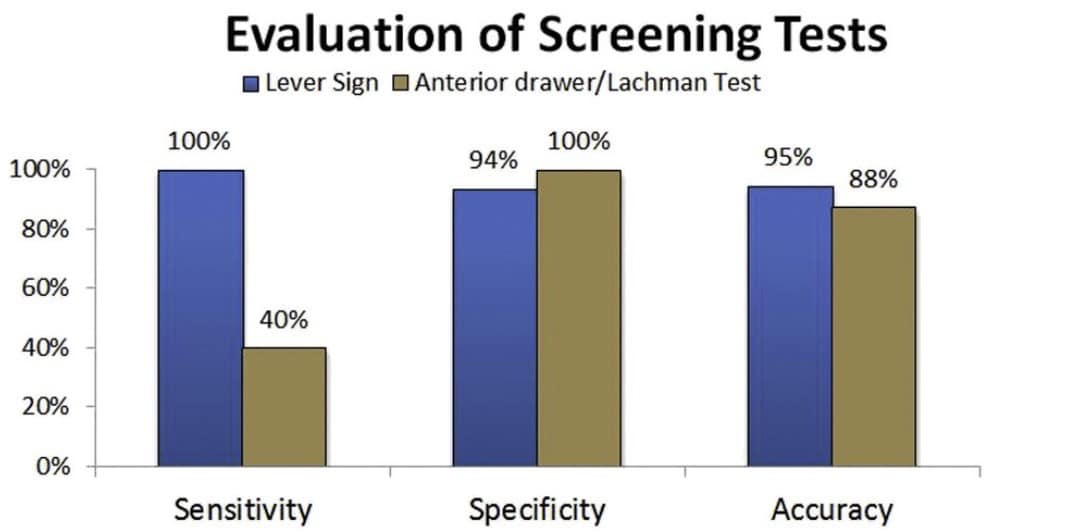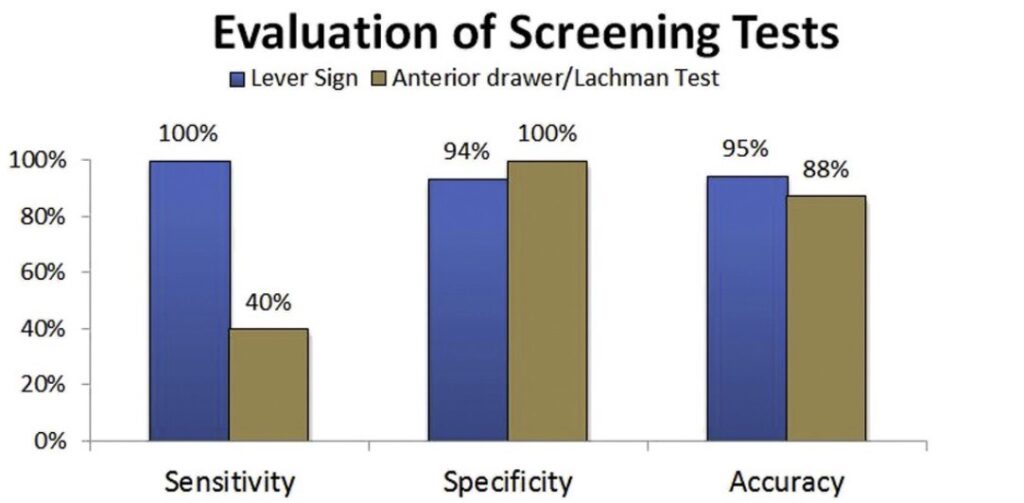 ---
Lelli explains the clinical examination test
---
Associated Persons
---
Alternative names
---
References
Original articles
Review articles
---
eponym
the person behind the name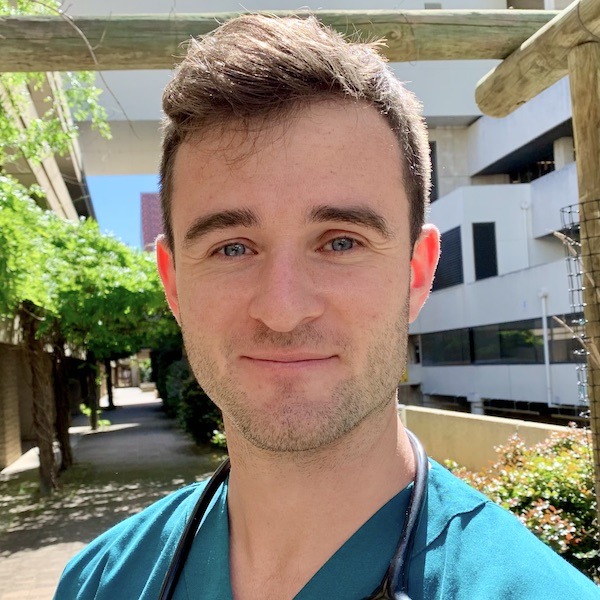 Dr Ronan McKenna, MB BCh BAO at National University of Ireland Galway. Living in Australia with  plans for a future in Emergency Medicine. A keen interest in Medical History, Wilderness Medicine and Sport.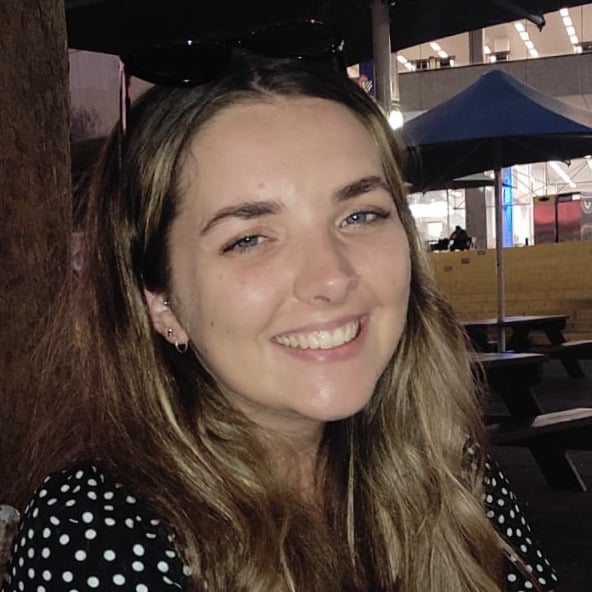 Irish doctor MB BCH BAO, NUI Gallway. Currently Emergency Medicine RMO in Perth, Western Australia. Interests in emergency medicine, GAA and exploring WA