Lihadh Ibrahim Al-Gazali is a professor of clinical genetics and paediatrics.
Dr Al Ghazali led public awareness campaigns, developed collaborations with international research organizations and launched a Clinical Genetics Service and gene registry, supported by cytogenetic and DNA laboratories, for the entire UAE population.
Prof Al-Gazali's principle area of interest is identifying new inherited disorders in Arab populations clinically and at the molecular level. Among her many breakthrough discoveries was a genetic disease in the UAE, now named the Al-Gazali Syndrome.
---
Biography
Born born in Amarah, Iraq, and raised in Baghdad
1973 – MBChB, Baghdad Medical College
1976 – Moved to England to study paediatrics and clinical genetics with her husband and first child
MSc in Human Genetics from Edinburgh University
1986-1990 Medical research in genetics, Leeds University. Assisted Robert Mueller in a study on genetic disorders in Bradford's Pakistani population attributed to same-blood marriages.
in a study on disorders common in Pakistanis attributed to same-blood marriages
1990 – Moved to Al-Ain as assistant professor at the Department of Paediatrics of United Arab Emirates University. Established genetics clinics and a laboratory, and began diagnosing genetic disorders, offering counselling, and giving lectures and workshops.
1995 – Set up the first registry for birth defects in the UAE
2003 – Executive committee member of the Centre for Arab Genomic Studies
2006 – Professor and Senior Consultant in Clinical Genetics and Pediatrics at the United Arab Emirates University
2007 – Hamdan Award for Honouring Individuals Working in the Field of Medicine & Health
2008 – L'Oreal – UNESCO Award for Women in Science – for contributions to the characterization of inherited disorders.
2014 – Takreem: Scientific and Technological Achievement
2015 – Abu Dhabi Award
---
Medical Eponyms
Al Gazali Syndrome (1994)
Al-Gazali syndrome (ALGAZ) is characterized by prenatal growth retardation, skeletal anomalies including joint contractures, camptodactyly, and bilateral talipes equinovarus, small mouth, anterior segment eye anomalies, and early lethality.
In 1994, Al-Gazali et al reported 2 sibs of consanguineous Sudanese parents, with multiple congenital abnormalities including prenatal and postnatal growth retardation, anterior segment defects of the eye, arachnodactyly with other skeletal abnormalities, congenital heart disease, and early lethality. In 1999, Al-Gazali et al reported additional sibs, from a highly inbred Palestinian family, with joint contractures, skeletal abnormalities, anterior segment anomalies of the eye, and early lethality. They suggested autosomal inheritance of the disorder in both families. [OMIM 609465]
---
Al-Gazali-Bakalinova syndrome (1998)
Al-Gazali-Bakalinova syndrome (AGBK) is caused by homozygous mutation in the KIF7 gene (611254) on chromosome 15q26. One such family has been reported. AGBK is characterized by multiple epiphyseal dysplasia, macrocephaly, and distinctive facial features including frontal bossing, hypertelorism, flat malar regions, low-set ears, and short neck. Other features include pectus excavatum, spindle-shaped fingers, clinodactyly, prominent joints, and genu valgum [OMIM 607131]
In 1998, Gazali and Bakalinova described 13 children in 2 sibships of a multiply consanguineous family. Four of the children were affected. The presenting features of four affected children included dysmorphic facies, genu valgum, swelling of the joints, frontal bossing, hypertelorism, flattening of the malar region, and low-set ears. The neck was short, and pectus excavatum, genu valgum, spindle-shaped fingers with interdigital soft-tissue webbing, and clinodactyly were present. Skeletal surveys showed dysplasia of the epiphyses of the long bones which was more severe in the lower limbs than the upper limbs. In 2 children, brain imaging was available and showed agenesis of the corpus callosum and frontotemporal brain atrophy.
---
Major Publications
---
References
Biography
Eponyms
---
eponym
the person behind the name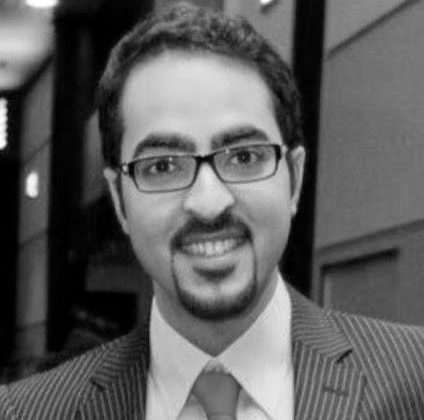 Emergency Physician (FACEM). Advanced emergency ultrasound fellow at the Sonocave, Perth, Western Australia
Associate Professor Curtin Medical School, Curtin University. Emergency physician MA (Oxon) MBChB (Edin) FACEM FFSEM Sir Charles Gairdner Hospital.  Passion for rugby; medical history; medical education; and asynchronous learning #FOAMed evangelist. Co-founder and CTO of Life in the Fast lane | Eponyms | Books | Twitter |