Sending you free open-access medical (FOAM) content from around the globe. We keep an eye on all the trends and best articles and share them with you so that you stay top of your field.
Abdominal CT interpretation – Section 3 in the Medmastery series with 7 new chapters evaluating the abdominal organs, bowel, peritoneum and abdominal vascular structures.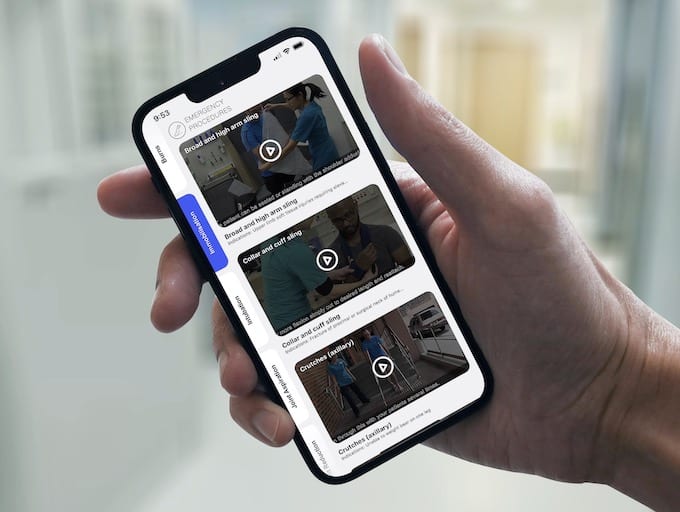 Emergency Procedures app. Interview with the lead authors of the second iteration of the FOAMed, peer reviewed, evidence based app – now available on iOS and Android
Sir Robert Reynolds Macintosh (1897-1989) New Zealand Anaesthetist. Inventor of Macintosh Laryngoscope; gum elastic bougie; Illuminated introducer; RFD 5580 life-jacket…
---
Latest updates from the #FOAMed world
The precise utilisation of ABG, VBG, and pulse oximetry remains controversial. Josh over at the EMCrit project takes us deep into the ins and outs of all things ABG, VBG and oximetry.
Training to listen effectively is a powerful skill that can transform our conversations in healthcare simulation, clinical work and even our home lives. In this episode of Simulcast Vic interviews Rebecca Minehart, Ben Symon and Laura Rock on their Harvard Business Review article "What's your Listening Style" in order to deepen our understanding of what listening is.
Anton is back with another EMCases quick hit, and this month has some pearls in it. The part on drowning really hit home when they described the management of pulmonary foam in drowning and how traditional we have kept suctioning it when we should actually leave it in the lung!
Alcoholic ketoacidosis is a starvation state that occurs in the patient with severe ethanol use disorder. Anand guides us through how to diagnosis and manage in this week's REBELEM core cast.
Emergency nurse with ultra-keen interest in the realms of toxicology, sepsis, eLearning and the management of critical care in the Emergency Department | LinkedIn |
Associate Professor Curtin Medical School, Curtin University. Emergency physician MA (Oxon) MBChB (Edin) FACEM FFSEM Sir Charles Gairdner Hospital.  Passion for rugby; medical history; medical education; and asynchronous learning #FOAMed evangelist. Co-founder and CTO of Life in the Fast lane | Eponyms | Books | Twitter |