Sending you free open-access medical (FOAM) content from around the globe. We keep an eye on all the trends and best articles and share them with you so that you stay top of your field.
Abdominal CT pathology – Section 5 in the Medmastery series with 7 new chapters evaluating the abdominal organs, bowel, peritoneum and abdominal vascular structures.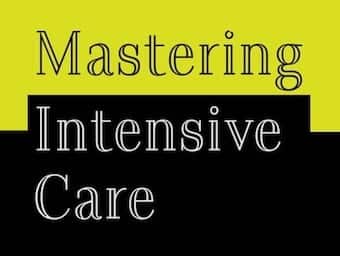 Mastering Intensive Care 080 with Tub Worthley – A pioneering "Grand Master" of intensive care. Retired from active clinical intensive care practice in 2009 although his legacy remains through his prolific writing of scientific papers, editorials and books
---
Latest updates from the #FOAMed world
The paediatric resus room is often a cluster of stress, decision making and cognitive overload for us. DFTB take us through some pearls on developing our human factor skills in the ED to overcome these challenges.
CAR T- cell therapy is one of the new treatments around to treat and modify malignant T-Cells, however these patients can develop cytokine release syndrome. This short podcast by the team at emDOCS gives us the ins and out of managing these patients.
The guru of all things EM Resuscitation Mike Winters shares a very personal story about anaphylaxis and gives us an approach to mastering this condition in the resus room this week on CriticalCareNow.
To finish off this week's post Emergency Medicine Case talks us through a review of the not so sexy topic of STI's.
Emergency nurse with ultra-keen interest in the realms of toxicology, sepsis, eLearning and the management of critical care in the Emergency Department | LinkedIn |
Associate Professor Curtin Medical School, Curtin University. Emergency physician MA (Oxon) MBChB (Edin) FACEM FFSEM Sir Charles Gairdner Hospital.  Passion for rugby; medical history; medical education; and asynchronous learning #FOAMed evangelist. Co-founder and CTO of Life in the Fast lane | Eponyms | Books | Twitter |