The team at Medmastery are providing LITFL readers with a series of FOAMed courses from across their website. Over the next few weeks, we'll be posting videos from their Acid-Base Essentials course.
In this video, Franz Wiesbauer explains the relationship between pH, HCO3 and pCO2 and a simple rule which will help you decide whether the primary problem is respiratory or metabolic in nature.
---
Further Reading
Internal medicine physician at the Medical University of Vienna. Masters in Public Health at Johns Hopkins University as a Fulbright student. Passionate about teaching taking difficult concepts and making them super easy so that everyone can understand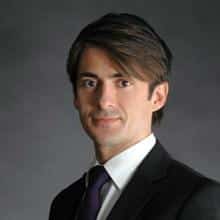 Internist with a specialization in cardiology and Medmastery course director.