OVERVIEW
Obstructive sleep apnea (OSA) syndrome is defined by the following features:
cessation of airflow from nose/mouth for >10s
resulting in intermittent respiratory arrests with hypoxaemia
interruption of REM sleep
>5 episodes/h
PATHOPHYSIOLOGY
patency of the oropharyngeal airway is due to activity of paired sets of upper airway muscles
during normal respiratory activity muscles (e.g. soft palate, pharyngeal walls, tongue) prevent otherwise floppy structures from being sucked into the airway
obstruction during sleep may be due to a combination of factors:
reduced airway size

enlarged tonsils/adenoids, macroglossia, myxoedema, acromegaly, malignancy, structurally small airway

decreased neuromuscular tone

reduced tone occurs in REM sleep, particularly in postural muscles of the pharynx and palate

neuromuscular incoordination

the normal coordination of increased upper airway tone with inspiration is lost
RISK FACTORS
Children
tonsillar hypertrophy
congenital syndromes
hypotonia
Adults
smoking
ETOH
CORD
airway pathology
CVA
acromegaly
DM
CHF
cushings
polio
HISTORY (STOPBANG)
Snoring (ask the patient's partner!)
Tired
Obstruction (apnoea)
Pressure (HTN)
BMI (increased)
Age (middle aged)
Neck circumference
Gender (males > females)
Symptoms of pulmonary hypertension and right heart failure
e.g SOBOE, ankle swelling, chest pain, tightness
PMH
OSA is a multi-system disease
CNS: decreased cognition, decreased mood, CVA, accidents, headaches, somnolence, glaucoma
CVS: HT, IHD, PHT, right heart failure, AF
RESP: hypoxaemia, hypercapnia, cor pulmonale, decreased FRC
ENDO: DM, impotence
HAEM: polycythaemia
Meds:
inhalers, medications for above problems
SH:
occupation – sedentary occupation
diet – high energy consumption
exercise – regular exercise
EXAMINATION
BMI >30
Airway
large tongue
full pharyngeal, palate, and tonsillar fat pads
stridor on breathing while conscious and upright (collapsing of pharyngeal tissue)
Mallampati 3-4
neck circumference >40cm
limited atlanto-occipital movement
large amount of breast tissue
Breathing
decreased SpO2 on RA
increased RR
cyanosis
Circulation
hypertension, tachycardia
signs of heart failure: elevated JVP, right ventricular heave, apex displaced, murmurs, ankle swelling, enlarged liver
INVESTIGATIONS
FBC: polycythaemia
U+E: renal impairment
ECG: right heart strain
ABG: PO2 on RA
ECHO: PHT, right heart function
Sleep study/Polysomnograph
— SpO2, nasal airflow, EEG, EMG, respiratory and abdominal muscle movement, ECG
— apnoea index = <5/hr mild, >30/hr severe
MANAGEMENT
CPAP (bring in from home while an inpatient)
continue normal respiratory medications
RHF treatment
life style modification (weight loss, stop smoking, decrease ET-OH)
surgical options
— weight reduction
— adenoidectomy, ect
avoid premedication (sedation)
plan for difficult mask ventilation +/- intubation
---
References and Links
Park JG, Ramar K, Olson EJ. Updates on definition, consequences, andmanagement of obstructive sleep apnea. Mayo Clin Proc. 2011 Jun;86(6):549-54;quiz 554-5. PMC3104914.
Patil SP, Schneider H, Schwartz AR, Smith PL. Adult obstructive sleep apnea:pathophysiology and diagnosis. Chest. 2007 Jul;132(1):325-37. PMC2813513.
---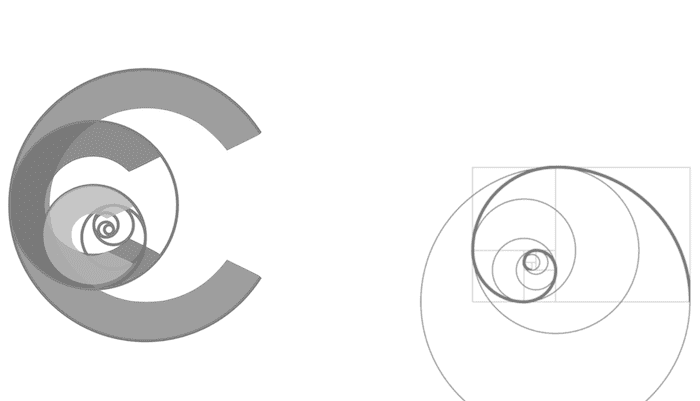 Chris is an Intensivist and ECMO specialist at the Alfred ICU in Melbourne. He is also a Clinical Adjunct Associate Professor at Monash University. He is a co-founder of the Australia and New Zealand Clinician Educator Network (ANZCEN) and is the Lead for the ANZCEN Clinician Educator Incubator programme. He is on the Board of Directors for the Intensive Care Foundation and is a First Part Examiner for the College of Intensive Care Medicine. He is an internationally recognised Clinician Educator with a passion for helping clinicians learn and for improving the clinical performance of individuals and collectives.
After finishing his medical degree at the University of Auckland, he continued post-graduate training in New Zealand as well as Australia's Northern Territory, Perth and Melbourne. He has completed fellowship training in both intensive care medicine and emergency medicine, as well as post-graduate training in biochemistry, clinical toxicology, clinical epidemiology, and health professional education.
He is actively involved in in using translational simulation to improve patient care and the design of processes and systems at Alfred Health. He coordinates the Alfred ICU's education and simulation programmes and runs the unit's education website, INTENSIVE.  He created the 'Critically Ill Airway' course and teaches on numerous courses around the world. He is one of the founders of the FOAM movement (Free Open-Access Medical education) and is co-creator of litfl.com, the RAGE podcast, the Resuscitology course, and the SMACC conference.
His one great achievement is being the father of three amazing children.
On Twitter, he is @precordialthump.
| INTENSIVE | RAGE | Resuscitology | SMACC