Do you work in an emergency department or an intensive care unit?
If so, you will be grimly familiar with the senseless madness of the many awful things that can turn average people – simply going about their daily business – into patients gripped by death. Being witness to the aftermath of these events is first heart-breaking, then sadly numbing.
Robert Frost (1874-1963), the great American poet and teacher, saw many of the dark and baleful aspects of the seemingly idyllic life. His vision was guided by the tragedies that colored his own life – the boyhood death of his father from tuberculosis, his mother's lost battle with cancer, the loss of his wife to a heart attack, and the deaths of his children. When Frost died only two of his six children still lived — one of whom, Irma, was institutionalized for mental illness.
In three words I can sum up everything I've learned about life — It goes on

Robert Frost
Such tragedies imbue all our lives, yet we strive to see past them, to go on, to continue our love affair with life. The inscription on Frost's gravestone suggests that he knew this better than most, it reads: "I had a lover's quarrel with the world. "
Frost's poem, "Out, Out", powerfully evokes this senseless madness that we see daily in the ED and in the ICU:
The buzz saw snarled and rattled in the yard
And made dust and dropped stove-length sticks of wood,
Sweet-scented stuff when the breeze drew across it.
And from there those that lifted eyes could count
Five mountain ranges one behind the other
Under the sunset far into Vermont.
And the saw snarled and rattled, snarled and rattled,
As it ran light, or had to bear a load.
And nothing happened: day was all but done.
Call it a day, I wish they might have said
To please the boy by giving him the half hour
That a boy counts so much when saved from work.
His sister stood beside him in her apron
o tell them "Supper." At the word, the saw,
As if it meant to prove saws know what supper meant,
Leaped out at the boy's hand, or seemed to leap –
He must have given the hand. However it was,
Neither refused the meeting. But the hand!
Half in appeal, but half as if to keep
The life from spilling. Then the boy saw all –
Since he was old enough to know, big boy
Doing a man's work, though a child at heart –
He saw all was spoiled. "Don't let him cut my hand off –
The doctor, when he comes. Don't let him, sister!"
So. The hand was gone already.
The doctor put him in the dark of ether.
He lay and puffed his lips out with his breath.
And then – the watcher at his pulse took a fright.
No one believed. They listened to his heart.
Little – less – nothing! – and that ended it.
No more to build on there. And they, since they
Were not the one dead, turned to their affairs.
The unusual title of Frost's poem is taken from Shakespeare's Macbeth. On learning of the death of his wife, Macbeth speaks of his own darkened view of life as a briefly flickering candle lighting the way to a dusty death:
To-morrow, and to-morrow, and to-morrow,
Creeps in this petty pace from day to day,
To the last syllable of recorded time;
And all our yesterdays have lighted fools
The way to dusty death. Out, out, brief candle!
Life's but a walking shadow, a poor player,
That struts and frets his hour upon the stage,
And then is heard no more. It is a tale
Told by an idiot, full of sound and fury,
Signifying nothing.

Macbeth; Act 5: Scene 5
---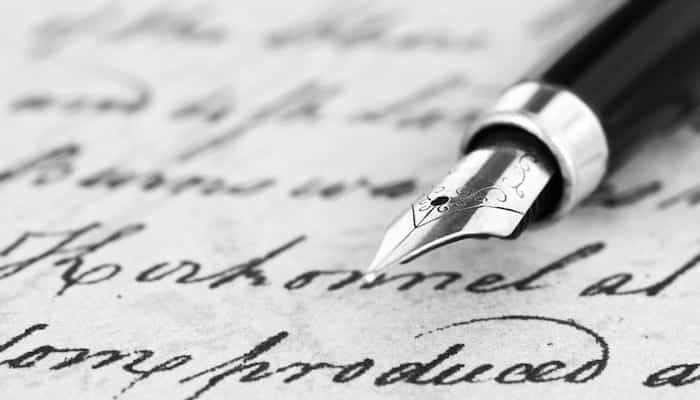 Chris is an Intensivist and ECMO specialist at the Alfred ICU in Melbourne. He is also a Clinical Adjunct Associate Professor at Monash University. He is a co-founder of the Australia and New Zealand Clinician Educator Network (ANZCEN) and is the Lead for the ANZCEN Clinician Educator Incubator programme. He is on the Board of Directors for the Intensive Care Foundation and is a First Part Examiner for the College of Intensive Care Medicine. He is an internationally recognised Clinician Educator with a passion for helping clinicians learn and for improving the clinical performance of individuals and collectives.
After finishing his medical degree at the University of Auckland, he continued post-graduate training in New Zealand as well as Australia's Northern Territory, Perth and Melbourne. He has completed fellowship training in both intensive care medicine and emergency medicine, as well as post-graduate training in biochemistry, clinical toxicology, clinical epidemiology, and health professional education.
He is actively involved in in using translational simulation to improve patient care and the design of processes and systems at Alfred Health. He coordinates the Alfred ICU's education and simulation programmes and runs the unit's education website, INTENSIVE.  He created the 'Critically Ill Airway' course and teaches on numerous courses around the world. He is one of the founders of the FOAM movement (Free Open-Access Medical education) and is co-creator of litfl.com, the RAGE podcast, the Resuscitology course, and the SMACC conference.
His one great achievement is being the father of three amazing children.
On Twitter, he is @precordialthump.
| INTENSIVE | RAGE | Resuscitology | SMACC