Reviewed and revised 26 August 2015
OVERVIEW
Peri-procedural fasting is widely performed with little evidence base
NBM = nil by mouth; NPO = nil per oral
PHYSIOLOGY OF GASTRIC EMPTYING
In normal patients gastric emptying of liquids is rapid and linear
half-emptying time (T ½) (the time to empty half of the oral liquid meal) of a non fatty, liquid meal is 15–20 minutes
by 90 minutes after ingestion, virtually all of the liquid meal has been emptied
Gastric emptying of solids, in normal patients, is more complex
lag phase, dependent on the amount of physical digestion or trituration needed to break down the solid particles to ≤1 mm in diameter so they may empty through the pylorus
exponential phase of emptying dependent on quantity and type of nutrient (fats empty slower than proteins or carbohydrates)
Each type of solid meal will have slightly different physical characteristics and therefore different emptying times
Ingested solids that cannot be broken down by trituration to ≤1 mm eventually leave the stomach at the end of the postprandial motor pattern (which usually lasts 2–3 h after a meal) with the return of the so-called interdigestive motor pattern or the migrating motor complex which very effectively empties the stomach during fasting
After a breakfast-like meal of easily digestible solids (toast, eggs, etc.) the stomach should be virtually empty of the meal by 3 hours after ingestion
Certain patient groups may have abnormal gastric emptying
e.g. gastric outlet obstruction, diabetes, gastro-oesophageal reflux disease, trauma, obesity and exposure to medications such as opioids
pregnancy per se does not delay gastric emptying, but labour does
gastric emptying times in these patients may be prolonged and difficult to predict
RATIONALE FOR FASTING
Preprocedural fasting
Concern about pulmonary aspiration of gastric content stems from the very real possibility of esophagopharyngeal reflux of intragastric contents on induction of general anesthesia in patients with a full stomach.
The possibility of reflux or aspiration is especially pertinent in patients with recent oral intake of liquids or solids (or both) or in patients with gastric outlet or intestinal obstruction
Postprocedural fasting
risk of gastrointestinal ischemia and anastomotic breakdown
FASTING BEFORE GENERAL ANAESTHESIA
For healthy patients undergoing elective sedation/analgesia, American Society of Anesthesiologists recommendations are:
2-hour fasting time for clear liquids
4-hour fasting time for breast milk
6-hour fasting time for solids
Unfortunately 'NBM from midnight' is still widely practiced.
In emergency cases the benefits of proceeding outweigh the risk of not being fasting and there should be no delay.
Problems with these guidelines include some studies suggesting that:
preoperative fluids actually decrease gastric residual volumes
carbohydrate-enriched fluids for oral use in the preoperative phase have a positive effect on postoperative metabolism
Prokinetics (e.g. metoclopramide, erythromycin) may be useful to help empty the stomach in patients undergoing general anesthesia for emergency procedures
Czrnetzki et al, 2015: RCT (n=110) showed that, compared with placebo, IV erythromycin, 3 mg/kg, 15 minutes before tracheal intubation was more likely to result in a clear stomach in patients requiring general anaesthesia for emergency procedures (80% vs 64%; risk ratio, 1.26 [95% CI, 1.01-1.57])
FASTING BEFORE PROCEDURAL SEDATION
Extrapolation of guidelines for general anesthesia cases in the operating room, in which airway manipulation during intubation and extubation increases the aspiration risk, to procedural sedation in the ED is likely inappropriate
a study of Australian EDs showed that patients had consumed food or fluid in the previous 6 h over over 50% of procedural sedation cases
The recommendation from the 2014 ACEP Clinical Policy is:
Do not delay procedural sedation in adults or pediatrics in the ED based on fasting time.
Preprocedural fasting for any duration has not demonstrated a reduction in the risk of emesis or aspiration when administering procedural sedation and analgesia.
There is no evidence to support a specific fasting period before ED procedural sedation
Regardless of fasting status some high-risk patients (e.g. gastric outlet obstruction) may not be suitable for procedural sedation and rapid sequence intubation with general anaesthesia may be safer. Which patients constitute this high risk group is controversial and risks should be considered on a case-by-case basis.
PERIPROCEDURAL FASTING PROS AND CONS
Pros
proposed to reduce risk of vomiting and aspiration (not supported for ED procedural sedation)
Cons
procedural difficulty
ED or ward resource utilization
pediatric hypoglycemia
paradoxical increased gastric secretions
failure to meet nutritional requirements (malnutrition)
impaired immune response
impaired post-operative metabolism
impaired bowel mucosal growth and repair
POST-OPERATIVE FASTING AND EARLY ENTERAL NUTRITION
The role of early postoperative enteral nutrition after gastrointestinal surgery is controversial
Traditional management consist of 'nil by mouth', where patients receive fluids followed by solids when tolerated; enteral feeding is not started until bowel motility has recovered after elective surgery on the GI tract
patients that undergo emergency GI surgery have an oedematous or ischemic bowel, anastomosis healing is usually delayed, and this can result in anastomotic disruption or leakage
A Cochrane review of 13 RCTs looked at early enteral nutrtion in post-colorectal surgery patients. It found no significant differences in GI complications, but had a trend in favour of early enteral nutrition. These findings support the use of early enteral feeding in post-colorectal surgery patients.
Exceptions commonly cited include:
severe shock
intestinal ischemia
sustained bowel perforation
or short bowel syndrome
AAA surgery
Haemodynamically unstable patients
Concomitant use of EEN with vasopressors has been associated with nonocclusive bowel necrosis in critically ill patients with hemodynamic instability
Parenteral supplementation
patients at high risk of postoperative complications who cannot be fed adequately by the oral route within 7–10 days should be treated by post-operative parenteral nutrition
patients with pre-operative severe under-nutrition should be treated with parenteral nutrition without delay if an inadequate oral intake for more than 7 days postoperatively is anticipated
References and Links
Journal articles
FOAM and web resources
---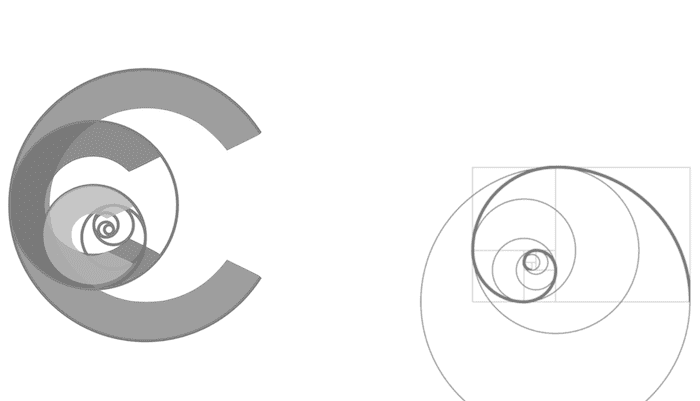 Chris is an Intensivist and ECMO specialist at the Alfred ICU in Melbourne. He is also the Innovation Lead for the Australian Centre for Health Innovation at Alfred Health and Clinical Adjunct Associate Professor at Monash University. He is a co-founder of the Australia and New Zealand Clinician Educator Network (ANZCEN) and is the Lead for the ANZCEN Clinician Educator Incubator programme. He is on the Board of Directors for the Intensive Care Foundation and is a First Part Examiner for the College of Intensive Care Medicine. He is an internationally recognised Clinician Educator with a passion for helping clinicians learn and for improving the clinical performance of individuals and collectives.
After finishing his medical degree at the University of Auckland, he continued post-graduate training in New Zealand as well as Australia's Northern Territory, Perth and Melbourne. He has completed fellowship training in both intensive care medicine and emergency medicine, as well as post-graduate training in biochemistry, clinical toxicology, clinical epidemiology, and health professional education.
He is actively involved in in using translational simulation to improve patient care and the design of processes and systems at Alfred Health. He coordinates the Alfred ICU's education and simulation programmes and runs the unit's education website, INTENSIVE.  He created the 'Critically Ill Airway' course and teaches on numerous courses around the world. He is one of the founders of the FOAM movement (Free Open-Access Medical education) and is co-creator of litfl.com, the RAGE podcast, the Resuscitology course, and the SMACC conference.
His one great achievement is being the father of two amazing children.
On Twitter, he is @precordialthump.
| INTENSIVE | RAGE | Resuscitology | SMACC