Cliff Reid, Geoff Healy, and Chris Nickson discuss a fictionalised case from the Resuscitology course: "Oncology Patient in Resus", including airway management and failure of video laryngoscopy, and the challenges of resuscitation in the context of potentially terminal illness. For a more detailed analysis of this case, with references and links, visit Resuscitology and read the Oncology Patient in Resus case blogpost.
Thanks for listening to the RAGE!
---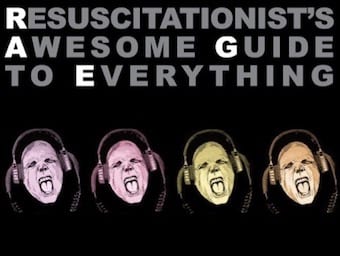 Thanks again for listening to the RAGE!
---