It is time to RAGE again! This Session is 61:38 min long and includes:
Introduction… kind of (starts 00:00 min)
'What's bubbling up?' (starts 04:48 min) — an ED checklist for cognitive debiasing, are 'cold' platelets ready for primetime, the ART trial and the open lung approach to ventilation using recruitment manoeuvres
'What's The Sats Target?' (starts 22:55 min) — the RAGE team discuss what SpO2 targets to aim for, in which patients and diseases, and the tricks and traps of real-world clinical practice.
'A blast from the past' by Chris Nickson on 'Rudolf Virchow' (starts 52:52 min)
'Words of Wisdom' from Cliff Reid (starts 57:10 min)
Show notes for this RAGE Session:
Introduction
What's bubbling up?
What's The Sats Target?
Blast from the Past
Words of Wisdom
We have room to act, to shape our stories, though as time goes on it is within narrower and narrower confines. A few conclusions become clear when we understand this: that our most cruel failure in how we treat the sick and the aged is the failure to recognize that they have priorities beyond merely being safe and living longer; that the chance to shape one's story is essential to sustaining meaning in life; that we have the opportunity to refashion our institutions, our culture, and our conversations in ways that transform the possibilities for the last chapters of everyone's lives."

Atul Gawande, Being Mortal:: Illness, Medicine and What Matters in the End
---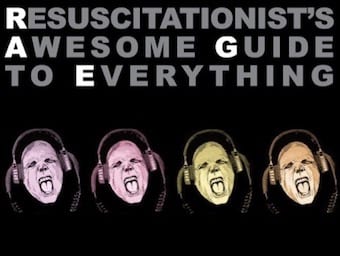 Thanks again for listening to the RAGE!
---