This page is largely based on the ACE protocol developed at The Alfred Hospital by Robbie Lendrum and colleagues
OVERVIEW
REBOA is Resuscitative Endovascular Balloon Occlusion of the Aorta
It involves placement of an endovascular balloon in the aorta to control haemorrhage and to augment afterload in traumatic arrest and haemorrhagic shock states
Endovascular balloons have been used to control haemorrhage in other settings such as aortic aneurysm surgery, gastro-intestinal bleeding, postpartum haemorrhage and trauma
Tends to cause less physiological disturbance and have higher rates of technical success than aortic cross clamping
ANATOMY
The aorta is divided into three separate zones for the purposes of REBOA (aortic length varies between individuals)
Zone I of the aorta extends from the origin of the left subclavian artery to the coeliac artery (approx 20cm long in a young adult male)
Zone II extends from the coeliac artery to the most caudal renal artery (approx 3cm long)
Zone III extends distally from the most caudal renal artery to the aortic bifurcation (approx 10cm long)
The thoracic aorta is 20mm in diameter and the distal aorta 15mm in young adult males on average.
averages 2mm narrower in females
increases by 0.5 mm/y
Measured externally this is approximated by:
Zone 1 is measured to the xiphoid
Zone 3 is measured to just above the umbilicus
INDICATIONS
Selected adult patients (aged 18-69 years) with:
PEA arrest (<10 minutes) secondary to exsanguination from sub-diaphragmatic haemorrhage and femoral vessels immediately identifiable on ultrasound (if not identifiable consider emergency thoracotomy), or
severe hypovolaemic shock and a systolic blood pressure <70mmHg, or
those in an agonal state due to non-compressible exsanguinating haemorrhage, who are non/partial responders to rapid volume resuscitation and have had causes of obstructive shock excluded, and:

suspected or diagnosed intra-abdominal haemorrhage due to blunt trauma or penetrating torso injuries (Zone I REBOA), or
blunt trauma patients with suspected pelvic fracture and isolated pelvic haemorrhage (Zone III REBOA), or
patients with penetrating injury to the pelvic or groin area with uncontrolled haemorrhage from a junctional vascular injury (iliac or common femoral vessels) (Zone III REBOA)
CONTRA-INDICATIONS
Age >70y
PEA arrest (<10 minutes) secondary to exsanguination from sub-diaphragmatic haemorrhage and femoral vessels not immediately identifiable on ultrasound
Cardiac arrest due to causes other than exsanguination due to severe subdiaphragmatic trauma
PEA arrest >10 minutes
High clinical/radiological suspicion of proximal traumatic aortic dissection
Pre-existing terminal illness or significant comorbidities
DESCRIPTION
Equipment
Cook arterial line kit
Percutaneous entry thin-wall needle (Cook: 18G, 7cm)
Cook 12 Fr sheath kit
Amplatz Extra-Stiff guidewire (Cook: 0.035 inch, 180cm)
Cook Coda Balloon Catheter 32mm, 9Fr shaft, 100cm in length
30ml syringe
3-way tap
0.9% saline 20mL, omnipaque contrast solution 10mL
Sterile drape
Grip-lock dressing
Two large tegaderm dressings
PPE (cap, gown, gloves, goggles, mask)
METHOD OF USE
Overview
Standard trauma resuscitation is performed concurrently (avoid external cardiac compressions, provide volume resuscitation, decompress the chest, rule out tamponade)
The procedure may be performed in:

trauma resuscitation areas
operating theatre for intra-operative haemorrhage control or facilitate transfer to the IR suite (e.g. for pelvic angioembolisation)
prehospital settings (e.g. London HEMS)

identify potential REBOA patients prehospital to allow trauma team activation withe 'REBOA alert'
REBOA can be performed by a single operator with an untrained assistant, but we prefer a 3 person REBOA team:

REBOA operator (cannulator 1)
REBOA assistant (cannulator 2), and
REBOA procedure team leader (provides oversight of REBOA procedure)

apply pelvic binder and assess for effectiveness prior to REBOA if suspected pelvic fracture
Pre-REBOA phase
PPE
use contralateral CFA if suspected junctional vascular injury
identify CFA 2 cm below the inguinal ligament at the mid-inguinal point (halfway between the pubic symphysis and the anterior superior iliac crest) using ultrasound
Insert femoral arterial line via the common femoral artery (CFA) with pelvic binder in situ (if present)
REBOA phase
Scrub, drape, prepare sheath
Insert short guidewire into femoral arterial-line or use percutaneous entry thin-wall needle (Cook: 18G, 7cm)
Sequential dilatation

Assistant ensures guidewire moves freely during sequential dilatation

12Fr sheath insertion (load onto appropriate dilator and ensure that the sheath's side-port is in the "off" position)

an assistant is tasked with maintaining sheath position (subsequently secured with a grip-lock following balloon inflation)

Mix saline/contrast (20mL saline/10mL contrast)
Measure guidewire insertion depth + mark (sternal angle via umbilicus, approx 60cm)
Measure catheter insertion depth + mark

Zone I – Xiphoid (approx 50cm)
Zone III – Umbilicus (approx 40cm)

Insert long guidewire to mark
X-ray — J-tip approximately level with T4
Insert catheter to mark

assistant holds guidewire ensuring not to advance/withdraw while REBOA operator inserts catheter

X-ray — 2 radiopaque bands positioned at:

Zone I – T4 to L1
Zone III – L2 to L4

Prompt assistant to hold catheter shaft at exit from sheath during inflation
Inflate balloon until moderate resistance (document time)

Zone I – 20 to 25 mL
Zone III – 15 to 20 mL

X-ray – confirmation balloon positioning
Secure catheter with grip lock
Expedite departure to OR/IR (no CT post-REBOA)
CONTROVERSIES AND EVIDENCE
High quality evidence for the efficacy of REBOA in clinical settings is currently lacking – in particular, an improvement in haemorrhage-related mortality has not been demonstrated
Inclusion and exclusion criteria are likely to evolve
REBOA may be better suited to prehospital/ remote settings lacking immediate access to definitive surgical therapy
Using propensity analysis, Inoue et al (2015) found an association between use of REBOA and excess mortality in patients with haemodynamically unstable torso trauma that had a median door-to-primary-surgery time of 97 minutes
---
References and Links
FOAM and web resources
Journal articles
---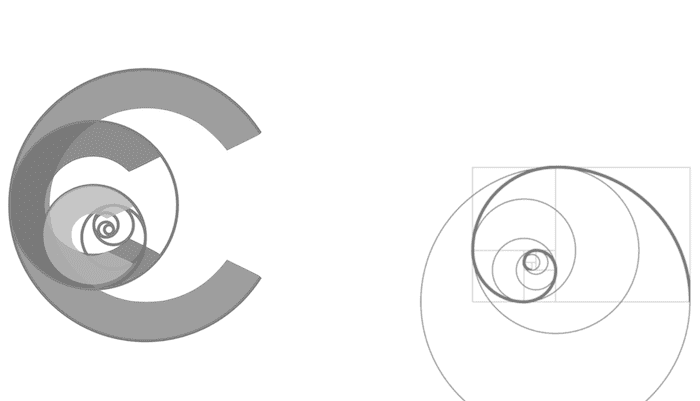 Chris is an Intensivist and ECMO specialist at the Alfred ICU in Melbourne. He is also a Clinical Adjunct Associate Professor at Monash University. He is a co-founder of the Australia and New Zealand Clinician Educator Network (ANZCEN) and is the Lead for the ANZCEN Clinician Educator Incubator programme. He is on the Board of Directors for the Intensive Care Foundation and is a First Part Examiner for the College of Intensive Care Medicine. He is an internationally recognised Clinician Educator with a passion for helping clinicians learn and for improving the clinical performance of individuals and collectives.
After finishing his medical degree at the University of Auckland, he continued post-graduate training in New Zealand as well as Australia's Northern Territory, Perth and Melbourne. He has completed fellowship training in both intensive care medicine and emergency medicine, as well as post-graduate training in biochemistry, clinical toxicology, clinical epidemiology, and health professional education.
He is actively involved in in using translational simulation to improve patient care and the design of processes and systems at Alfred Health. He coordinates the Alfred ICU's education and simulation programmes and runs the unit's education website, INTENSIVE.  He created the 'Critically Ill Airway' course and teaches on numerous courses around the world. He is one of the founders of the FOAM movement (Free Open-Access Medical education) and is co-creator of litfl.com, the RAGE podcast, the Resuscitology course, and the SMACC conference.
His one great achievement is being the father of three amazing children.
On Twitter, he is @precordialthump.
| INTENSIVE | RAGE | Resuscitology | SMACC