OVERVIEW
Rheumatoid Arthritis = autoimmune disorder characterised by a bilateral, peripheral symmetrical inflammatory arthritis with a number of other systemic associations.
multisystem disease which can range from mild -> severe
CLINICAL FEATURES
AIRWAY:
decreased TMJ mobility -> poor mouth opening, limited head and neck extension, potential atlanto-axial subluxation (anterior, posterior, lateral and vertical), cricoi-aretynoid arthritis (neck pain, head feels like it is falling forward on flexion, arm symptoms, posterior fossa or brainstem symptoms, limb symptoms)
RESPIRATORY:
restrictive lung disease, kyphoscoliosis, pulmonary fibrosis, pneumonitis, pleural effusions, bronchiolitis obliterans
CARDIOVASCULAR:
amyloid infiltration of myocardium, restrictive pericarditis, conduction abnormalities, valve pathology, IHD
MUSCULOSKELETAL:
joint changes and decreased ROM and pain, manual dexterity, worse on morning but improves with motion, ulnar deviation, dorsal wrist subluxation, Boutionniere, Swan-neck deformity, z-deformity of thumb
ANALGESIA:
chronic pain management (adjuncts like ketamine and gabapentin may be required)
HAEMATOLOGICAL:
anaemia may be multi-factorial (chronic disease, NSAID induced GI blood loss, drug induced marrow suppression)
Medications
immunosuppressants and steroids -> increased risk of infection and potential for adrenal suppression.
should be off monoclonal antibodies for 2/52.
Co-morbid conditions
IHD
PMR
obstructive lung disease
smoking
systemic vasculitis
INVESTIGATIONS
routine bloods: organ dysfunction, drug levels
rheumatoid factor +ve (70%)
anti-CCP (highly specific)
anaemia of chronic disease
thrombocythaemia
elevated inflammatory markers
c-spine xrays: (major destruction, duration > 5yrs, symptoms or signs)
1. atlanto-axial subluxation -> posterior C1 transverse ligament destruction -> cord compression (normal <3mm)
2. atlantoaxial impaction -> superior migration of odontoid and cranial settling -> cephalad movement of dens into foramen magnum -> compression of brainstem
3. subaxial subluxation -> C2-C7 step ladder deformity
AADI = anterior atlanto-dens interval (<3mm)
PADI = posterior atlanto-dens interval (<14mm) -> more predictive
CXR: restrictive changes, effusions, nodules
spirometry: restrictive pattern, decreased volumes
flow-volume loops
CT or MRI
ECHO: rule out structural heart disease (restrictive pericarditis\cardiomyopathy), PHT -> RVF
MANAGEMENT
DMARDS
steroids: acute flares
methotrexate: pneumonitis, oral ulcers, hepatotoxic
hydroxychloroquine: retinopathy
gold
sulfasalazine: rash, decreased sperm count, oral ulcers
TNF alpha inhibitors (etanercept, leflunomide): reactivation of Tb, heart failure
Symptomatic Control
paracetamol
NSAIDS
intra-articular injections
opioids
rheumatologist referral
orthopedic spinal/neurosurgical referral (C1-C2 fusion)
cervical collars
physio
discussion about RA vs GA
spinal precautions
Intraoperative Management
GA (may require AFOI)
RA (may be difficult and could fail)
careful positioning and pressure area care
steroid supplementation
good analgesia
IVF fluid
temperature cares
aseptic techniques for invasive procedures (IVC insertion)
ICU Management
limited respiratory reserve with restrictive lung disease (decreased compliance)
caution with vasoconstrictors c/o Raynauds
many have labile haemodynamics
immunosuppressed
GORD cares
PCA for pain relief (may need to be nurse controlled c/o of difficulty using)
regular paracetamol
NSAIDS if not contraindicated
physio (incentive spirometry and percussion therapy)
monitoring
DVT prophylaxis
difficult access
re-institute DMARD ASAP (gold, pencillamine, methotrexate, azathioprin) -> doesn't seem to change rates of post-operative wound infection
caution with TNF-alpha blockers -> severe infections reported
look for complications of medications and disease: restrictive lung disease, anaemia
---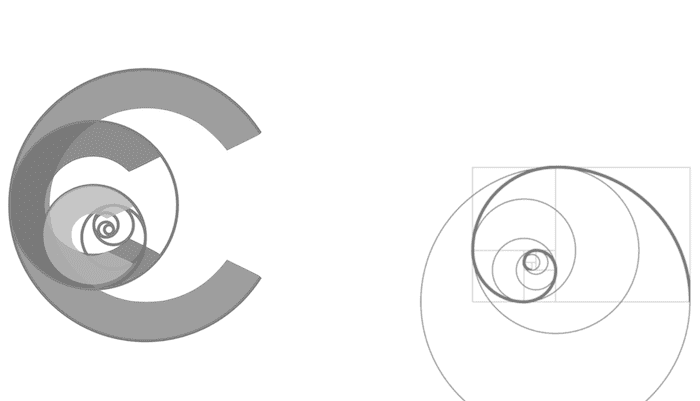 Chris is an Intensivist and ECMO specialist at the Alfred ICU in Melbourne. He is also a Clinical Adjunct Associate Professor at Monash University. He is a co-founder of the Australia and New Zealand Clinician Educator Network (ANZCEN) and is the Lead for the ANZCEN Clinician Educator Incubator programme. He is on the Board of Directors for the Intensive Care Foundation and is a First Part Examiner for the College of Intensive Care Medicine. He is an internationally recognised Clinician Educator with a passion for helping clinicians learn and for improving the clinical performance of individuals and collectives.
After finishing his medical degree at the University of Auckland, he continued post-graduate training in New Zealand as well as Australia's Northern Territory, Perth and Melbourne. He has completed fellowship training in both intensive care medicine and emergency medicine, as well as post-graduate training in biochemistry, clinical toxicology, clinical epidemiology, and health professional education.
He is actively involved in in using translational simulation to improve patient care and the design of processes and systems at Alfred Health. He coordinates the Alfred ICU's education and simulation programmes and runs the unit's education website, INTENSIVE.  He created the 'Critically Ill Airway' course and teaches on numerous courses around the world. He is one of the founders of the FOAM movement (Free Open-Access Medical education) and is co-creator of litfl.com, the RAGE podcast, the Resuscitology course, and the SMACC conference.
His one great achievement is being the father of three amazing children.
On Twitter, he is @precordialthump.
| INTENSIVE | RAGE | Resuscitology | SMACC