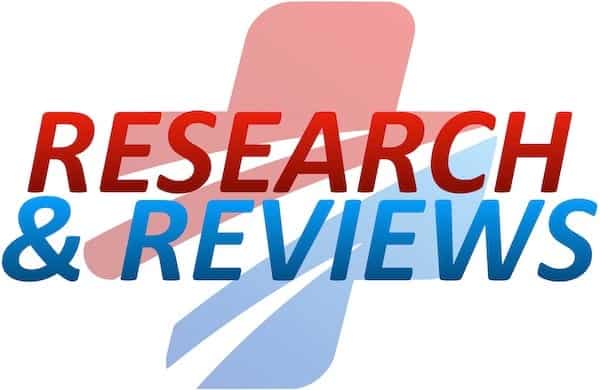 Welcome to the XMAS edition of Research and Reviews in the Fastlane. R&R in the Fastlane is a free resource that harnesses the power of social media to allow some of the best and brightest emergency medicine and critical care clinicians from all over the world tell us what they think is worth reading from the published literature.
This edition contains 10 recommended reads. The R&R Editorial Team includes Jeremy Fried, Nudrat Rashid, Soren Rudolph, Anand Swaminathan and, of course, Chris Nickson. Find more R&R in the Fastlane reviews in the : Overview; Archives and Contributors
---
This Edition's R&R Hall of Famer

Bartlett RH. A critical carol. Being an essay on anemia, suffocation, starvation, and other forms of intensive care, after the manner of Dickens. Chest. 1984 May;85(5):687-93. PMID: 6713979
Starling was dead. Crown Prince of Physiology, discoverer of hormones, physical alchemist of the interstitial space, seeker of truth, finder of wisdom, man of the heart. Starling was dead as a doornail.
Thus begins one of the best articles I have ever read in the Critical Care literature. As the author explains the logic behind treatment of his patient Charles Cratchitt, he is visited by the ghost of Ernest Starling who tediously guides him through the perils of anemia, suffocation, malnutrition and other iatrogenic complications of intensive care.
It is a must-read.
Recommended by Joe Lex
---

Innes G. Successful hospitalization of patients with no discernible pathology. CJEM. 2000 Jan;2(1):47-51. PMID: 17637127 – [Fulltext]
The classic paper that serves as a nice little reminder about how we can give great gifts to our inpatient colleagues.
Recommended by Andy Brainard
Learn more: LITFL – Patients without discernible pathology
---

Willis FR, Adams SL, Doyle S, Everitt IJ, Lovegrove M, Slee J, Sparrow A, Willis J. Children's Nomenclatural Adventurism and Medical Evaluation study. J Paediatr Child Health. 2009 Dec;45(12):711-4. PMID: 20415998.
A study showing there is a real risk in having weird names!
Recommended by Meredith Borland
---

Philip J, Bresnihan M, Chambers N. A Christmas tree in the larynx. Paediatr Anaesth. 2004 Dec;14(12):1016-20. PMID: 15601352.
More festive dangers… Maybe Christmas should be canceled?
Recommended by Chris Nickson
Learn more: LITFL – Christmas Canceled?
---

Lewis DW. What was wrong with Tiny Tim? Am J Dis Child. 1992 Dec;146(12):1403-7. PMID: 1340779.
Tiny Tim in Dickens' "A Christmas Carol" was small in stature, so weak he had to be carried around by his father Bob Cratchit, and on the road to death if he did not receive proper therapy.
This article proposes that Tiny Tim suffered from distal renal tubular acidosis (type 1), an illness characterized by growth impairment, osteomalacia, and hypokalemic muscle weakness. Although the pathophysiology was not known in Dickens' time, the condition was often treated with tonics including sodium bicarbonate.
Other authors have suggested Tim suffered from rickets.
Recommended by Leon Gussow
---

Yanchar N, Pianosi P, Fraser R. Oh Christmas tree, oh Christmas tree … CMAJ. 2004 Dec 7;171(12):1435-6. PMID: 15583176; PMCID: 534571.
Christmas trees and bronchial trees should not mix… A reminder that: "The holiday season is a time for children to explore and taste new things."
Recommended by Chris Nickson
---

Calver LA, Stokes BJ, Isbister GK. The dark side of the moon. Med J Aust. 2009 Dec 7-21;191(11-12):692-4. PMID: 20028313 – [Full text]
How bad would it be if there was a full moon on New Year's eve? In this study, violence and acute mental disturbance were associated with a full moon!
Recommended by Trevor Jackson
---

Bala TM, Panda M. No poinsettia this Christmas. South Med J. 2006 Jul;99(7):772-3. PMID: 16866065
Poinsettia, a common decorative plant at Christmas time, shares several protein allergens with latex. Patients with latex allergy can develop contact dermatitis or bronchospasm when exposed to poinsettia.
Recommended by Leon Gussow
---

Groves J. Bicycle weight and commuting time: randomised trial. BMJ. 2010 Dec 9;341:c6801. doi: 10.1136/bmj.c6801. PMID: 21148220; PMCID: 2999990.<
The take home message is important to remember this Christmas – losing a few pounds might be a better idea than buying a fancy bike.
Recommended by Trevor Jackson
---

Hayden GF. Alliteration in medicine: a puzzling profusion of p's. BMJ. 1999 Dec 18-25;319(7225):1605-8. PMID: 10600957; PMCID: 28305.
Perhaps people ponder periodically whether whimsical works will inspire, irritate, ignite or influence the lucky lads and ladies at LITFL? Looks likely.
Recommended by Mike Cadogan
---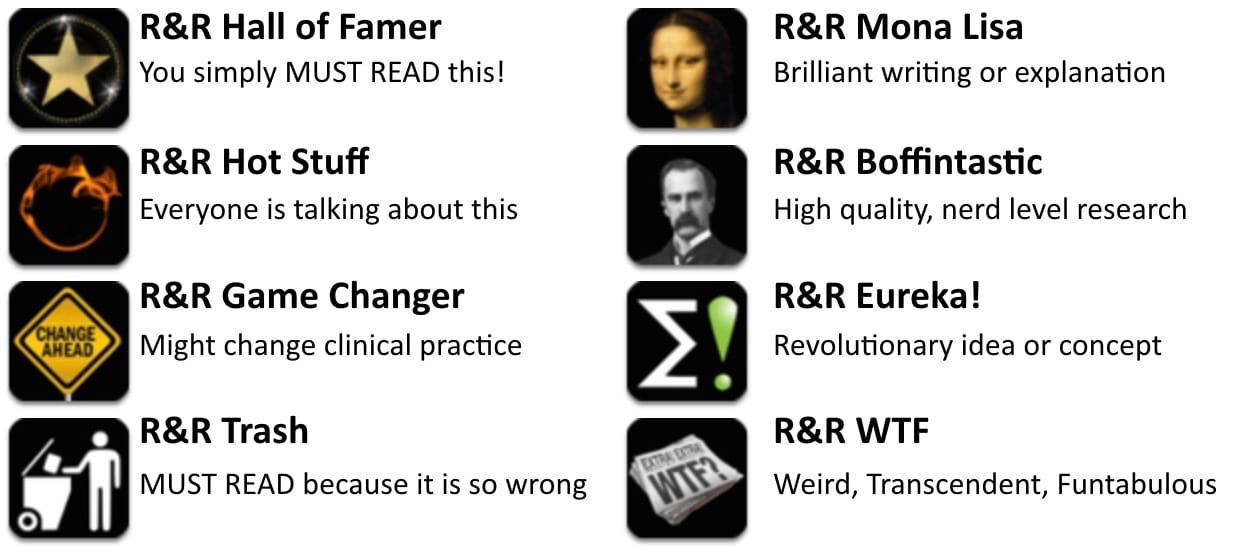 Chris is an Intensivist and ECMO specialist at the Alfred ICU in Melbourne. He is also the Innovation Lead for the Australian Centre for Health Innovation at Alfred Health and Clinical Adjunct Associate Professor at Monash University. He is a co-founder of the Australia and New Zealand Clinician Educator Network (ANZCEN) and is the Lead for the ANZCEN Clinician Educator Incubator programme. He is on the Board of Directors for the Intensive Care Foundation and is a First Part Examiner for the College of Intensive Care Medicine. He is an internationally recognised Clinician Educator with a passion for helping clinicians learn and for improving the clinical performance of individuals and collectives.
After finishing his medical degree at the University of Auckland, he continued post-graduate training in New Zealand as well as Australia's Northern Territory, Perth and Melbourne. He has completed fellowship training in both intensive care medicine and emergency medicine, as well as post-graduate training in biochemistry, clinical toxicology, clinical epidemiology, and health professional education.
He is actively involved in in using translational simulation to improve patient care and the design of processes and systems at Alfred Health. He coordinates the Alfred ICU's education and simulation programmes and runs the unit's education website, INTENSIVE.  He created the 'Critically Ill Airway' course and teaches on numerous courses around the world. He is one of the founders of the FOAM movement (Free Open-Access Medical education) and is co-creator of litfl.com, the RAGE podcast, the Resuscitology course, and the SMACC conference.
His one great achievement is being the father of two amazing children.
On Twitter, he is @precordialthump.
| INTENSIVE | RAGE | Resuscitology | SMACC