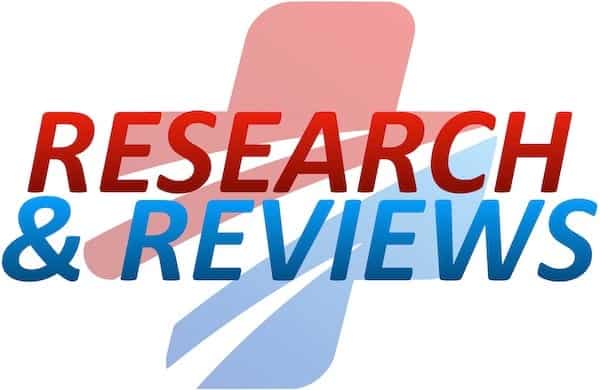 Welcome to the 9th edition of Research and Reviews in the Fastlane. R&R in the Fastlane is a free resource that harnesses the power of social media to allow some of the best and brightest emergency medicine and critical care clinicians from all over the world tell us what they think is worth reading from the published literature.
This edition contains 8 recommended reads. The R&R Editorial Team includes Jeremy Fried, Nudrat Rashid, Soren Rudolph, Anand Swaminathan and, of course, Chris Nickson. Find more R&R in the Fastlane reviews in the : Overview; Archives and Contributors
---
This Edition's R&R Hall of Famer

Batchvarov VN, Malik M, Camm AJ. Incorrect electrode cable connection during electrocardiographic recording. Europace. 2007 Nov;9(11):1081-90. Epub 2007 Oct 10. Review. PMID: 17932025
This paper is a thing of beauty for the ECG nerd – all the ways incorrect lead placement can play havoc with an ECG.
Recommended by Chris Nickson
---

Beck LH. Should the actual or the corrected serum sodium be used to calculate the anion gap in diabetic ketoacidosis? Cleve Clin J Med. 2001 Aug;68(8):673-4. PMID: 11510523 – [Full text]
If only I had a dollar for every time someone has asked me the question this little paper succinctly answers…
Recommended by Chris Nickson
---

Knox J, Cowan R, Doyle J & al. Murray Valley encephalitis: a review of clinical features, diagnosis and treatment. MJ; Epub 23 Jan 2012 [Full text]
For Aussies, good review on Murray River encephalitis – a very scary disease.
Recommended by Ioana Vlad
---

McBride JT. The association of acetaminophen and asthma prevalence and severity. Pediatrics. 2011 Dec;128(6):1181-5. Epub 2011 Nov 7. PMID: 22065272 – [Full text]
Does APAP (aka paracetamol aka acetaminophen) cause asthma? This has bugged me since the ISAAC paper of 2008… Now McBride puts it into perspective for us.  Very Persuasive.
Recommended by Colin Parker
Learn more: EMPEM – ISAAC blows wheezy whistle on APAP
---

Humphreys I, Saraiya S, Belenky W, Dworkin J. Nasal packing with strips of cured pork as treatment for uncontrollable epistaxis in a patient with Glanzmann thrombasthenia. Ann Otol Rhinol Laryngol. 2011 Nov;120(11):732-6. PMID: 22224315.
Glanzmann thrombasthenia is a rare platelet disorder that can cause bad nose bleeds. Instead, of ligation perhaps crafting a salted pork nasal tampon is the answer… These authors seem to think so. Is it the salt content, the presence of tissue factor, coincidence or something else?
Recommended by Joe Lex
---

Kamp MA, Slotty P, Sarikaya-Seiwert S, Steiger HJ, Hänggi D. Traumatic brain injuries in illustrated literature: experience from a series of over 700 head injuries in the Asterix comic books. Acta Neurochir (Wien). 2011 Jun;153(6):1351-5; discussion 1355. PMID: 21472486.
How far can you stick your tongue in your cheek? "A retrospective analysis of traumatic brain injury (TBI) in all 34 Asterix comic books was performed by examining the initial neurological status and signs of TBI. Seven hundred and four TBIs were identified. The majority of persons involved were adult and male. The major cause of trauma was assault (98.8%).
Traumata were classified to be severe in over 50% (GCS 3-8)."
And on and on and on…
Recommended by Joe Lex
---

van Schalkwyk J, Davidson J, Palmer B, Hope V. Ayurvedic medicine: patients in peril from plumbism. N Z Med J. 2006 May 5;119(1233):U1958. PMID: 16680175.
Alternative medicines may be more than than simply ineffective. Think heavy metal poisoning – in these cases, lead – when you come across a patient taking Ayurvedic medicines.
Recommended by Chris Nickson
---

Bhatia R, Morley H, Singh J, Offiah C, Yeh J. Craniocervical stab injury: the importance of neurovascular and ligamentous imaging. Emerg Radiol. 2012 Jan;19(1):83-5. Epub 2011 Nov 29. PMID: 22124685
Brilliant case report on what was pretty much a Brown-Sequard syndrome above C1! The CT images of the knife in the atlas are worth it alone.
Recommended by Andy Neill
---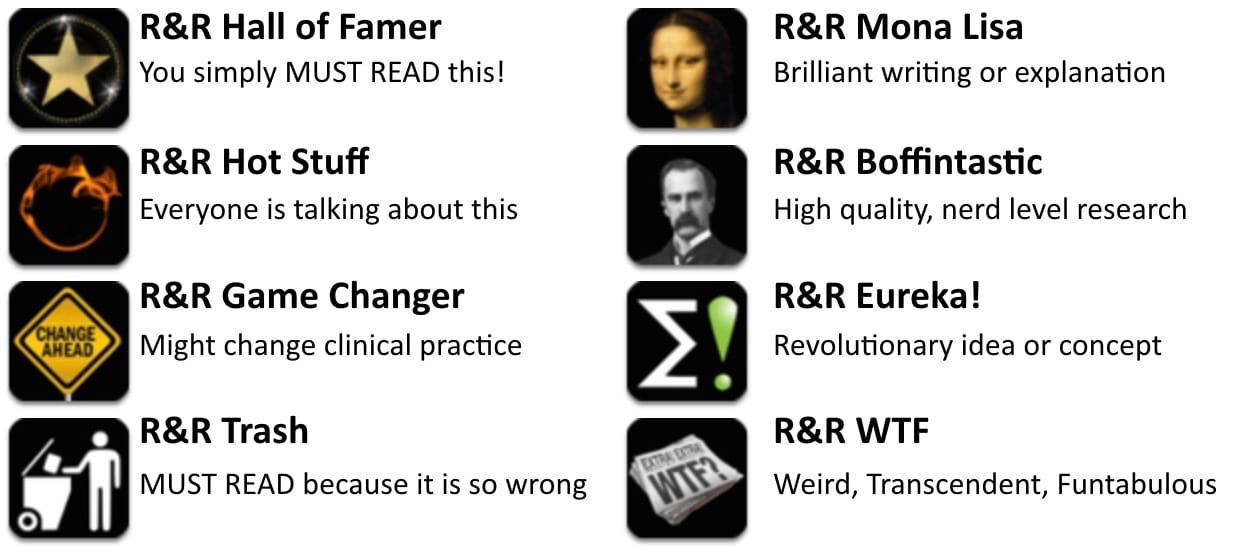 Chris is an Intensivist and ECMO specialist at the Alfred ICU in Melbourne. He is also the Innovation Lead for the Australian Centre for Health Innovation at Alfred Health and Clinical Adjunct Associate Professor at Monash University. He is a co-founder of the Australia and New Zealand Clinician Educator Network (ANZCEN) and is the Lead for the ANZCEN Clinician Educator Incubator programme. He is on the Board of Directors for the Intensive Care Foundation and is a First Part Examiner for the College of Intensive Care Medicine. He is an internationally recognised Clinician Educator with a passion for helping clinicians learn and for improving the clinical performance of individuals and collectives.
After finishing his medical degree at the University of Auckland, he continued post-graduate training in New Zealand as well as Australia's Northern Territory, Perth and Melbourne. He has completed fellowship training in both intensive care medicine and emergency medicine, as well as post-graduate training in biochemistry, clinical toxicology, clinical epidemiology, and health professional education.
He is actively involved in in using translational simulation to improve patient care and the design of processes and systems at Alfred Health. He coordinates the Alfred ICU's education and simulation programmes and runs the unit's education website, INTENSIVE.  He created the 'Critically Ill Airway' course and teaches on numerous courses around the world. He is one of the founders of the FOAM movement (Free Open-Access Medical education) and is co-creator of litfl.com, the RAGE podcast, the Resuscitology course, and the SMACC conference.
His one great achievement is being the father of two amazing children.
On Twitter, he is @precordialthump.
| INTENSIVE | RAGE | Resuscitology | SMACC