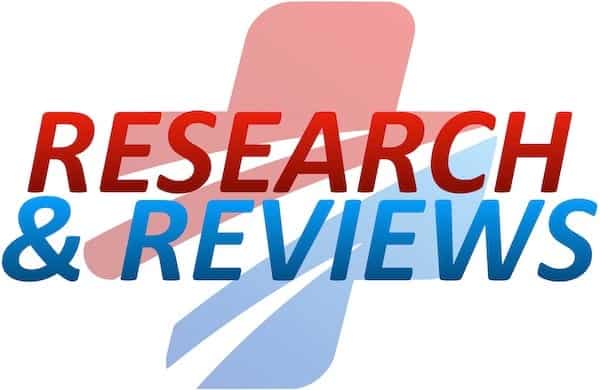 Welcome to the 11th edition of Research and Reviews in the Fastlane. R&R in the Fastlane is a free resource that harnesses the power of social media to allow some of the best and brightest emergency medicine and critical care clinicians from all over the world tell us what they think is worth reading from the published literature.
This edition contains 10 recommended reads. The R&R Editorial Team includes Jeremy Fried, Nudrat Rashid, Soren Rudolph, Anand Swaminathan and, of course, Chris Nickson. Find more R&R in the Fastlane reviews in the : Overview; Archives and Contributors
---
This Edition's R&R Hall of Famer

Newnham HH, De Villiers Smit P, Keogh MJ, Stripp AM, Cameron P. Emergency and acute medical admissions: insights from US and UK visits by a Melbourne tertiary health service. Med J Aust. 2012 Feb 6;196:101-3. PMID: 22304592
Australian EM posse from the Alfred head West and find that the UK and the US are tackling ED access block by returning to the days of ED as a doctor-led triage / limited-treatment service and reintroducing the general physician to acute ward medicine. Plus ca change … Oh, and at the end there's a quiet nod at the lack of outcome data. Faster inefficacy?
Recommended by Matthew Mac Partlin
---

Lim T, Ryu HG, Jung CW, Jeon Y, Bahk JH. Effect of the bevel direction of puncture needle on success rate and complications during internal jugular vein catheterization*. Crit Care Med. 2012 Feb;40(2):491-4. PMID: 21983370.
This is something I'd not even thought of before now but it seems that bevel direction might play a role in IJ CVC placement. Bevel down seems the way to go. Though this is by no means a perfect study as they didn't define what a haematoma was.
Recommended by: Andy Neill
Learn more: Emergency Medicine Ireland — Bevel up or down for IJ central lines?
---

Chandra D, Stamm JA, Taylor B, Ramos RM, Satterwhite L, Krishnan JA, Mannino D, Sciurba FC, Holguin F. Outcomes of Non-invasive Ventilation for Acute Exacerbations of COPD in the United States, 1998-2008. Am J Respir Crit Care Med. 2011 Oct 20. [Epub ahead of print] PMID: 22016446.
Increase in use of NIPPV in USA is associated with improving mortality rates between 1998 and 2008, including elderly >75yo. Cheaper too and can keep patients out of ICU if pro-active, motivated respiratory ward. Pulmonary rehab might be the key (associated editorial explores this). Mortality worse if NIPPV fails and converted to IMV, especially if late failure.
Recommended by: Matthew Mac Partlin
---

Cha SI, Shin KM, Lee JW, Lee J, Lee SY, Kim CH, Park JY, Jung TH. Clinical characteristics of patients with peripheral pulmonary embolism. Respiration. 2010;80(6):500-8. Epub 2010 Jan 21. PMID: 20110642 – [Full text]
More stuff about whether small PEs are important or not. The sub-segmental ones probably aren't a big deal… Unfortunately this isn't the study to really clarify that. A slightly dodgy chart review and not that many with the small PEs that the study is actually interested in. Not sure who alerted me to the paper but please let me know!
Recommended by: Andy Neill
Learn more: Emergency Medicine Ireland — Are small PEs benign? Probably, but this doesn't help.
---

Pearson ML, Selby JV, Katz KA, Cantrell V, Braden CR, Parise ME, Paddock CD, Lewin-Smith MR, Kalasinsky VF, Goldstein FC, Hightower AW, Papier A, Lewis B, Motipara S, Eberhard ML; for the Unexplained Dermopathy Study Team. Clinical, Epidemiologic, Histopathologic and Molecular Features of an Unexplained Dermopathy. PLoS One. 2012;7(1):e29908. Epub 2012 Jan 25. PMID: 22295070; PMCID: PMC3266263.
I have been waiting for this publication since it was first announced that Morgellons was going to be studied. Can it really be true that thousands of people are breaking out in sores that then extrude thread-like fibers? Are we missing the boat and ignoring the coming storm of unexplained dermopathy? No, we are not.
The CDC took on this hot topic and has laid to rest any infectious or environmental cause. The mysterious fibers that were being extruded by the open sores at an alarming rate? Mostly cellulose, as in cotton.
Recommended by: Rob Orman
---

Reicks M, Redden JP, Mann T, et al. Photographs in lunch tray compartments and vegetable consumption among children in elementary school cafeterias. JAMA 2012, Feb 8 307(6):539-628. PMID: 22302602
Children may be temporarily subliminally tricked into eating more vegetables.
Recommended by: Ryan Radecki
Learn more: Emergency Medicine Literature of Note — Eat your vegetables!
---

Wampler DA, Molina DK, McManus J, Laws P, Manifold CA. No deaths associated with patient refusal of transport after naloxone-reversed opioid overdose. Prehosp Emerg Care. 2011 Jul-Sep;15(3):320-4. PMID: 21612385.
OK. Your opiate OD patient wants to leave after the naloxone kicks in. Although there are limitations given the retrospective design and the prehospital setting, this study suggests that putting the safety of your staff and other patients first – and allowing the patient to leave – may be the best strategy. It's follows on from a classic retrospective prehospital study by Vike et al (2003) [PMID: 12896894].
Recommended by: Chris Nickson
---

Irish CB, Carden LO. Emergency Ultrasound in patients with respiratory distress. EM Critical Care. 2012;(2)1<
If you want to know how ultrasound can help you assess and manage critically ill patients with respiratory distress, this hot of the press review is where to turn.
Recommended by: Chris Nickson
---

Holla M. Value of a rigid collar in addition to head blocks: a proof of principle study. Emerg Med J. 2012 Feb;29(2):104-7. PMID: 21335583
More evidence that the obsession with cervical collars is founded on dogma rather than science.
Recommended by: Cliff Reid
---

Rhee CM, Bhan I, Alexander EK, Brunelli SM. Association between iodinated contrast media exposure and incident hyperthyroidism and hypothyroidism. Arch Intern Med. 2012 Jan 23;172(2):153-9. PMID: 22271121
As if you needed another reason to not order CTs, you're probably damaging the thyroid gland with the iodinated contrast as well.
Recommended by: Ryan Radecki
Learn more: Emergency Literature of Note – Further harms of IV contrast
---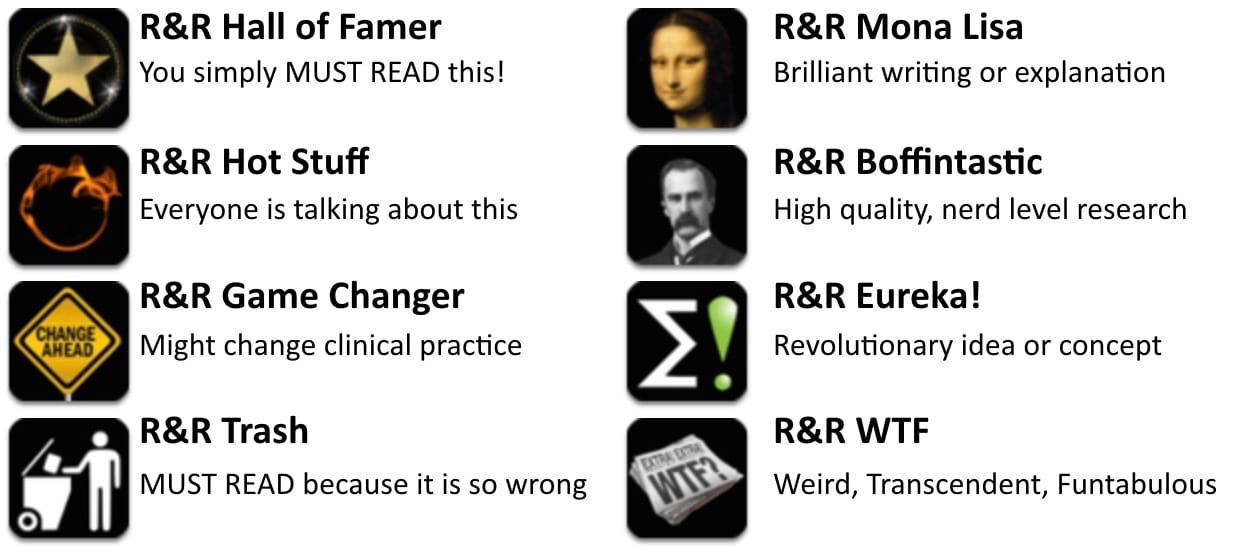 Chris is an Intensivist and ECMO specialist at the Alfred ICU in Melbourne. He is also the Innovation Lead for the Australian Centre for Health Innovation at Alfred Health and Clinical Adjunct Associate Professor at Monash University. He is a co-founder of the Australia and New Zealand Clinician Educator Network (ANZCEN) and is the Lead for the ANZCEN Clinician Educator Incubator programme. He is on the Board of Directors for the Intensive Care Foundation and is a First Part Examiner for the College of Intensive Care Medicine. He is an internationally recognised Clinician Educator with a passion for helping clinicians learn and for improving the clinical performance of individuals and collectives.
After finishing his medical degree at the University of Auckland, he continued post-graduate training in New Zealand as well as Australia's Northern Territory, Perth and Melbourne. He has completed fellowship training in both intensive care medicine and emergency medicine, as well as post-graduate training in biochemistry, clinical toxicology, clinical epidemiology, and health professional education.
He is actively involved in in using translational simulation to improve patient care and the design of processes and systems at Alfred Health. He coordinates the Alfred ICU's education and simulation programmes and runs the unit's education website, INTENSIVE.  He created the 'Critically Ill Airway' course and teaches on numerous courses around the world. He is one of the founders of the FOAM movement (Free Open-Access Medical education) and is co-creator of litfl.com, the RAGE podcast, the Resuscitology course, and the SMACC conference.
His one great achievement is being the father of two amazing children.
On Twitter, he is @precordialthump.
| INTENSIVE | RAGE | Resuscitology | SMACC