Selective Digestive Decontamination
Reviewed and revised 26 January 2014
OVERVIEW
Selective Digestive Decontamination (SDD) is a prophylactic strategy to prevent or minimize nosocomial endogenous and exogenous infections in critically ill patients
SDD uses non-absorbable oral and enteric antibiotics and parenteral antibiotics
aim  is to prevent or eradicate, if present, the oropharyngeal and intestinal abnormal carriage of potentially pathogenic microorganisms (PPMs), such as aerobic Gram-negative microorganisms (AGNB), methicillin-sensitive Staphylococcus aureus and yeasts
first used in 1982, first RCT in 1987 and over 60 RCTs and several meta-analyses in approximately 15,000 patients, over a period of 25 years
it is the best evaluated therapy in intensive care medicine yet has had minimal uptake
RATIONALE
nosocomial infection is a major ICU problem — e.g. healthy individuals (eg Staph aureus, E coli and C albicans) and opportunistic, aerobic Gram-negative bacilli (eg Klebsiella, Pseudomonas Acinetobacter)
critical illness alters normal body flora causing overgrowth of normal and abnormal flora
gut overgrowth (i.e. ≥105 colonies per ml of saliva or faeces) is a critical event which precedes endogenous infections and is a risk factor for antimicrobial resistance
only ~15 PPMs are responsible for the majority of infections in ICU, so SDD mainly targets these microorganisms
ICU infections are caused by: primary endogenous infections > secondary endogenous infections > exogenous infections
PROTOCOL
Full 4-step protocol targets normal and abnormal flora, but only those that are likely to cause infection
application of topical PTA (polymyxin E, tobramycin and amphotericin B) + IV cefotaxime
short course (4 days) of IV antibiotics to control primary endogenous infections caused by PPMs present in the patient's admission flora.
— previously healthy:  β-lactam, such as cefotaxime 80-100 mg/kg/day,
—  chronic underlying disease (e.g. DM, COPD, hospital transfer):  combination therapy or an anti-pseudomonal cephalosporin (e.g. ceftazidime)
enteral antimicrobials given throughout ICU stay to control secondary oropharyngeal and intestinal carriageand subsequent secondary endogenous infections due to PPMs acquired in the ICU.
—  e.g. polymyxin E, tobramycin, and amphotericin B (PTA)
— 0.5g of paste or gel containing 2% PTA is applied in the oropharyngeal cavity with a gloved finger Q6H + h 10 ml suspension of  100 mg of polymyxin E, 80 mg of tobramycin and 500 mg of amphotericin B via NG q6h
— if methicillin-resistant S. aureus (MRSA) endemic (>1 case/month  with a diagnostic sample positive for MRSA over a 6 month perioid): add oropharyngeal gel and/or intestinal solution of vancomycin
high level of hygiene to prevent exogenous infections
— also topical  PTA on the tracheostomy in tracheostomized patients to control exogenous lower airway infections
surveillance cultures of throat and rectum
— on admission and twice weekly
— monitor the effectiveness and to detect resistance
Variations from the original protocol have also been used and studied:
intestinal antimicrobials only
administration of enteral antimicrobials without the parenteral component
selective oropharyngeal decontamination (SOD), omitting both the parenteral and the intestinal components
different choice of antibiotics
EVIDENCE
Over 60 RCTs with >15,000 patients (mostly in Europe) show benefits in terms of:
mortality (NNT ~18)
overall infection
lower airway infections
blood stream infections
oropharyngeal carriage
rectal carriage
MODS
ICU length of stay
Patient groups studied include general ICU, burns, gastrointestinal surgery and transplant patients.
PROBLEMS
The number of trials with good scientific methods are few
In the trials that suggested benefit, there was baseline variance in patient demographics and overall care
There is a suggestion that selective oral decontamination is equally as effective as SDD, so the iv cephalopsporins are not required
potential for antibiotic resistance and modification of ICU flora (especially in the longterm) — though the (flawed) evidence does not suggest an increase in MROs; proponents of SDD argue that by limiting bacterial overgrowth antibiotic resistance may be curtailed
efficacy and safety primarily seen in ICUs with a low prevalence of resistant organisms (such as MRSA and/or VRE), mostly in Europe (e.g. Netherlands and Germany)
In seven RCTs conducted in ICUs in which MRSA was endemic there was a trend toward higher MRSA infection rates in patients receiving SDD (other studies suggest the addition of vancomycin prevents this)
Hurley 2013's reanalysis of published data suggests that the topical placebo used in some studies may have been a vehicle for S. aureus and led to increased VAP, thus inflating the beneficial effect of SDD
BARRIERS TO ADOPTION
protocols driven by local flora and practice
concerns regarding antibiotic resistance
requires considerable commitment from intensivists, nursing staff, microbiologists, and pharmacists in patient's monitoring, processing surveillance samples, and preparing SDD drugs
not supported by Big Pharma
lack of opinion leader support
AN APPROACH
SDD is not generally practiced in the Australia and New Zealand or North American settings
Despite the impressive body of evidence for efficacy of SDD, it is unclear if this is generalised to the ANZ setting, to ICUs with higher rates of resistant organisms and what the longterm consequences on antimicrobial ecology and resistance will be
Await the SuDDICU trial, a multinational trial that seeks to find the definitive answer to whether SDD saves lives (LITFL's Paul Young is one of the Chief Investigators)…
---
References and Links
Journal articles
FOAM and web resources
---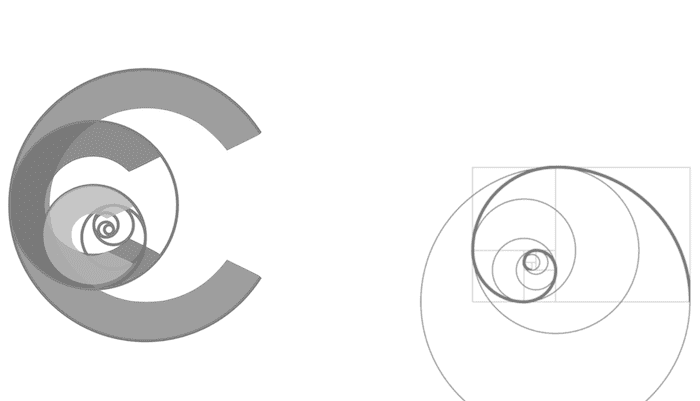 Chris is an Intensivist and ECMO specialist at the Alfred ICU in Melbourne. He is also a Clinical Adjunct Associate Professor at Monash University. He is a co-founder of the Australia and New Zealand Clinician Educator Network (ANZCEN) and is the Lead for the ANZCEN Clinician Educator Incubator programme. He is on the Board of Directors for the Intensive Care Foundation and is a First Part Examiner for the College of Intensive Care Medicine. He is an internationally recognised Clinician Educator with a passion for helping clinicians learn and for improving the clinical performance of individuals and collectives.
After finishing his medical degree at the University of Auckland, he continued post-graduate training in New Zealand as well as Australia's Northern Territory, Perth and Melbourne. He has completed fellowship training in both intensive care medicine and emergency medicine, as well as post-graduate training in biochemistry, clinical toxicology, clinical epidemiology, and health professional education.
He is actively involved in in using translational simulation to improve patient care and the design of processes and systems at Alfred Health. He coordinates the Alfred ICU's education and simulation programmes and runs the unit's education website, INTENSIVE.  He created the 'Critically Ill Airway' course and teaches on numerous courses around the world. He is one of the founders of the FOAM movement (Free Open-Access Medical education) and is co-creator of litfl.com, the RAGE podcast, the Resuscitology course, and the SMACC conference.
His one great achievement is being the father of three amazing children.
On Twitter, he is @precordialthump.
| INTENSIVE | RAGE | Resuscitology | SMACC