OVERVIEW
Sickle cell disease is caused by HbS haemoglobinopathy which produces rigid, distorted and dysfunctional erythrocytes called sickle cells
CAUSE
Types of sickle cell disease
sickle cell anemia (usually homozygous SS genotype)
sickle beta thalassemia
sickle HbC disease
PRECIPITANTS
Commonly:
infection
dehydration
hypoxia
drugs (e.g. sedatives, local anaesthetics)
Patients with sickle cell disease are at risk of infection due to underlying immunosuppression
functional aspleina typically develops in childhood
prophylactic treatment with hydroxyurea can cause neutropenia and cardiomyopathy
PRESENTATIONS
Types of sickle cell crisis presentations:
fever
— consider veno-occlusive disease, acute chest syndrome, osteomyelitis, local or systemic infection
vaso-occlusive crisis
— assume this is the cause of any painful presentations
acute chest syndrome
— life-threatening lung infarction
— assume if hypoxia + chest pain
acute splenic sequestration
— typically occurs in infants
— associated with increased spleen size
— fall in Hb by >20 g/L, thrombocytopenia but normal or increased reticulocytes
aplastic crisis
— fall in Hb as well as reticulocytes <1%
— triggered by parvovirus infection
stroke
priapism
— stuttering (2-4h duration and may be recurrent)
— severe (>4 hours and may lead to permanent impotence)
ASSESSMENT
Always consider the presence of all types of sickle cell crisis, regardless of the dominant presentation
symptoms and signs of local and systemic infection
respiratory signs and symptoms
increasing spleen size
shock and evidence of organ failure
baseline and current Hb
CXR if fever, chest pain or hypoxia
CT Head if stroke suspected
consider FBC, reticulocytes, bilirubin, haemolytic screen and cross-match
blood film: sickle cells and evidence of haemolysis (e.g. target cells, schistocytes)
MANAGEMENT
Resuscitation
correct hypoxia
ensure adequate hydration
transfuse of symptomatic anemia targeting Hb >50 (avoid over-transfusion e.g. Hb100, due to risks of hyperviscosity or rebound if splenic sequestration)
Specific treatment
fever
— empiric flucloxacillin and gentamicin
vaso-occlusive crisis
— aggressive pain management e.g. paracetamol, +/- NSAIDs, opiates
— rehydrate with oral or IV fluids according to severity of pain
— chronic pain may be an issue
acute chest syndrome
— O2 and aggressive pain management (prevent hypoventilation)
— consider empiric antibiotics in case of pneumonia
— consider plasmapheresis
acute splenic sequestration
— oxygen, hydration and RBC transfusion (avoid over-transfusion due to rebound when sequestration resolves)
aplastic crisis
— oxygen, hydration and RBC transfusion
stroke
— avoid thrombolytics; avoid hyperviscosity
priapism
— oxygen, rehydration, analgesia
— may need penile aspiration and washout (consult urology)
— may need exchange transfusion (consult hematology)
Supportive care and monitoring
Consult hematology
most presentations require admission
acute chest syndrome, severe anaemia, fluid management issues, severe sepsis usually need HDU/ ICU admission
References and Links
---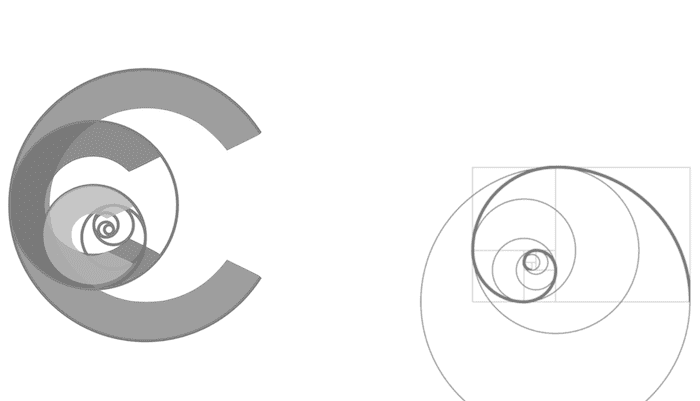 Chris is an Intensivist and ECMO specialist at the Alfred ICU in Melbourne. He is also a Clinical Adjunct Associate Professor at Monash University. He is a co-founder of the Australia and New Zealand Clinician Educator Network (ANZCEN) and is the Lead for the ANZCEN Clinician Educator Incubator programme. He is on the Board of Directors for the Intensive Care Foundation and is a First Part Examiner for the College of Intensive Care Medicine. He is an internationally recognised Clinician Educator with a passion for helping clinicians learn and for improving the clinical performance of individuals and collectives.
After finishing his medical degree at the University of Auckland, he continued post-graduate training in New Zealand as well as Australia's Northern Territory, Perth and Melbourne. He has completed fellowship training in both intensive care medicine and emergency medicine, as well as post-graduate training in biochemistry, clinical toxicology, clinical epidemiology, and health professional education.
He is actively involved in in using translational simulation to improve patient care and the design of processes and systems at Alfred Health. He coordinates the Alfred ICU's education and simulation programmes and runs the unit's education website, INTENSIVE.  He created the 'Critically Ill Airway' course and teaches on numerous courses around the world. He is one of the founders of the FOAM movement (Free Open-Access Medical education) and is co-creator of litfl.com, the RAGE podcast, the Resuscitology course, and the SMACC conference.
His one great achievement is being the father of three amazing children.
On Twitter, he is @precordialthump.
| INTENSIVE | RAGE | Resuscitology | SMACC