aka Gastrointestinal Gutwrencher 004
You are assessing a 37 year old male in the emergency department. He appears to be in discomfort and states that he fell asleep at a party and thinks 'someone put something up his back passage while he was out of it'.
---
Questions
Q1. What are the key issues to consider when assessing a patient with a suspected rectal foreign body?
Answer and interpretation

These presentations are potentially challenging for a number of reasons:

patient factors —
embarrassment, unreliable history, psychiatric illness
possible sexual assault
body packers require special consideration due to forensic issues and potential toxicity of package rupture
potential harm to patient and staff if the object is dangerous, e.g. sharp objects
procedural sedation and local/ regional anesthesia is usually required for attempted removal in the ED
life threats are rare but possible, e.g. perforation

Patients need to be treated with the utmost sensitivity, no matter how strange and seemingly comical the situation is. Patients may have coexistent mental illness, may have been subjected to terrible assaults or may just have had an unfortunate mishap!

Our role is to help… not judge.
---
Q2. What key features on history should you assess in a patient with a suspected rectal foreign body?
Answer and interpretation

History

type of foreign body
delay since foreign body placement
factors leading to the presence of the foreign body

sexual —
autoerotic (most common type of rectal foreign body presentation)
assault
non-sexual —
body packing or stuffing of drugs
psychiatric illness (present in about a third of cases)
intellectual disability
ingestion, e.g. toothpicks, bones, plastic objects
iatrogenic, e.g. retained rectal thermometer

previous extrication attempts
previous foreign body presentations and treatments employed
complications —
pain, impaction, bowel obstruction, perforation, urinary retention, gastrointestinal hemorrhage, package rupture in body packers
presence of other injuries if assault/ non-accidental injury suspected
past medical history —
comorbidities, previous surgery, medications, allergies
social history
---
Q3. What key features on examination should you assess in a patient with a suspected rectal foreign body?
Answer and interpretation

Examination

assess for life threats —
use an ABC approach and assess vital signs
rule out perforation as a priority (suspect if hypotension, tachycardia, peritonism and/or fever)
look for evidence of gastrointestinal hemorrhage, package rupture in a body packer and life-threatening associated injuries if suspected assault
abdominal examination —
look for palpable mass, urinary retention, obstruction and perforation/ peritonism
consider other causes of abdominal pain and perform genital examination
rectal examination —
assess for a palpable foreign body, for hemorrhage and for anal tone
beware of potentially hazardous foreign bodies (e.g. sharp object)
assess for associated injuries (head-to-toe exam)
assess for toxidromes, e.g. heroin or cocaine toxicity in a body packer
mental status examination
---
Q4. What investigations should you consider in a patient with a suspected rectal foreign body?
Answer and interpretation

Laboratory tests are usually of limited utility in this setting

Bedside

blood glucose and VBG: e.g. suspected obstruction or perforation, vomiting
urine bHCG if female
anoscopy, e.g. with small vaginal speculum

Laboratory

FBC, UEC, LFTs, lipase: consider the differential diagnosis of abdominal pain
Group and Hold: if significant hemorrhage

Imaging

AXR and erect CXR: identify type and location of foreign body; stable patients with suspected complications such as obstruction or perforation
CT abdomen: if body packing or foreign body is suspected but not visuallised on XR; stable patients with suspected complications such as obstruction or perforation
---
You obtain the following radiograph:
---
Q5. What does the radiograph show?
Answer and interpretation
---
Your patient now changes his story somewhat. He states that he was playing billiards… naked… in the rain… at night… and an unfortunate mishap resulted in the ball being played into the wrong pocket…. leaving him well and truly snookered.
---
Q6. Describe your approach to the management of a patient with a rectal foreign body?
Answer and interpretation

Immediate management

manage ABCs; seek and treat life threats

Specific management

consider removal of the foreign body in the ED if it is:

not a dangerous object
(e.g. light bulbs have high risk of breakage)
palpable on PR exam
distal to the sigmoid on AXR
(foreign bodies proximal to the sigmoid tend to abut the sacrum preventing removal)

provide adequate analgesia and sedation —
e.g. titrated morphine and midazolam
Ideally ensure the patient remains awake enough to help 'push'
provide local/ regional anesthesia —
Perform a perianal block, e.g. circumferential subcutaneous infiltration around the anus using lignocaine with adrenaline, followed by a deeper intersphincteric block.
A pudendal nerve block can also be performed.
attempt foreign body removal using a stepwise approach and set a 10-20 minute limit on the duration of attempted removal in the ED —
Position the patient, e.g. lithotomy position; alternatives include: lateral decubitus, prone, or knee-chest position
First attempt removal by pushing on the abdomen to propel the foreign body distally while pulling on the object with the fingers of your other hand inside the patient's rectum. Forceps or a clamp may also be used.
If unsuccessful, consider passing a foley catheter past the foreign body to help break the suction around the object (air can be insufflated proximal to the foreign body via the foley). Then inflate the balloon and withdraw to help dislodge the object.
if still unsuccessful, obtain a surgical consult and consider the following options:

patient repositioning
sigmoidoscopy
vacuum devices
per rectal removal under general anesthesia
use of obstetric forceps
endoscopy-assisted removal
laparoscopy-assisted removal
laparotomy

seek and treat complications —
e.g. perforation, obstruction, hemorrhage, urinary retention, anal tone/ sphincter dysfunction, toxicity from package rupture in body packers, and medication adverse reactions (e.g. allergy, effects of procedural sedation)
aftercare —
consider performing anoscopy/ sigmoidoscopy following removal of a rectal foreign body to check for evidence of trauma

Supportive care and monitoring

may include —
IV hydration, analgesia, sedation, IDC, NGT if obstruction
psychosocial support
consider observation for a few hours post-removal and a repeat abdominal XR to check for evidence of perforation

Disposition

In the case of this billiard ball, passing a Foley catheter beyond the object to release suction may be necessary. Gripping the ball may also be difficult. Vacuum devices or more invasive measures may be required.

Regarding the perianal block:
Rob Orman of ERCAST fame is the man I turn to when confronted with an anus problem, given his considerable experience with these issues … He describes the perianal block as an 'auricular block of anus' and finds it is usually successful. Infiltrate subcutaneously, pointing away from the rectum, by making 4 linear infiltrations in the shape of a box around the anus. Easy, eh. But, don't try it at home kids…

Check out this fantastic short 'procedurette video' by Whit Fisher which shows how to create a suction device out of a neonatal suction bulb and how to break suction by passing a foley catheter:
---
Q7. What is the appropriate disposition for patients presenting with a rectal foreign body?
Answer and interpretation

Disposition depends on the nature of the foreign body, the success of the removal attempts, the presence of complications, and the patient's mental state.

Disposition

Successful removal in the ED —
consider need for review by mental health team, sexual assault team and the social work team.
provide written and verbal patient advice
contact GP (phone/ fax/ letter) and arrange follow up, ideally the next day
ensure careful documentation (especially if forensic issues)
Body packers —
consult toxicology and general surgery
admit for consideration of whole bowel irrigation +/- endoscopic/ surgical removal
Foreign body unable to be removed in the ED —
admit under general surgery
keep NBM pending possible transfer to the operating theatre
---
---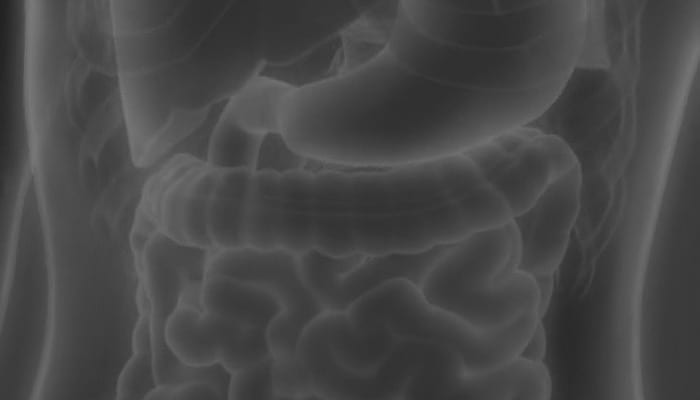 CLINICAL CASES
Gastrointestinal Gutwrencher
Chris is an Intensivist and ECMO specialist at the Alfred ICU in Melbourne. He is also a Clinical Adjunct Associate Professor at Monash University. He is a co-founder of the Australia and New Zealand Clinician Educator Network (ANZCEN) and is the Lead for the ANZCEN Clinician Educator Incubator programme. He is on the Board of Directors for the Intensive Care Foundation and is a First Part Examiner for the College of Intensive Care Medicine. He is an internationally recognised Clinician Educator with a passion for helping clinicians learn and for improving the clinical performance of individuals and collectives.
After finishing his medical degree at the University of Auckland, he continued post-graduate training in New Zealand as well as Australia's Northern Territory, Perth and Melbourne. He has completed fellowship training in both intensive care medicine and emergency medicine, as well as post-graduate training in biochemistry, clinical toxicology, clinical epidemiology, and health professional education.
He is actively involved in in using translational simulation to improve patient care and the design of processes and systems at Alfred Health. He coordinates the Alfred ICU's education and simulation programmes and runs the unit's education website, INTENSIVE.  He created the 'Critically Ill Airway' course and teaches on numerous courses around the world. He is one of the founders of the FOAM movement (Free Open-Access Medical education) and is co-creator of litfl.com, the RAGE podcast, the Resuscitology course, and the SMACC conference.
His one great achievement is being the father of three amazing children.
On Twitter, he is @precordialthump.
| INTENSIVE | RAGE | Resuscitology | SMACC