Sodium Bicarbonate and Diabetic Ketoacidosis
OVERVIEW
The correction of the acidaemia in DKA is achieved by correcting the underlying pathophysiology with fluid replacement and insulin
The role of sodium bicarbonate (NaHCO3) as a therapy for diabetic ketoacidosis (DKA) is controversial
Different sources have different values for the cut off pH which requires treatment, and other sources advise against NaHCO3 use in DKA completely — there is no consensus
RATIONALE
Reasons proposed for use of sodium bicarbonate in DKA:
treatment of severe acidaemia, which causes catecholamine resistance and myocardial depression
treatment of severe hyperkalaemia
replacement of bicarbonate loss from Renal or GI tract — theoretical potential for giving HCO3- with renal wasting of HCO3- or GI loss if delta ratio is <1 (as is usual for DKA)
ketoacids lost in urine (hence delta ratio <1) cannot be converted into HCO3-
DISADVANTAGES
Side effects of sodium bicarbonate
Worsening of intracellular acidaemia
hypernatraemia (1mmol of Na+ for every 1mmol of HCO3-)
hyperosmolality (cause arterial vasodilation and hypotension)
volume overload
rebound or 'overshoot' alkalosis
hypokalaemia
ionised hypocalcaemia
impaired oxygen unloading due to left shift of the oxyhaemoglobin dissociation curve
removal of acidotic inhibition of glycolysis by increased activity of PFK
CSF acidosis
hypercapnia (CO2 readily passes intracellularly and worsens intracellular acidosis)
severe tissue necrosis if extravasation takes place
bicarbonate increases lactate production by: — increasing the activity of the rate limiting enzyme phosphofructokinase and removal of acidotic inhibition of glycolysis — shifts Hb-O2 dissociation curve, increased oxygen affinity of haemoglobin and thereby decreases oxygen delivery to tissues
EVIDENCE
A 2011 systematic review by Chua et al found no evidence supporting the use of NaHCO3 in DKA
High level evidence is lacking
No evidence for the use of HCO3- to treat acidaemia or improve cardiac contractility
Some evidence for the use of HCO3- in hyperkalaemia as a temporising measure, assuming underlying renal function is maintained
Evidence suggests that HCO3- is associated with worse outcome in paediatrics, in patients who presented sicker (lower PaCO2 and higher urea on presentation) — this may not be causative and paediatric patients can compensate for longer
CONCLUSION
Do not use NaHCO3 routinely in the management of DKA
Despite the lack of evidence many intensivists have a personal cut-off pH at which they consider giving HCO3- in severe acidemia due to DKA (typically < pH 6.9 to 7.1) as a 'last ditch' measure
References and Links
Journal articles
Chua HR, Schneider A, Bellomo R. Bicarbonate in diabetic ketoacidosis – a systematic review. Ann Intensive Care. 2011 Jul 6;1(1):23. doi: 10.1186/2110-5820-1-23. PMC3224469.
---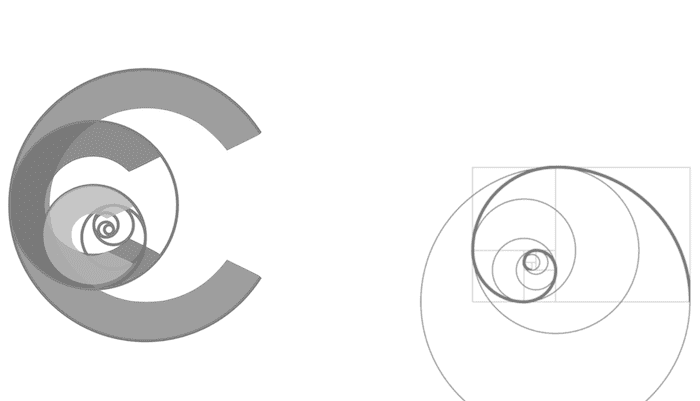 Chris is an Intensivist and ECMO specialist at the Alfred ICU in Melbourne. He is also a Clinical Adjunct Associate Professor at Monash University. He is a co-founder of the Australia and New Zealand Clinician Educator Network (ANZCEN) and is the Lead for the ANZCEN Clinician Educator Incubator programme. He is on the Board of Directors for the Intensive Care Foundation and is a First Part Examiner for the College of Intensive Care Medicine. He is an internationally recognised Clinician Educator with a passion for helping clinicians learn and for improving the clinical performance of individuals and collectives.
After finishing his medical degree at the University of Auckland, he continued post-graduate training in New Zealand as well as Australia's Northern Territory, Perth and Melbourne. He has completed fellowship training in both intensive care medicine and emergency medicine, as well as post-graduate training in biochemistry, clinical toxicology, clinical epidemiology, and health professional education.
He is actively involved in in using translational simulation to improve patient care and the design of processes and systems at Alfred Health. He coordinates the Alfred ICU's education and simulation programmes and runs the unit's education website, INTENSIVE.  He created the 'Critically Ill Airway' course and teaches on numerous courses around the world. He is one of the founders of the FOAM movement (Free Open-Access Medical education) and is co-creator of litfl.com, the RAGE podcast, the Resuscitology course, and the SMACC conference.
His one great achievement is being the father of three amazing children.
On Twitter, he is @precordialthump.
| INTENSIVE | RAGE | Resuscitology | SMACC