We are but warriors for the working day.

Henry V; Act 4: Scene 3
Ever started a night shift in the emergency department and felt like you were a hapless conscript at Agincourt on St. Crispin's day, about to be run down by an army of charging knights?
Have you seen fear and powerlessness in the eyes of your colleagues, overwhelmed by the carnage around them and the disarray that surrounds them?
If only you had the words to invigorate your team and urge them to battle on…
St. Crispin's Day speech from William Shakespeare's Henry V
WESTMORELAND.

O that we now had here
But one ten thousand of those men in England
That do no work to-day!

KING.

What's he that wishes so?
My cousin Westmoreland? No, my fair cousin.
If we are mark'd to die, we are enough
To do our country loss; and if to live,
The fewer men, the greater share of honour.
God's will! I pray thee, wish not one man more.
By Jove, I am not covetous for gold,
Nor care I who doth feed upon my cost;
It yearns me not if men my garments wear;
Such outward things dwell not in my desires;
But if it be a sin to covet honour,
I am the most offending soul alive.
No, faith, my coz, wish not a man from England.
God's peace! I would not lose so great an honour
As one man more, methinks, would share from me
For the best hope I have. O, do not wish one more!
Rather proclaim it, Westmoreland, through my host,
That he which hath no stomach to this fight,
Let him depart. His passport shall be made,
And crowns for convoy put into his purse.
We would not die in that man's company
That fears his fellowship to die with us.
This day is call'd the feast of Crispian.
He that outlives this day, and comes safe home,
Will stand a tip-toe when this day is named,
And rouse him at the name of Crispian.
He that shall live this day, and see old age,
Will yearly on the vigil feast his neighbours,
And say, "To-morrow is Saint Crispian."
Then will he strip his sleeve and show his scars,
And say, "These wounds I had on Crispian's day."
Old men forget; yet all shall be forgot,
But he'll remember with advantages
What feats he did that day. Then shall our names,
Familiar in his mouth as household words,
Harry the King, Bedford, and Exeter,
Warwick and Talbot, Salisbury and Gloucester,
Be in their flowing cups freshly rememb'red.
This story shall the good man teach his son;
And Crispin, Crispian shall ne'er go by,
From this day to the ending of the world,
But we in it shall be remembered,
We few, we happy few, we band of brothers.
For he to-day that sheds his blood with me
Shall be my brother; be he ne'er so vile,
This day shall gentle his condition;
And gentlemen in England now a-bed
Shall think themselves accurs'd they were not here,
And hold their manhoods cheap whiles any speaks
That fought with us upon Saint Crispin's day.

Henry V; Act 4: Scene 3
So remember, when you're feeling overwhelmed, 'the fewer men, the greater share of honour'…!
By the way, at least two famous battles have been fought on St. Crispin's day – Agincourt in 1415 and The battle of Balaklava in 1854. As the latter is famous for 'The Charge of Light Brigade', I suggest not mentioning it when trying to motivate a team…
The Charge of the Light Brigade
Half a league, half a league,
Half a league onward,
All in the valley of Death
Rode the six hundred.
"Forward the Light Brigade!
Charge for the guns!" he said.
Into the valley of Death
Rode the six hundred.

Forward, the Light Brigade!"
Was there a man dismay'd?
Not tho' the soldier knew
Some one had blunder'd.
Theirs not to make reply,
Theirs not to reason why,
Theirs but to do and die.
Into the valley of Death
Rode the six hundred.

Cannon to right of them,
Cannon to left of them,
Cannon in front of them
Volley'd and thunder'd;
Storm'd at with shot and shell,
Boldly they rode and well,
Into the jaws of Death,
Into the mouth of hell
Rode the six hundred.

Flash'd all their sabres bare,
Flash'd as they turn'd in air
Sabring the gunners there,
Charging an army, while
All the world wonder'd.
Plunged in the battery-smoke
Right thro' the line they broke;
Cossack and Russian
Reel'd from the sabre-stroke
Shatter'd and sunder'd.
Then they rode back, but not,
Not the six hundred.

Cannon to right of them,
Cannon to left of them,
Cannon behind them
Volley'd and thunder'd;
Storm'd at with shot and shell,
While horse and hero fell,
They that had fought so well
Came thro' the jaws of Death,
Back from the mouth of hell,
All that was left of them,
Left of six hundred.

When can their glory fade?
O the wild charge they made!
All the world wonder'd.
Honor the charge they made!
Honor the Light Brigade,
Noble six hundred!

Lord Alfred Tennyson
---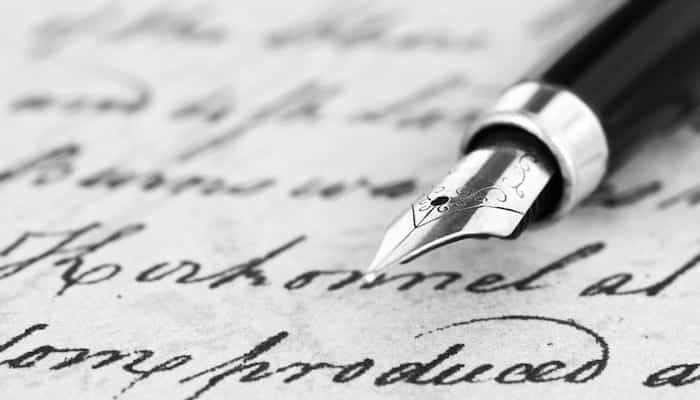 Chris is an Intensivist and ECMO specialist at the Alfred ICU in Melbourne. He is also a Clinical Adjunct Associate Professor at Monash University. He is a co-founder of the Australia and New Zealand Clinician Educator Network (ANZCEN) and is the Lead for the ANZCEN Clinician Educator Incubator programme. He is on the Board of Directors for the Intensive Care Foundation and is a First Part Examiner for the College of Intensive Care Medicine. He is an internationally recognised Clinician Educator with a passion for helping clinicians learn and for improving the clinical performance of individuals and collectives.
After finishing his medical degree at the University of Auckland, he continued post-graduate training in New Zealand as well as Australia's Northern Territory, Perth and Melbourne. He has completed fellowship training in both intensive care medicine and emergency medicine, as well as post-graduate training in biochemistry, clinical toxicology, clinical epidemiology, and health professional education.
He is actively involved in in using translational simulation to improve patient care and the design of processes and systems at Alfred Health. He coordinates the Alfred ICU's education and simulation programmes and runs the unit's education website, INTENSIVE.  He created the 'Critically Ill Airway' course and teaches on numerous courses around the world. He is one of the founders of the FOAM movement (Free Open-Access Medical education) and is co-creator of litfl.com, the RAGE podcast, the Resuscitology course, and the SMACC conference.
His one great achievement is being the father of three amazing children.
On Twitter, he is @precordialthump.
| INTENSIVE | RAGE | Resuscitology | SMACC