Back in RAGE Session Two we discussed 'Thrombolysis for Submassive Pulmonary Embolus'. This was actually just before the PEITHO trial was published, though we were able to anticipate many of the findings thanks to the wonders of the web.
A great follow up to our discussion is EMCrit Podcast 128 – Pulmonary Embolism Treatment Options and the PEAC Team with Oren Friedman. This discussion reiterates many of the conclusions the RAGE team came to, with additional discussions about catheter-directed thrombolysis and reduced dose thrombolysis.
Meanwhile, the NEJM has just published correspondence in response to the PEITHO trial -it includes a comment about half-dose thrombolysis by Rory Spiegel, myself and Ryan Radecki.
References
---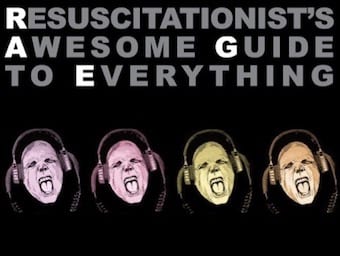 Thanks again for listening to the RAGE!
---