Trauma Literature Summaries
OVERVIEW
Tranexamic acid (TXA) for traumatic haemorrhage
Steroids for acute spinal injury
TRANEXAMIC ACID FOR TRAUMATIC HAEMORRHAGE
CRASH-2 Trial Collabaorators (2010) "Effects of tranexamic acid on death, vascular occlusive events, and blood transfusion in trauma patients with significant haemorrhage (CRASH-2): a randomised, placebo-controlled trial" Lancet 276:23-32
DB MCRCT (274 hospitals, 40 countries)
n = 20,211 adults within 8 hours of injury (blunt and penetrating) at risk of severe hemorrhage or in hemorrhagic shock
Intervention: tranexamic acid 1g over 10 min then 1g over 8h IV
Control: placebo
Primary outcome: all cause mortality within 4 weeks of injury (bleeding, vascular occlusion – MI, CVA, PE, MOF, HI, other)
secondary outcomes: vascular occlusive events (MI, CVA, PE, DVT), surgical intervention (neurosurgery, thoracic, abdominal, pelvic), receipt of blood transfusion, units of blood products transfused, degree of dependency, FVIIa use and GI bleeding
Results:
-> all cause mortality reduced in the TXA2 group
-> decreased mortality due to bleeding (RR 0.85) (which was 35% of deaths)
-> trend toward more vascular occlusive events in placebo group
-> no difference in transfusion and need for surgery
-> trend towards early treatment being more effective
-> NNT 65, ARR 1.5%, RR 0.91
Commentary and criticisms:
— TXA2 group got more FVIIa
— most benefit appeared to be in the severe shock group
— many of the centers were in developing countries
CRASH 2 a priori subgroup analysis 2011
benefit for tranexamic acid was greater if given early
NNT 125 (RR 0.68) for death from bleeding if given within 1 hour
benefit up to 3 hours post-injury
causes harm if given later than 3 hours
MATTERS study
retrospective observational study (i.e. low quality evidence)
benefit found for tranexamic acid in the military setting (Camp Bastion, Afghanistan)
included patients who required transfusion and were given tranexamic acid
decreased amount of transfused PRBCs needed if tranexamic acid given
MATTERS 2 study
retrospective observational study (i.e. low quality evidence)
military setting (Camp Bastion, Afghanistan)
synergistic decrease in mortality with tranexamic acid and cryoprecipitate
mortality was 14.4% for TXA + cryo vs 28.8% if neither used
despite higher ISS scores (severity of injury) in the intervention group
STEROIDS FOR ACUTE SPINAL INJURY
12/8/10
Bracken MB, Shepard MJ, Collins WF, et al: A randomized, controlled trial of methylprednisolone or naloxone in the treatment of acute spinal-cord injury. Results of the Second National Acute Spinal Cord Injury Study. (NASCIS2) N Engl J Med 1990; 322:1405-1411.
DB MC RCT
n = 487
methylprednisolone (30 mg/kg IV bolus then 5.4 mg/kg/h for 23 hours) vs naloxone vs placebo
primary outcome of change in motor and sensory scores at 1 year showed no difference
post hoc subgroup analysis suggested high dose methylprednisolone within 8 hours of injury was beneficial
-> mild improvement in motor and sensory scores @ 6 months and 1 year
commentary and criticisms
— this followed up NASCIS 1 which compared high dose and low dose methylprednisolone (no placebo)
— this study lead to steroid use being considered standard of care, despite the negative primary outcome
— posthoc subgroup analyses should be considered hypothesis forming at best (data dredging at worst)
Miller SM: Methylprednisolone in acute spinal cord injury: A tarnished standard. J Neurosurg Anesthesiol 2008; 20:140-142.
George ER, Scholten PJ, Buechler CM: Failure of methylprednisolone to improve the outcome of spinal cord injury. Am Surg 1995; 61:659-663.
Pointillart V, Petitjean ME, Wiart L: Pharmacotherapy of spinal cord injury during the acute phase. Spinal Cord 2000; 38:71-76.
-> criticisms of NASCIS: study design flawed, statistical analysis flawed, conflicting evidence
---
Bracken MB: Steroids for acute spinal cord injury. Cochrane Database Syst Rev 2002.CD001046
-> supports use of methylprednisolone
-> written by the author of the NASCIS papers!!!
---
Tsutsumi S, Ueta T, Shiba K, et al: Effects of the Second National Acute Spinal Cord Injury Study of high-dose methylprednisolone therapy on acute cervical spinal cord injury results in spinal injuries center. Spine 2006; 31:2992-2996.
-> supports use of methylprednisolone
---
Leypold BG, Flanders AE, Schwartz ED, et al: The impact of methylprednisolone on lesion severity following spinal cord injury. Spine 2007; 32:373-378. [PMID 17268271]
-> patients who had methylprednisolone had significantly less intramedullary haemorrhage than those who were no treated.
---
Eck JC, Nachtigall D, Humphreys SC, et al: Questionnaire survey of spine surgeons on the use of methylprednisolone for acute spinal cord injury. Spine 2006; 31:E250-253. [PMID 16641765]
N = 305 spine surgeons
-> 90% would initiate methylprednisolone especially within the 8 hour window
-> reasons given: institutional protocol, medicolegal reasons
-> only 24% used steroids because of a belief in improved outcomes!
Bracken (1997) NASCIS 3– early steroids in spinal injury for longer than NASCIS 2 – JAMA
methylprednisome started within 8 hours of spinal injury and given for 48 hours, compared to tirilazid
-> primary outcome showed no difference
-> some improvement in motor score and functional outcome
-> increased sepsis and pneumonia seen
again, benefit only on post-hoc subgroup analysis
not placebo controlled (steroid use was considered 'proven' prior to this study
Summary of evidence for steroids for spinal cord injury
there is no concrete evidence that methylprednisolone has a useful role in neurological protection in early spinal cord injury
the NASCIS studies are fatally flawed
adverse effects include increased sepsis and hyperglycemia
steroid use could be considered on a case-by-case basis, but situations where the risk-benefit balance favours administration would be rare
---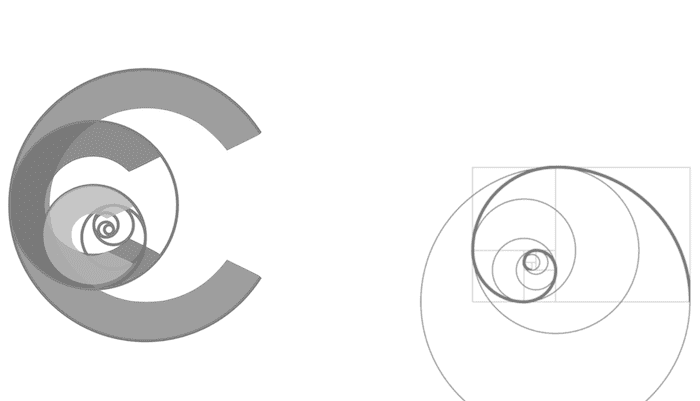 Chris is an Intensivist and ECMO specialist at the Alfred ICU in Melbourne. He is also a Clinical Adjunct Associate Professor at Monash University. He is a co-founder of the Australia and New Zealand Clinician Educator Network (ANZCEN) and is the Lead for the ANZCEN Clinician Educator Incubator programme. He is on the Board of Directors for the Intensive Care Foundation and is a First Part Examiner for the College of Intensive Care Medicine. He is an internationally recognised Clinician Educator with a passion for helping clinicians learn and for improving the clinical performance of individuals and collectives.
After finishing his medical degree at the University of Auckland, he continued post-graduate training in New Zealand as well as Australia's Northern Territory, Perth and Melbourne. He has completed fellowship training in both intensive care medicine and emergency medicine, as well as post-graduate training in biochemistry, clinical toxicology, clinical epidemiology, and health professional education.
He is actively involved in in using translational simulation to improve patient care and the design of processes and systems at Alfred Health. He coordinates the Alfred ICU's education and simulation programmes and runs the unit's education website, INTENSIVE.  He created the 'Critically Ill Airway' course and teaches on numerous courses around the world. He is one of the founders of the FOAM movement (Free Open-Access Medical education) and is co-creator of litfl.com, the RAGE podcast, the Resuscitology course, and the SMACC conference.
His one great achievement is being the father of three amazing children.
On Twitter, he is @precordialthump.
| INTENSIVE | RAGE | Resuscitology | SMACC