Troubleshooting PAC measurement
OVERVIEW
Pulmonary artery catheter measurement problems include:
dampened waveform
overdamping
underdamping
erratic waveform with highly variable pressures
spontaneous wedge
unable to obtain wedge
overwedging
absent waveform
PROBLEMS AND TROUBLE-SHOOTING
1
2
3
Problem
Possible Causes
Troubleshooting
Dampened Waveform

Incorrect scale selected on monitor

Incorrect referencing

Air in the system

Spontaneous wedging of catheter

Check the monitor to ensure 

the correct scale is in use

Check referencing

Check pressure in bag

Check for loose connections

Remove air bubbles

Flush system

see below-Spontaneous Wedge

Overdamping


Diminished systolic peak,

loss of dicrotic notch, rounder wave forms

Compliant tubing

Large air bubbles

Clots/blood in system

Loose connections

Kinked catheter or catheter 

tip against vessel wall

Check tubing-right tubing, no air, no clots, no blood

Check for loose connections

Flush tubing

Perform square wave test

Collaborate with physician as
needed to reposition/remove
catheter as indicated

Underdamping


Falsely high systolic peak,

falsely low diastolic value, artifact

Pressure tubing is too long

Too many components
(i.e., stopcocks)

Small air bubbles

Defective transducer

Ensure that the correct tubing is in use - shorten if necessary

Ensure that there are no tubing extensions added

Remove extra components

Remove air bubbles

Change transducer

Erratic Waveform
with Highly Variable
Pressures

Catheter whip/catheter fling is being caused by excessive movement of the catheter tip within the vessel

The catheter will probably have to be re-positioned to a less turbulent area of the vessel

Spontaneous Wedge

Catheter is advanced too far or is too flexible

Do not flush catheter

Assess for other causes of

dampened waveform-see above

Reposition or ask the patient 

to cough

Catheter will require repositioning -pull back slowly until PA waveform appears (if allowed by institution P&P)

Notify physician of need to 

reposition catheter

Unable to Obtain Wedge

Air returns to syringe - catheter is probably not advanced far enough

into the PA

Air does not return to syringe - balloon is probably ruptured

Catheter will require repositioning as permitted by institution P&P

Notify physician of need to

reposition catheter

Notify physician of need to remove catheter

Overwedging

Excessive air volume is injected

into the balloon


Catheter is advanced too far

Observe waveform on monitor

while injecting air

- stop injecting

as soon as the waveform dampens

Allow passive deflation of balloon

Catheter will require repositioning

- pull back slowly until PA wave-form appears (if allowed by institution P&P)

Notify physician of need to reposition catheter

Absent Waveform

Disconnect of monitoring system

Incorrect scale in use

Loose or cracked transducer dome

or air in dome

Defective transducer

Inadequate pressure in pressure bag

Check for kinks in the system

Catheter tip or lumen totally occluded

Check connections

Set correct scale on monitor

Change transducer

Adjust pressure to 300 mm Hg

Remove kinks

Slowly aspirate to check for blood

return - if no blood return, notify physician of need to remove catheter
---
References and Links
Bootsma, I.T., Boerma, E.C., de Lange, F. et al. The contemporary pulmonary artery catheter. Part 1: placement and waveform analysis. J Clin Monit Comput 36, 5–15 (2022). https://doi.org/10.1007/s10877-021-00662-8
---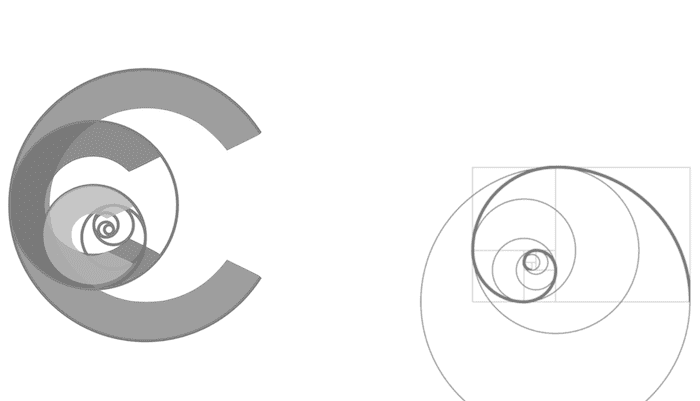 Chris is an Intensivist and ECMO specialist at the Alfred ICU in Melbourne. He is also a Clinical Adjunct Associate Professor at Monash University. He is a co-founder of the Australia and New Zealand Clinician Educator Network (ANZCEN) and is the Lead for the ANZCEN Clinician Educator Incubator programme. He is on the Board of Directors for the Intensive Care Foundation and is a First Part Examiner for the College of Intensive Care Medicine. He is an internationally recognised Clinician Educator with a passion for helping clinicians learn and for improving the clinical performance of individuals and collectives.
After finishing his medical degree at the University of Auckland, he continued post-graduate training in New Zealand as well as Australia's Northern Territory, Perth and Melbourne. He has completed fellowship training in both intensive care medicine and emergency medicine, as well as post-graduate training in biochemistry, clinical toxicology, clinical epidemiology, and health professional education.
He is actively involved in in using translational simulation to improve patient care and the design of processes and systems at Alfred Health. He coordinates the Alfred ICU's education and simulation programmes and runs the unit's education website, INTENSIVE.  He created the 'Critically Ill Airway' course and teaches on numerous courses around the world. He is one of the founders of the FOAM movement (Free Open-Access Medical education) and is co-creator of litfl.com, the RAGE podcast, the Resuscitology course, and the SMACC conference.
His one great achievement is being the father of three amazing children.
On Twitter, he is @precordialthump.
| INTENSIVE | RAGE | Resuscitology | SMACC