Venous thromboembolism (VTE) Prophylaxis
OVERVIEW
Venous thromboembolism (VTE) may contribute to up to 12% of deaths in ICU and is the No.1 preventable cause of hospital death
asymptomatic events range from 10-80% in various medical and surgical groups
silent DVT is present in 5-10% of ICU patients despite thromboprophylaxis
importance of asymptomatic DVT uncertain -> if seen on Doppler then significantly higher chance of embolism
even small PEs may be tolerated poorly by the critically unwell
ICU doctors often have a skewed perception of the risk of bleeding in ICU patients, predisposing them to avoiding anticoagulation
RISK FACTORS
SLOMM-COM-Throm! = essentially all ICU patients
Major (relative risk 5-20) – SLOMMM
Surgery and trauma – major abdominal/pelvic, hip/knee replacements, TBI
Lower limb problems – fractures, varicose veins
Obstetrics – late pregnancy, C-section, puerperium
Malignancy – abdominal/pelvic, advanced/metastatic
Mobility – hospitalization, institutional care
Miscellaneous – previous VTE
Minor (relative risk 2-4) – COM
Cardiovascular – congenital heart disease, CHF, HTN, superficial venous thrombosis, CVL
Oestrogens – OCP, HRT
Miscellaneous – COPD, neurological disability, occult malignancy, thrombotic disorder, long distance travel, obesity, other (IBD, nephrotic syndrome, dialysis, myeloproliferative disorders, paroxysmal nocturnal haemoglobinuria, Bechet's disease)
Thrombophillias
Factor V Leiden mutation
Prothombin gene mutation (G20210A)
hyperhomocysteinemia
Antiphospholipid antibody syndrome (lupus anti-coagulant & anti-cardiolipin antibodies)
Deficiency of antithrombin III, protein C or protein S
High concentrations of factor VIII or XI
Increased lipoprotein (a)
-> test in those < 50y with recurrent or a strong FHx
MANAGEMENT
many different strategies
risk should be considered
reviews and recommendations are widely published -> data quality is low
good placebo controlled RCT's are rare
Non-pharmacological
TED stockings (simple, widespread use, effective for low risk patients but less so than pharmacological methods)
hydration (physiological basis only)
intermittent pneumatic compression (recommended but limited evidence, useful where anticoagulation contraindicated)
passive mobilisation (not well studied)
early mobilisation (not well studied)
minimisation of intraoperative duration
optimal cardiac output
clinical and imaging surveillance
elective insertion of an IVC filter (procedure risks, increase risk of DVT even if anticoagulated, only removed from 20% of patients, only recommended in high risk patients)
Pharmacological
regional anaesthesia (low quality data)
adequate analgesia
aspirin 100-300mg OD
heparin 5000IU SC BD
enoxaparin 40mg or 0.5 mg/kg SC OD (20mg OD if has renal impairment, similar or better than heparin, with less thrombocytopaenia, only slight increase in bleeding)
IV heparin titrated to an APTT of 60-80 seconds
pentasaccharides (new, showing promise)
hirudin (new, showing promise)
dextran (old, not used)
warfarin (less frequently used)
fondaparinux (2.5mg od, better than LMWH in meta-analysis of post-orthopedic surgery patients, no HITS)
other controversies include cost-benefit and side-effect profiles
CONTRA-INDICATIONS
Pharmacological
active bleeding objectively confirmed
suspected active bleeding without objective confirmation (e.g. falling Hb)
Minor bleeding is not a contra-indication
Mechanical
bilateral leg trauma
skin, muscle or bone grafting to lower limbs
major lower limb surgery
lower limb ischemia or peripheral vascular disease
not tolerated by patient
Theoretical risk of dislodging a DVT that is already present with delayed application of IPCs
-> if >24h without VTE prophylaxis perform lower limb ultrasound prior to starting IPCs
SPECIAL SITUATIONS
Trauma
GCS/IPC if active bleeding or solid organ injury (48h)
if CI then IVC filter if 2 of:
(1) spinal injury,
(2) pelvic injury,
(3) multiple lower limb long bone fractures
Ocular trauma
discuss with opthalmologist
TBI
no haemorrhage, repeat CTH
-> LMWH at 24-48h
petechiae, repeat CTH
-> LMWH at 48-72h
significant haemorrhage, repeat CTH
-> LMWH at day 7
spinal cord injury
discuss with spinal surgeon
stroke
ischaemic: LMWH in most situations
intracerebral haemorrhage: GCS/IPC for 3-4 days then LMWH
EVIDENCE
DVT rate in ICU with prophylaxis = 5-10%
LMWH as good as SC heparin BD
PROTECT trial 2011
MCRCT
~4000 patients
 LMWH dalteparin vs unfractionated heparin
primary outcome: proximal leg DVT incidence
no statistically significant difference between the two modalities BUT significantly less PEs with dalteparin (? wrong primary outcome choice)
which called into question what we should be using as our main outcome measure for VTE.
no difference in  complications (bleeding, HIT)
AN APPROACH
routinely used non-pharmacological techniques (GCS, IPCs, hydration, mobilise)
LMWH 40mg SC or 20mg SC in renal failure (once daily dosing, heparin not superior, bleeding not an issue, cheap, does not accumulate at prophylactic doses in ESRF, possible trend to decreased PE in the PROTECT trial)
review daily
---
References and Links
Journal articles
Geerts WH, Pineo GF, Heit JA, Bergqvist D, Lassen MR, Colwell CW, Ray JG. Prevention of venous thromboembolism: the Seventh ACCP Conference on Antithrombotic and Thrombolytic Therapy. Chest. 2004 Sep;126(3 Suppl):338S-400S. PMID: 15383478.
PROTECT Investigators for the Canadian Critical Care Trials Group and the Australian and New Zealand Intensive Care Society Clinical Trials Group. Dalteparin versus unfractionated heparin in critically ill patients. N Engl J Med. 2011 Apr 7;364(14):1305-14. PMID: 21417952.
Sachdeva A, Dalton M, Amaragiri SV, Lees T. Elastic compression stockings for prevention of deep vein thrombosis. Cochrane Database Syst Rev. 2010 Jul 7;(7):CD001484. doi: 10.1002/14651858.CD001484.pub2. Review. PubMed PMID: 20614425.
FOAM and web resources
---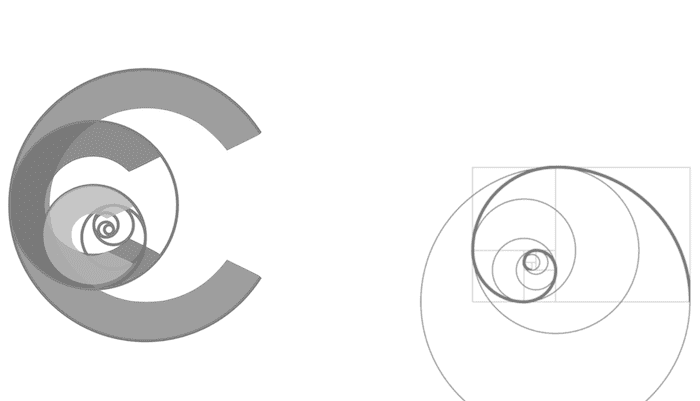 Chris is an Intensivist and ECMO specialist at the Alfred ICU in Melbourne. He is also a Clinical Adjunct Associate Professor at Monash University. He is a co-founder of the Australia and New Zealand Clinician Educator Network (ANZCEN) and is the Lead for the ANZCEN Clinician Educator Incubator programme. He is on the Board of Directors for the Intensive Care Foundation and is a First Part Examiner for the College of Intensive Care Medicine. He is an internationally recognised Clinician Educator with a passion for helping clinicians learn and for improving the clinical performance of individuals and collectives.
After finishing his medical degree at the University of Auckland, he continued post-graduate training in New Zealand as well as Australia's Northern Territory, Perth and Melbourne. He has completed fellowship training in both intensive care medicine and emergency medicine, as well as post-graduate training in biochemistry, clinical toxicology, clinical epidemiology, and health professional education.
He is actively involved in in using translational simulation to improve patient care and the design of processes and systems at Alfred Health. He coordinates the Alfred ICU's education and simulation programmes and runs the unit's education website, INTENSIVE.  He created the 'Critically Ill Airway' course and teaches on numerous courses around the world. He is one of the founders of the FOAM movement (Free Open-Access Medical education) and is co-creator of litfl.com, the RAGE podcast, the Resuscitology course, and the SMACC conference.
His one great achievement is being the father of three amazing children.
On Twitter, he is @precordialthump.
| INTENSIVE | RAGE | Resuscitology | SMACC