Re-evaluating your super can impact the climate emergency with Dan Goucher
Re-evaluating your superannuation can impact the climate emergency.
Why? …because most people are invested in the companies that are responsible for climate destruction.
The broader Superannuation system is currently worth about $3 trillion.
By 2038, it is projected to be worth $10 trillion.
With that size comes immense power.
Have you ever thought to engage with your super fund and ask, "what are you doing about the climate crisis?"
It's one small step towards influencing massive change.
When it comes to healthcare professionals, we are committed to a better world, but this needs to include our actions outside of the hospital.
As healthcare providers, we don't want to support the Tobacco industry, we wouldn't want to invest in Asbestos and equally, we shouldn't be letting our super finance the fossil fuel industry.
It is confronting to think that we may be profiting from our super being invested in companies that are huge carbon polluters.
We cannot stand idle and be indifferent, we must take action. Re-evaluating your super can impact the climate emergency.
Stay tuned and watch or listen for more…
---
The Presentation
The Podcast
---
The Speaker
Dan Gocher is the Director of Climate & Environment at the Australasian Centre for Corporate Responsibility – ACCR.
Dan spent fifteen years in investment banking and asset management. More recently, he was the asset management campaigner at the environmental NGO Market Forces. Dan is an expert in corporate lobbying, climate risk disclosure, and engagement and proxy voting. He holds a Bachelor of Commerce from the University of Sydney.
---
Coda EARTH 2021
---
The Coda Community
Coda is a community tackling the most urgent healthcare challenges, that need action, now. Join the Coda community or online at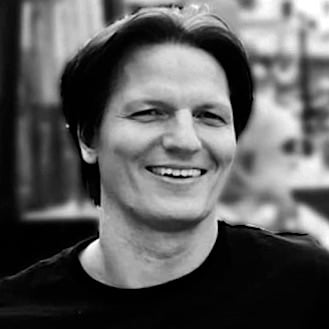 Oliver Flower, staff specialist in Intensive Care Medicine at Royal North Shore Hospital, Sydney | NeuroResus |