aka Postcards from the Edge 007c
Nick Bottom: I'll speak in a monstrous little voice.


Act 1, Scene ii. A Midsummer Night's Dream. William Shakespeare (~1596).
One day, as a trainee doctor working in rural Zambia, I walked through the gates of the hospital to be greeted by what seemed to be the "eeyore-ing" of a demonic donkey. My eyes and ears scanned the courtyard and corridors but could not locate the source of this bizarre noise. After a brief pause I resumed my brisk walk to the male medical ward. As the ward round started, the source of the noise arrived and found me.
Mr D was a young-and-healthy-looking man in his twenties. His presenting complaint was intractable 'hiccups' that had tormented him (and everyone else within earshot) for over two months. The hiccups were violently loud, rapidly repetitive, and associated with a great deal of belching and tic-like facial movements. Interestingly, the hiccups subsided whenever Mr D had food in his mouth and when he slept at night. An obsessive clinical examination yielded no other findings of note. A psychogenic cause was suspected.
I learned from Mr D that he had been cursed by a local village woman. I also learned that the purpose of the curse was to prevent him from working on his father's farm, and to ruin his marriage prospects. It was clearly working. With the help of the nurses I tried to reassure Mr D that there was nothing physically wrong with him and that the curse would only be effective as long as he believed in it's power over him. Unfortunately, his conviction in the power of the curse was strong, and thus the curse was powerful. Mr D did concede, however, that the curse would wear off eventually. For his (and everyone else's) benefit we tried to convince him that that time would come sooner rather than later. Mr D even agreed to a trial of chlorpromazine to control the hiccups, but the drug simply didn't work.
In the end we resorted to encouraging our patient to keep working despite the hiccups and even to try walking around with food in his mouth. He was discharged soon after, donkey-like hiccups and all. I was left to reflect on my therapeutic impotence in silence. I still wonder what happened to Mr D.
Faith in the gods or the saints cures one, faith in little pills another, hypnotic suggestion a third, faith in a plain common doctor a fourth.

William Osler 'Medicine in the nineteenth century.' In: Aequanimitas
Puck: Lord, what fools these mortals be!

Act 3, Scene ii. A Midsummer Night's Dream. William Shakespeare (~1596).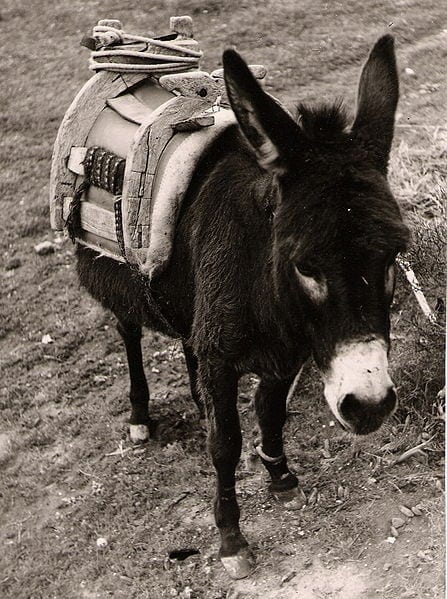 LITFL Zambia related notes

---