Questions
17. 1 For each of the microbes listed below; list the most appropriate antibiotic(s) of choice for treatment of infection resulting from these organism.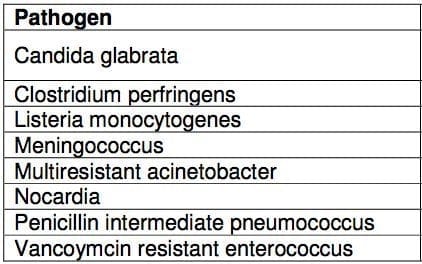 17.2 List the most likely pathogens which may be encountered in patients admitted with severe sepsis in the following clinical circumstances.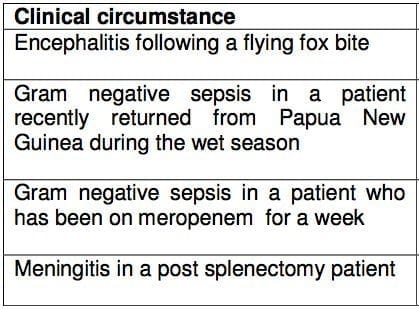 17.3 List the factors which result in failure in resolution of sepsis despite antibiotic therapy.
---
Answers
Answer and interpretation

For each of the microbes listed below; list the most appropriate antibiotic(s) of choice for treatment of infection resulting from these organism.

List the most likely pathogens which may be encountered in patients admitted with severe sepsis in the following clinical circumstances.

List the factors which result in failure in resolution of sepsis despite antibiotic therapy.

wrong antibiotic choice
delayed administration of antibiotics
Inadequate source control
inadequate antimicrobial blood levels
inadequate penetration of the antimicrobial to the target site,
antimicrobial neutralization or antagonism,
superinfection or unsuspected secondary bacterial infection,
nonbacterial infection, and
noninfectious source of illness
---