Comms Lab: Before you call
Comms Lab: Episode 38
Mastering the Phone Referral: 5 Things You Must Understand BEFORE You Call
As clinicians, we engage in negotiation every day – with our patients and with our colleagues.
Phone referrals, Consults, Admission Handoffs – whatever you want to call them – are one of the biggest communication challenges in medicine.
In this video, I discuss what I think are the 5 key things you need to understand before you pick up the phone to call that inpatient doctor.
Got feedback for me? Great! I'm always trying to make my videos better and more relevant. Let me know what you think in the comments section, or anonymously via jotform
---
0:00 – The 5 Things…
0:48 – 1. The Patient
2:25 – 2. The Timing
3:18 – 3. The System
4:28 – 4. The Recipient
5:27 – 5. The Importance of Trust
---
---
References
Further reading
Chan T, Orlich D, Kulasegaram K, Sherbino J. Understanding communication between emergency and consulting physicians: a qualitative study that describes and defines the essential elements of the emergency department consultation-referral process for the junior learner. CJEM. 2013 Jan;15(1):42-51. [PIQUED]
Chan T, Sabir K, Sanhan S, Sherbino J. Understanding the impact of residents' interpersonal relationships during emergency department referrals and consultations. J Grad Med Educ. 2013 Dec;5(4):576-81.
Kessler C, Scott NL, Siedsma M, Jordan J, Beach C, Coletti CM. Interunit handoffs of patients and transfers of information: a survey of current practices. Ann Emerg Med. 2014 Oct;64(4):343-349.e5
Lawrence S, Spencer LM, Sinnott M, Eley R. It Takes Two to Tango: Improving Patient Referrals from the Emergency Department to Inpatient Clinicians. Ochsner J. 2015 Summer;15(2):149-53
More from the Comms Lab
---
---
Comms Lab
A path to highly effective communication skills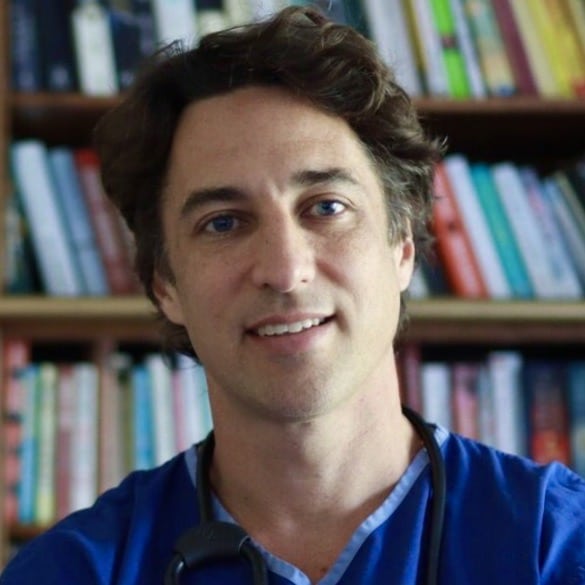 Hayden is an emergency physician at University Hospital Geelong and a senior lecturer at Deakin University, Geelong. He is somewhat obsessed with the science and art of effective communication, and in particular: difficult conversations. He believes that we can all get better at having difficult conversations, and that the process of learning to do so can be seriously fun.
Hayden is also an avid but terrible surfer, ad hoc gardener, and dad to two awesome kids.