A 60yo male presents with one days of epigastric and periumbilical pain and a single episode of vomiting.
Past medical history includes type 2 diabetes and a mitral valve replacement, currently on warfarin
On arrival his vital signs are: SBP 105, HR 90, T 38.3, RR 18, Sats 96% RA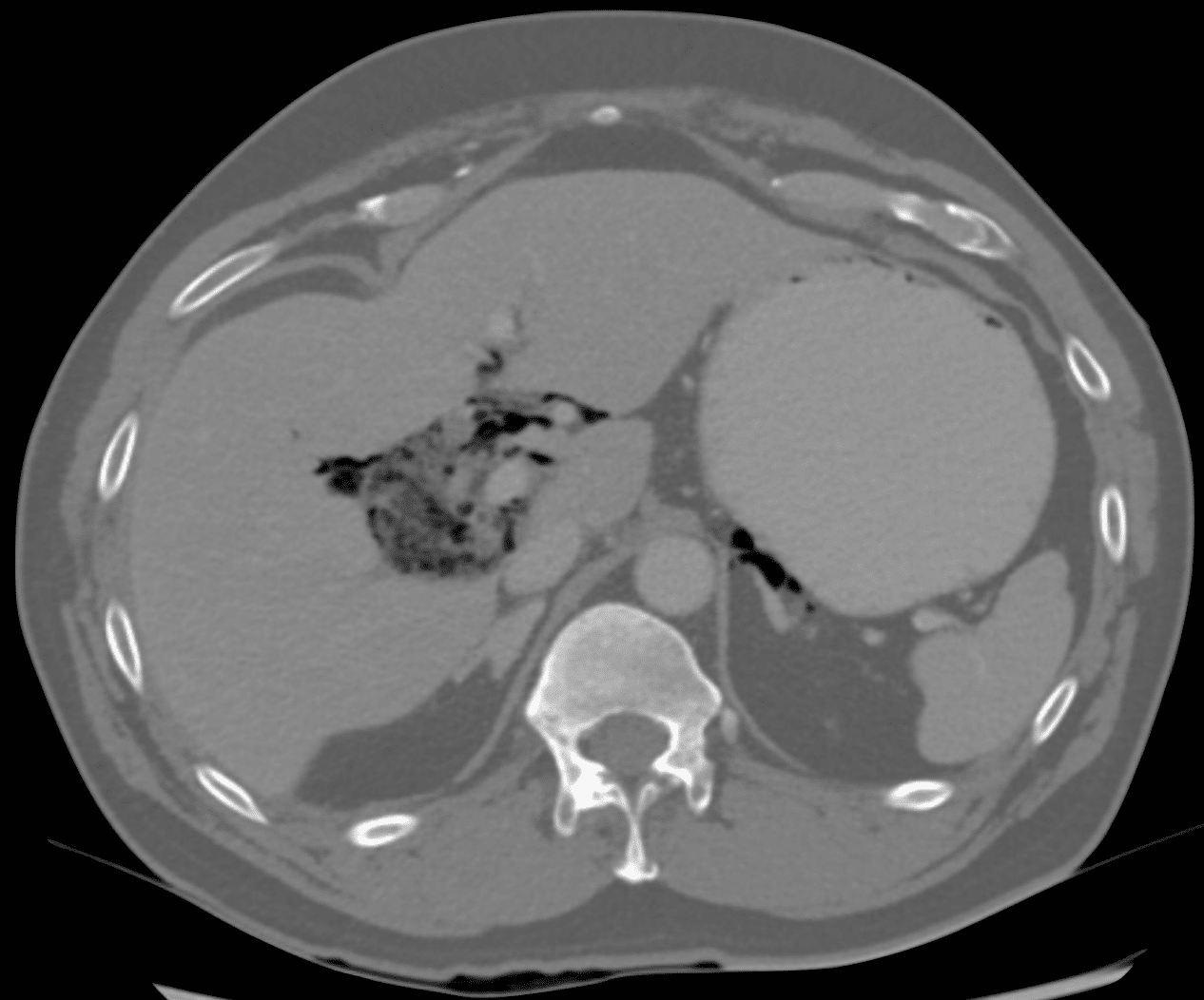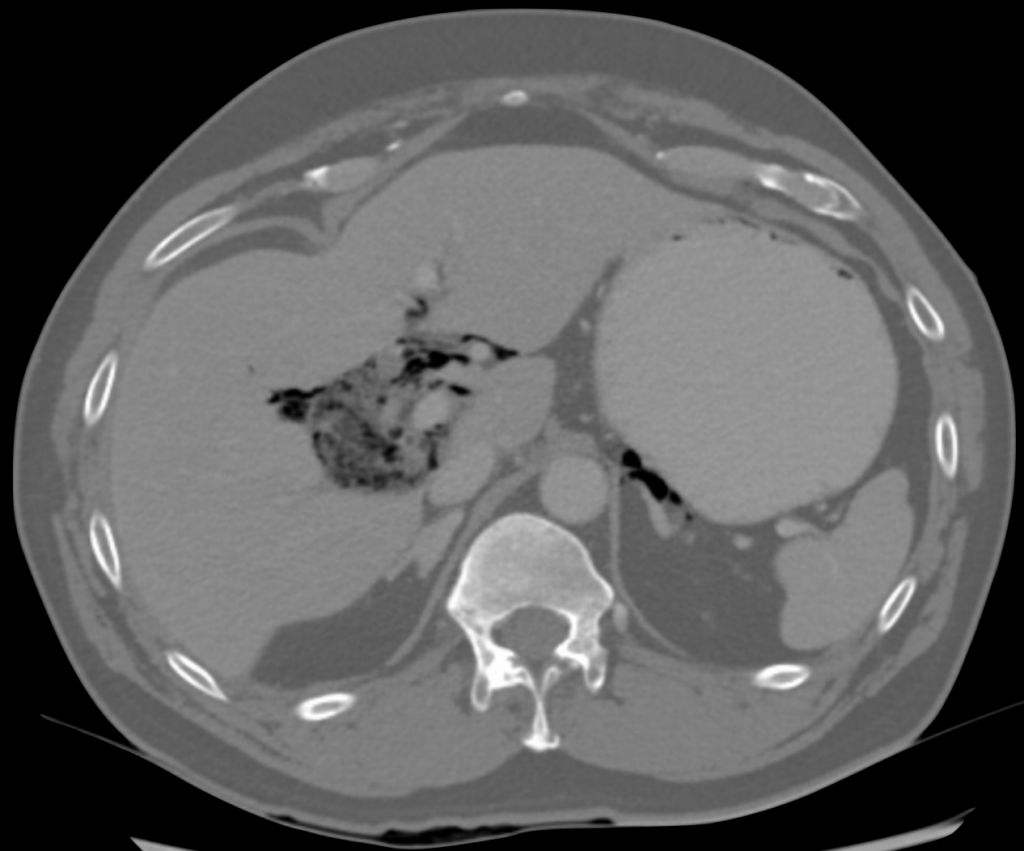 ---
Describe and interpret the CT scan
CT INTERPRETATION

The gallbladder is distended with a small amount of local fat stranding.

There is gas within the gallbladder as well as within the gallbladder wall.

There is also pneumoperitoneum (gas in the gallbladder fossa, surrounding the portal vein and common and in the left upper abdomen), this gas extends into the retroperitoneum (gas seen posterior to the pancreas).

Pneumobilia is also present (air within the biliary system). There is a small left pneumothorax.
---
CLINICAL CORRELATION

This CT appearance is consistent with emphysematous cholecystitis complicated by perforation (as evidenced by pneumoperitoneum).

The small pneumothorax is probably due to extension of pneumoperitoneum into the thoracic cavity.

Emphysematous cholecystitis is a rare but very serious variant of acute cholecystitis. It carries a much higher mortality rate (20% vs 5% in acute cholecystitis), and 40% mortality when managed with antibiotics alone.

Emphysematous cholecystitis is diagnosed by the presence of gas in the gall bladder wall.

The gallbladder becomes ischaemic due to vascular compromise, this allows bacteria to invade the gallbladder wall and the bacteria subsequently produce gas. E.coli and clostridia perfringens are the two most common organisms.

Symptoms of emphysematous cholecystitis are similar to standard acute cholecystitis, however often more subtle. Pain may be mild, not localising and patients may be afebrile. However, there is a much higher risk of perforation and subsequent sepsis.

As in our case, often patients have a history of diabetes.

While in most biliary pathology ultrasound is the best mode of investigation, the gas present in emphysematous cholecystitis can be hard to localise on USS, it can sometimes be mistaken for bowel gas and it also causes artefact making image interpretation difficult. CT scan is reliable in diagnosing emphysematous cholecystitis and also assesses for complications such as perforation and abscess formation.

Outcome

Our patient went on to have laparoscopy cholecystectomy, and was treated with piperacillin and clindamycin. He had a brief ICU admission for ongoing vasopressor requirement post-operatively and ultimately made a good recovery.
---
---
Cite this article as:
Jennifer Davidson, Leon Lam and Georgina Beech, "CT Case 010," In:
LITFL - Life in the FastLane
, Accessed on May 28, 2023,
https://litfl.com/ct-case-010/
.
---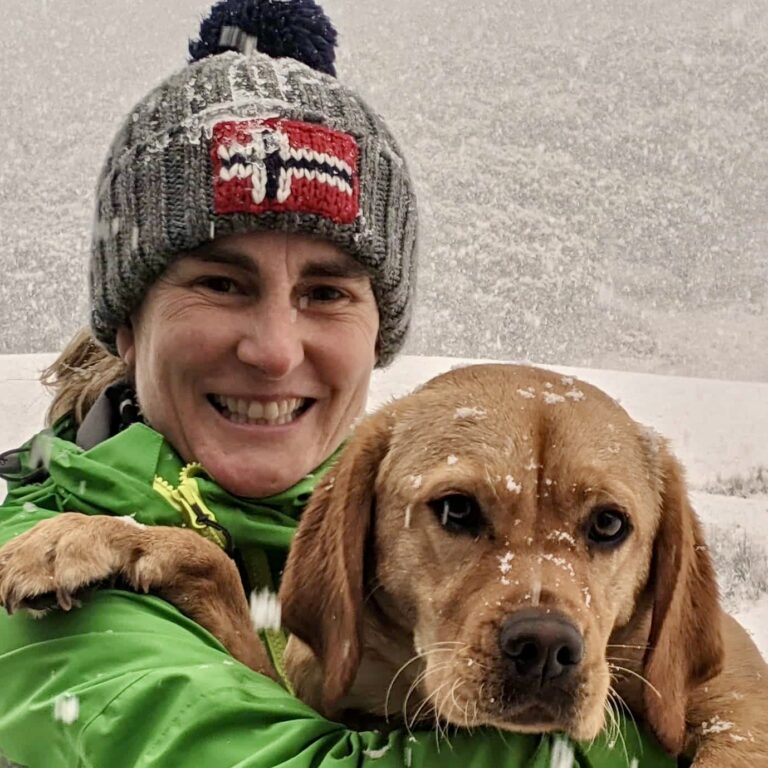 Sydney-based Emergency Physician (MBBS, FACEM) working at Liverpool Hospital. Passionate about education, trainees and travel. Special interests include radiology, orthopaedics and trauma. Creator of the Sydney Emergency XRay interpretation day (SEXI).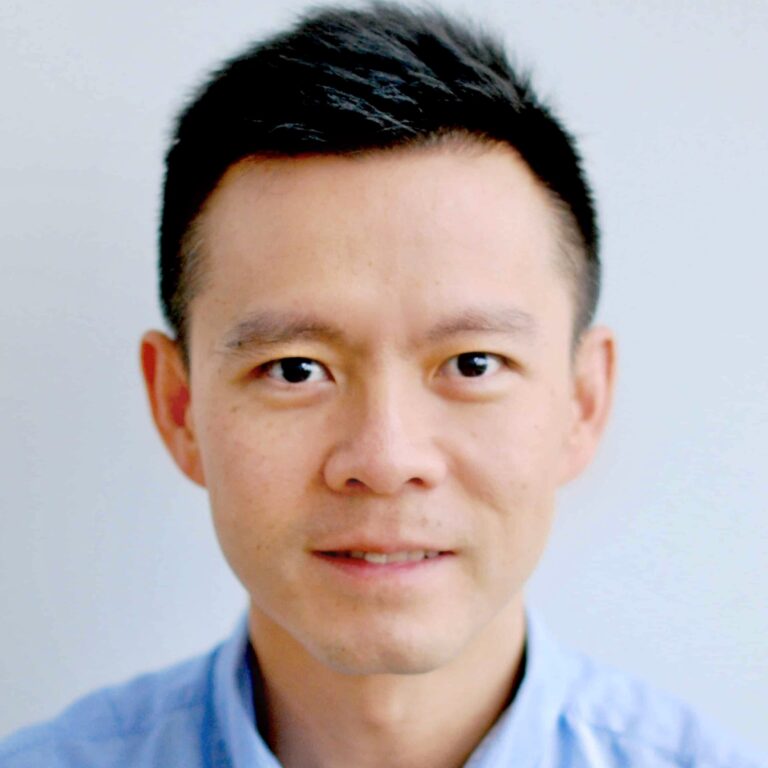 Dr Leon Lam FRANZCR MBBS BSci(Med). Clinical Radiologist and Senior Staff Specialist at Liverpool Hospital, Sydney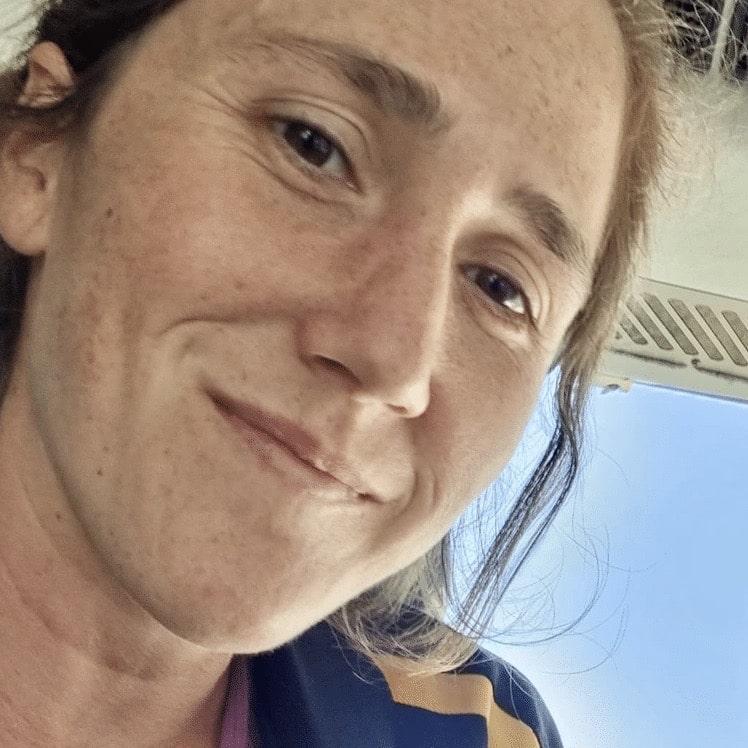 Emergency Medicine Education Fellow at Liverpool Hospital NSW. MBBS (Hons) Monash University. Interests in indigenous health and medical education. When not in the emergency department, can most likely be found running up some mountain training for the next ultramarathon.