35-year-old female presents to ED with a large and tender superficial mass in her right lower abdomen. There is ecchymosis overlying the mass.
She is on lifelong therapeutic clexane (enoxaparin) due to a PHx of Factor V Leiden thrombophilia with recurrent pulmonary emboli. Last clexane dose was 6 hours prior to ED presentation.
While in the ED she has an episode of hypotension and diaphoresis with an associated drop in her Hb from 117g/L to 89g/L.
The had an urgent CT angiogram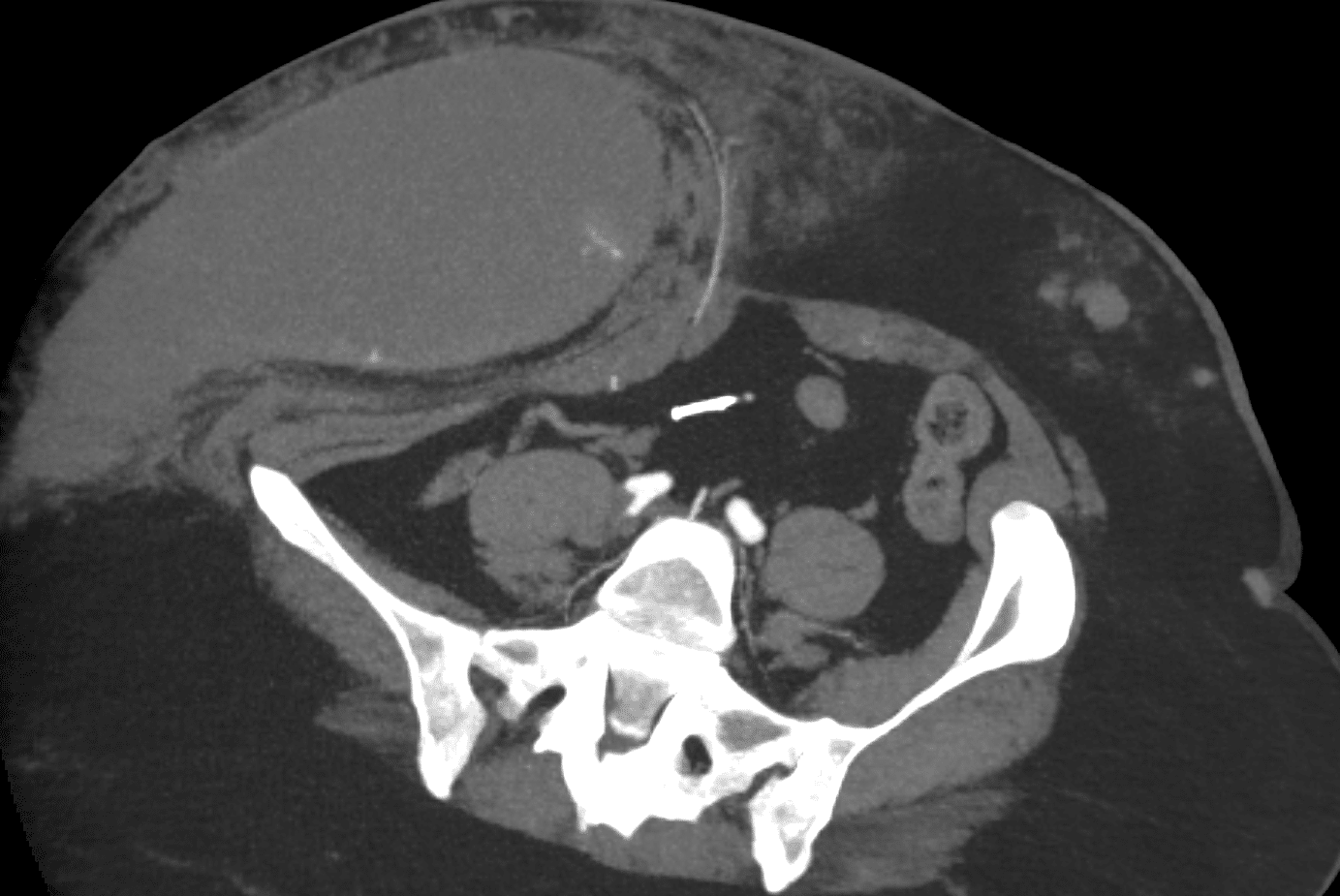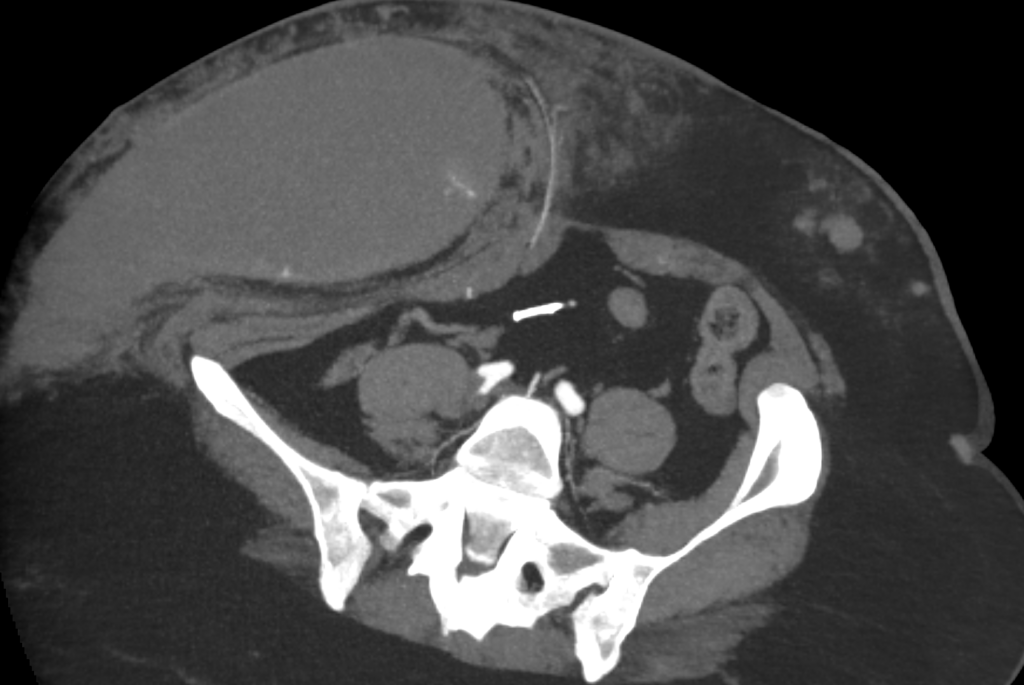 ---
Describe and interpret the CT images
CT INTERPRETATION

There is a very large anterior abdominal wall haematoma.

Note, unlike CT Case 003, this is not a rectus sheath haematoma, this haematoma is located within the subcutaneous tissues of the anterior abdominal wall.

Unlike a rectus sheath haematoma, this haematoma is not bound anterior and posteriorly by fascia, and therefore has greater potential for continued expansion.

This haematoma is very large, measuring 24 x 10 x 17cm, approximately 2000ml.

On this arterial phase scan there are several internal subcentimetre foci of contrast blush, consistent with active bleeding.

When demonstrating an arterial blush, it is important to compare non- contrast, arterial and venous images. The hyperdensity which is seen on arterial phase shouldnt be present on non-contrast and would show pooling or increase in size on venous phase. Additionally, hyperdensity due to oral contrast (in cases of GI tract) or calcificationes shouldn't be confused with contrast blush.

There is an incidental finding of a displaced extrauterine IUD (intra-uterine-device). It is located within the mesentery in the lower abdomen/upper pelvis.
---
CLINICAL CORRELATION

This patient was managed conservatively. She received PRBC transfusion and clexane was withheld in the short term.

An anti-Xa level was elevated at 1.2 IU/ml (a sign of ongoing clexane activity), for this she received a dose of protamine for anticoagulant reversal.

She had a repeat CT the following day, showing only minor increase in haematoma size and no further active bleeding.

And what of that wandering IUD?

While not at all ideal, I am reassured by my gynaecology colleagues an extra-uterine is not such a big deal!

It usually occurs at the time of insertion if the uterus is inadvertently perforated (it subsequently heals without issue).

Let's just hope she had some other form of contraception.
---
---
[cite]
---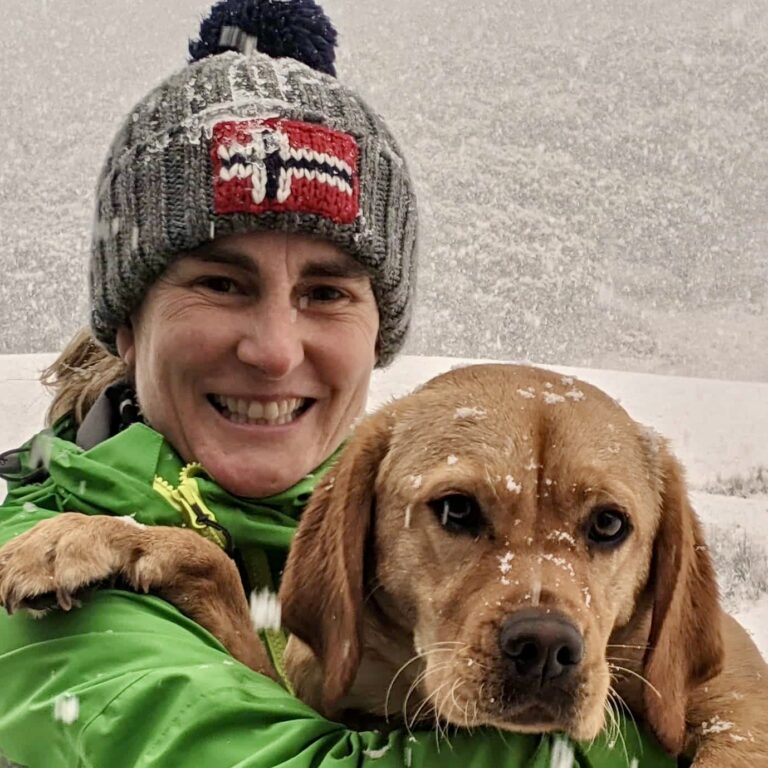 Sydney-based Emergency Physician (MBBS, FACEM) working at Liverpool Hospital. Passionate about education, trainees and travel. Special interests include radiology, orthopaedics and trauma. Creator of the Sydney Emergency XRay interpretation day (SEXI).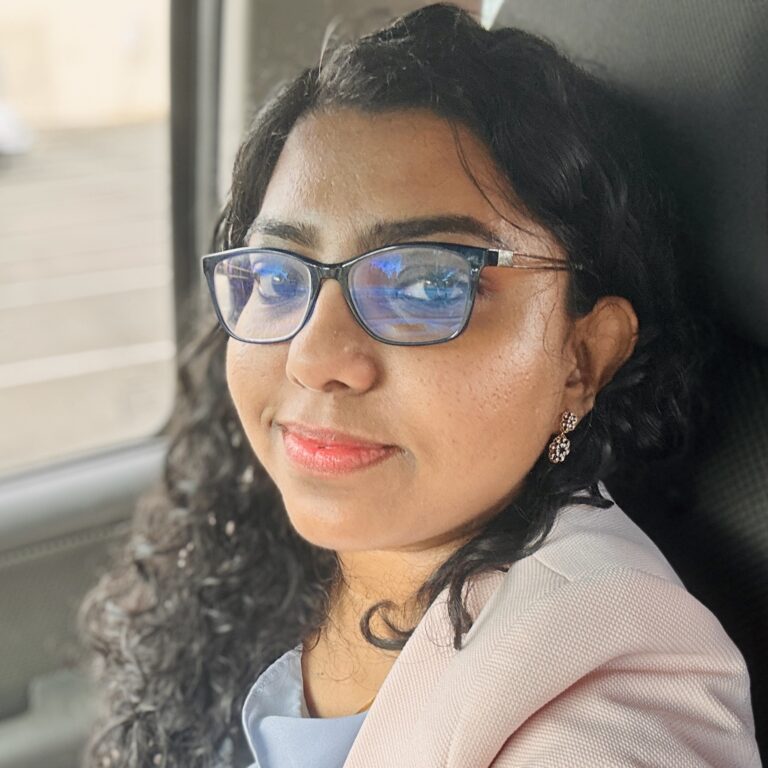 Provisional fellow in emergency radiology, Liverpool hospital, Sydney. Other areas of interest include paediatric and cardiac imaging.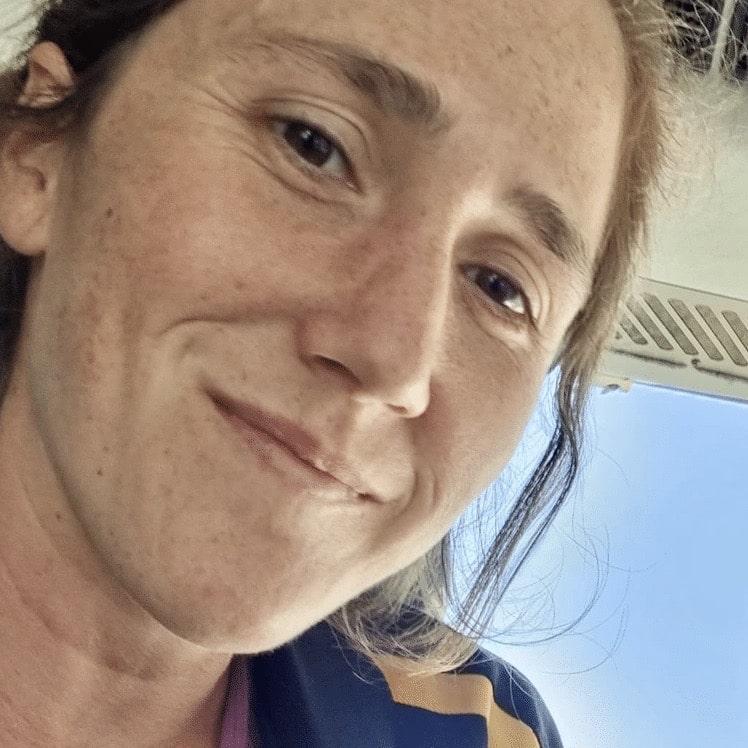 Emergency Medicine Education Fellow at Liverpool Hospital NSW. MBBS (Hons) Monash University. Interests in indigenous health and medical education. When not in the emergency department, can most likely be found running up some mountain training for the next ultramarathon.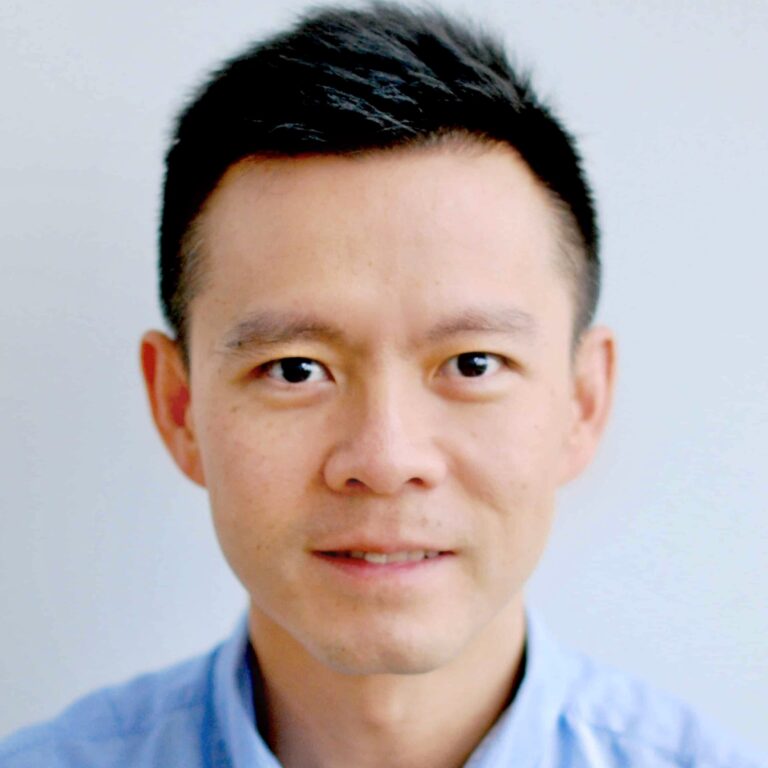 Dr Leon Lam FRANZCR MBBS BSci(Med). Clinical Radiologist and Senior Staff Specialist at Liverpool Hospital, Sydney