A 13-year-old boy presents with right sided abdominal pain. The pain started after sustaining a knee to the right side of his abdomen during a tackle in a rugby game.
He presents 24 hours after the injury with increasing pain with frank haematuria.
On examination he is haemodynamically stable. Abdominal examination demonstrates a tender right renal angle and right mid-abdomen without peritonism.
A CT scan is perfomed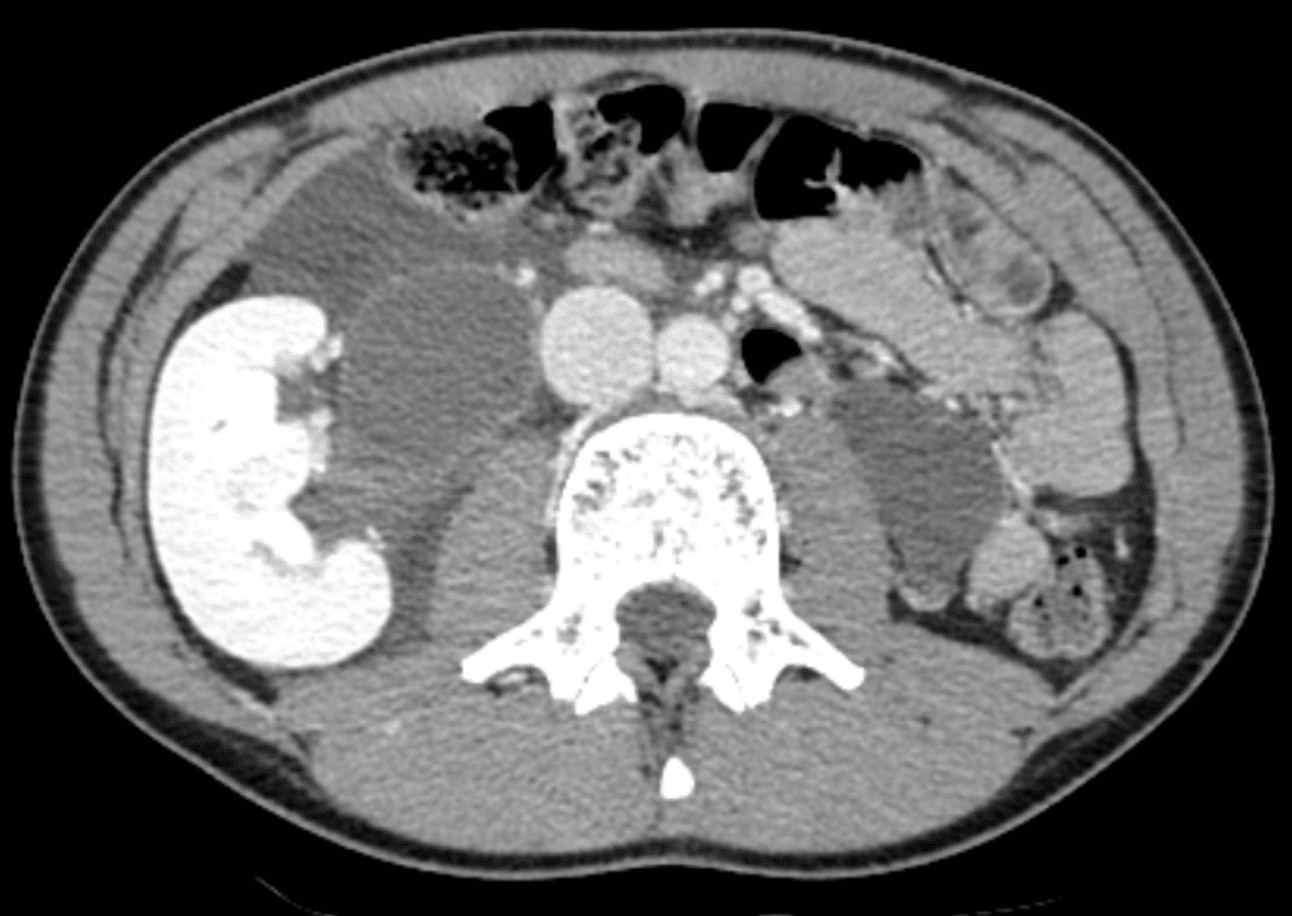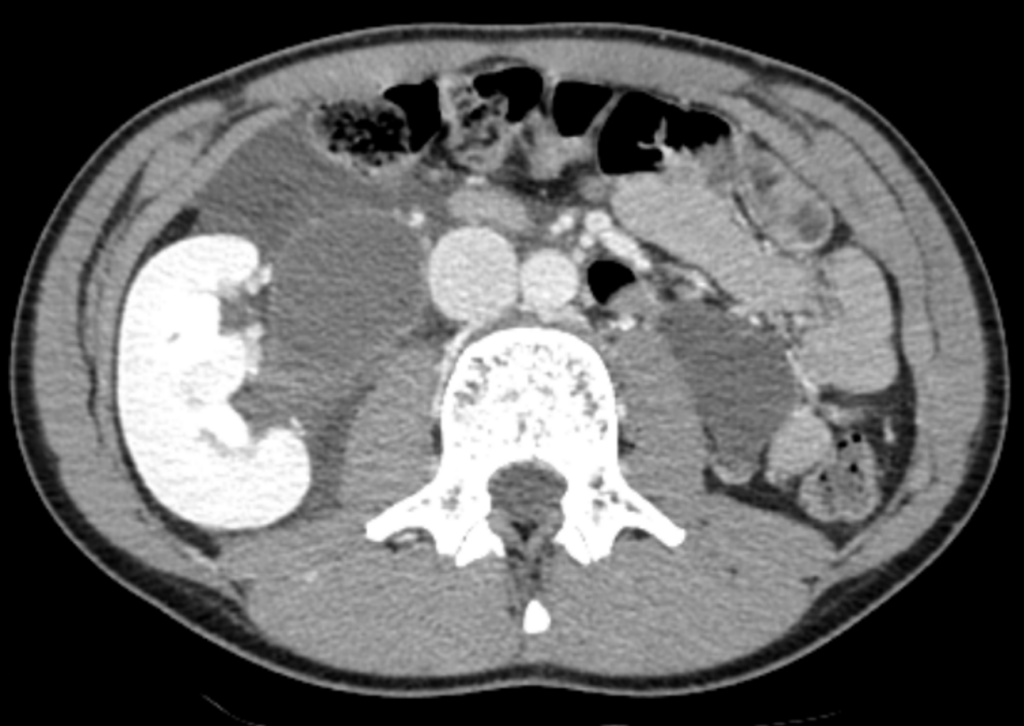 ---
Describe and interpret the CT image
CT INTERPRETATION
---
A delayed phase CT was arranged to assess the renal collecting system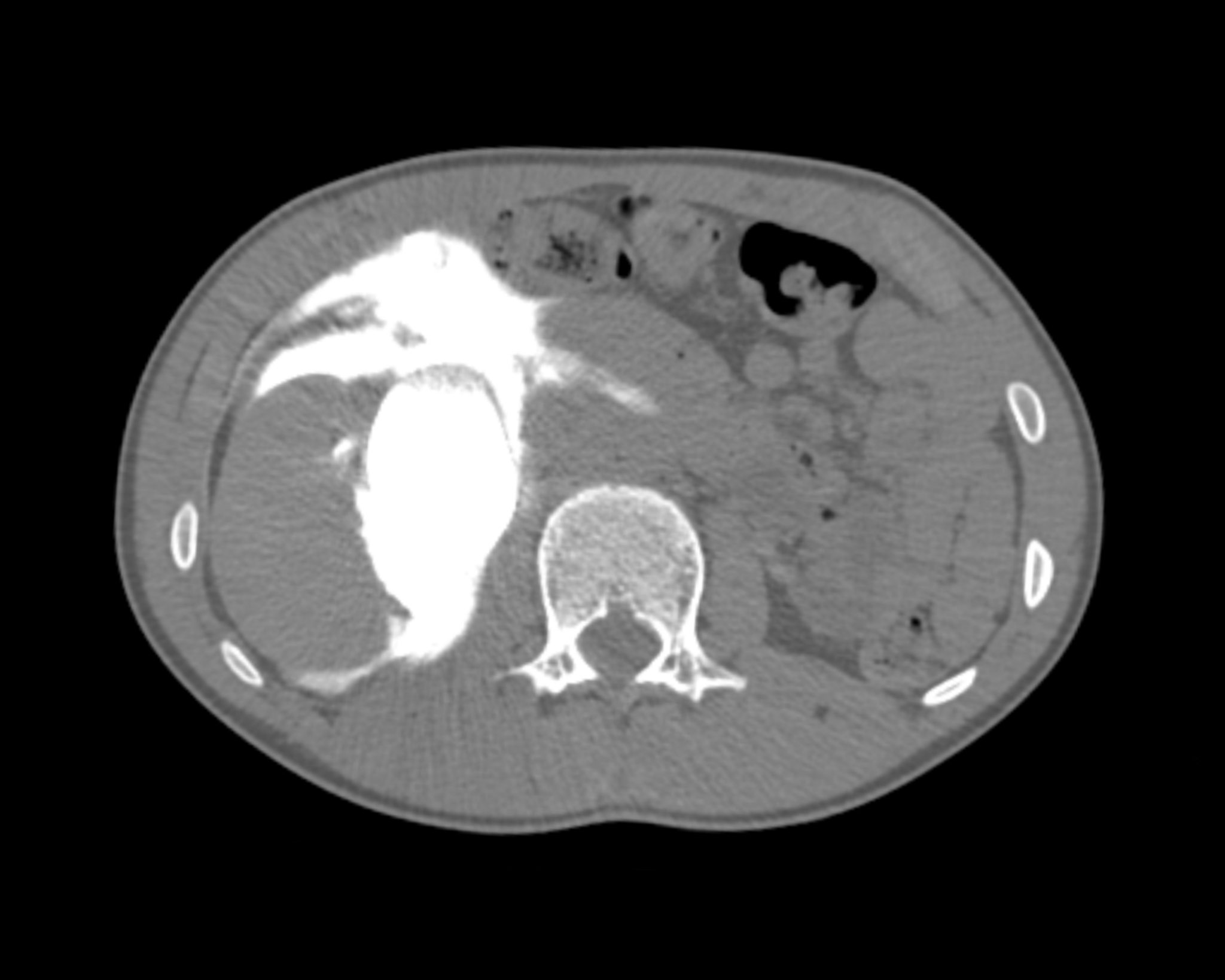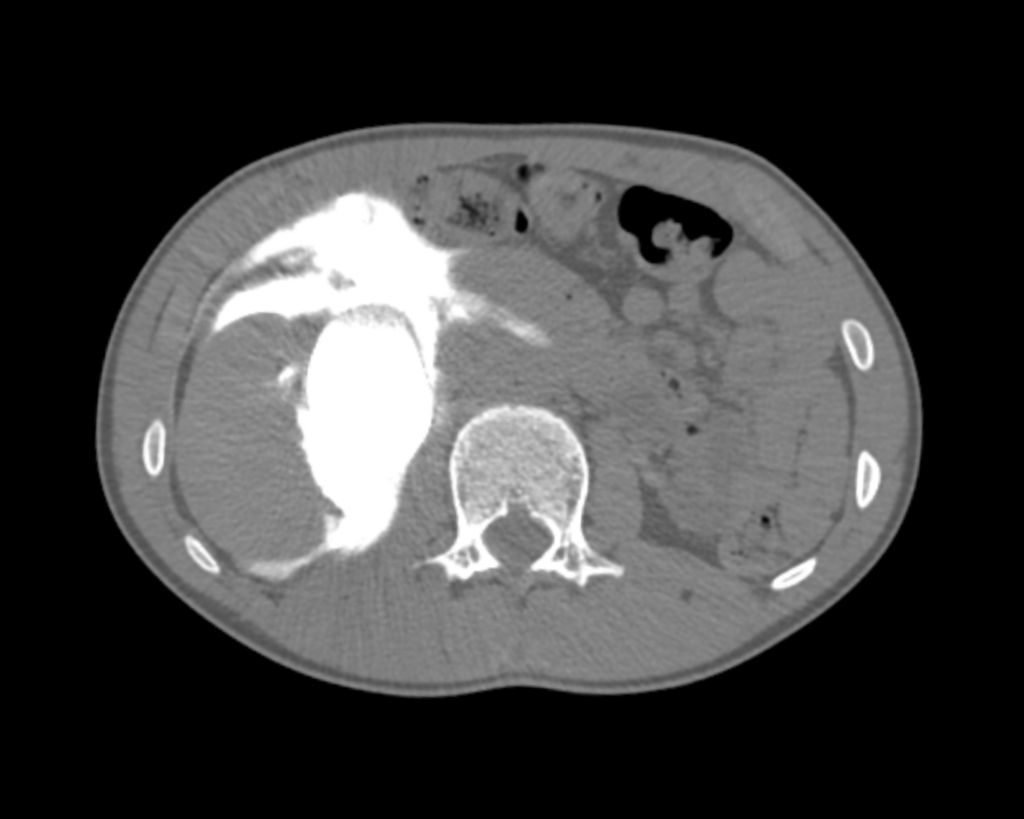 Describe and interpret the CT images
CT INTERPRETATION

The collection fills with contrast on delayed images.

This suggests contrast leak from the renal tract into the collection, in keeping with a urinoma. When imaging patients with renal trauma, it is important to perform a 5-15 minutes delayed CT study to detect a urinoma. Persistent urinomas can become infected and form an abscess
---
CLINICAL CORRELATION

This is a case of a large urinoma secondary to trauma. As urine extravasates into the retroperitoneum, it can cause lipolysis of the surrounding fat. This results in encapsulation of urine, forming a urinoma.

The main two causes of a urinoma are trauma and obstruction.

Trauma:

Renal trauma
Bladder rupture
Ureteric injury – such as during surgery or instrumentation

Obstruction:

Calculus
Retroperitoneal fibrosis
Retroperitoneal malignancy
Bladder outlet obstruction

Management of urinomas depends on the size and severity.

Small urinomas are usually managed conservatively.

Larger urinomas, such as in this case, are managed with percutaneous drainage.

Supportive management also includes IDC insertion (as catheter drainage may help minimize pressure within the collecting system to enhance urinoma drainage), and prophylactic IV antibiotics.

These cases require long term follow-up to exclude development of hydronephrosis and hypertension.
---
---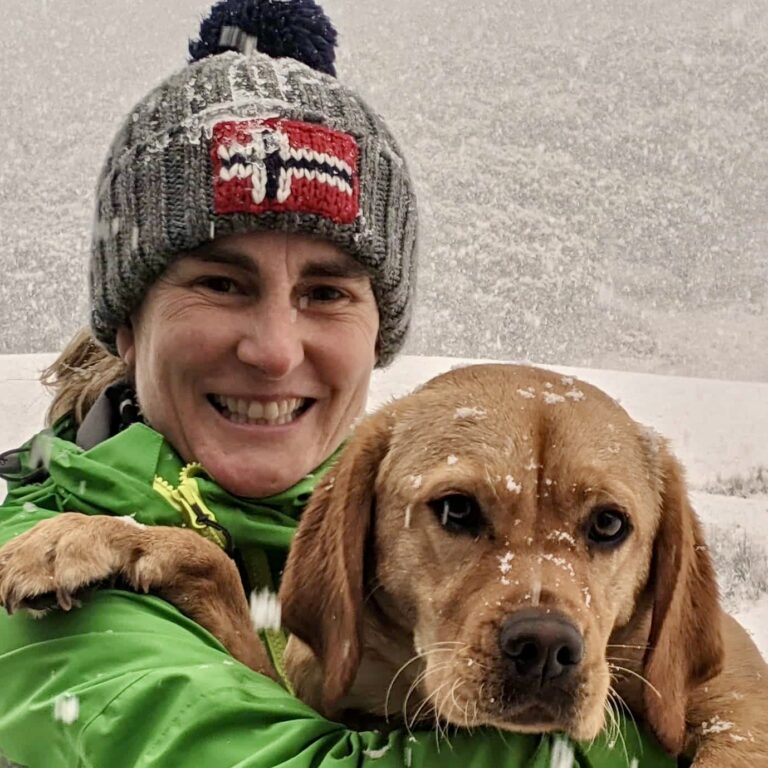 Sydney-based Emergency Physician (MBBS, FACEM) working at Liverpool Hospital. Passionate about education, trainees and travel. Special interests include radiology, orthopaedics and trauma. Creator of the Sydney Emergency XRay interpretation day (SEXI).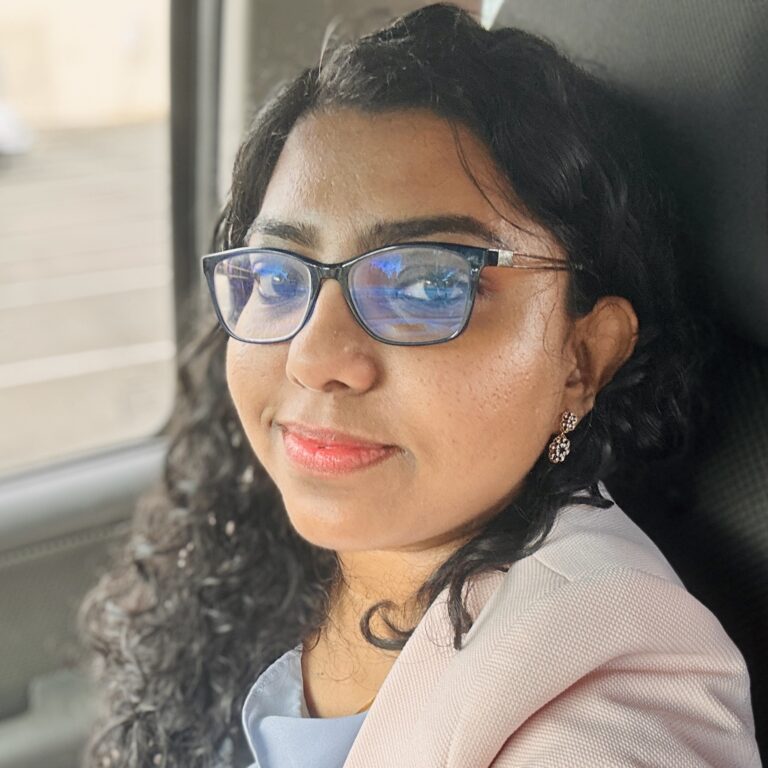 Provisional fellow in emergency radiology, Liverpool hospital, Sydney. Other areas of interest include paediatric and cardiac imaging.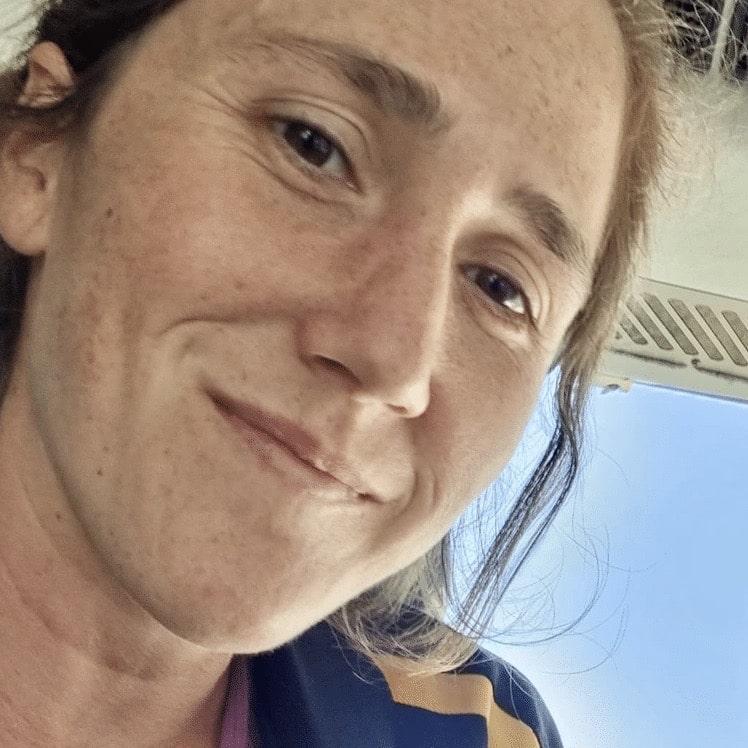 Emergency Medicine Education Fellow at Liverpool Hospital NSW. MBBS (Hons) Monash University. Interests in indigenous health and medical education. When not in the emergency department, can most likely be found running up some mountain training for the next ultramarathon.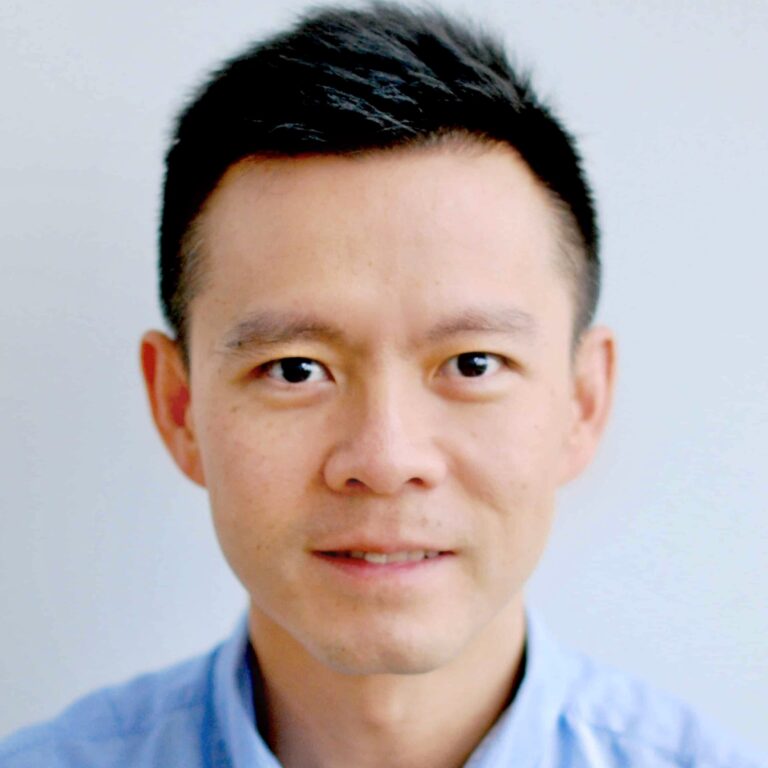 Dr Leon Lam FRANZCR MBBS BSci(Med). Clinical Radiologist and Senior Staff Specialist at Liverpool Hospital, Sydney