45 year old male presents confused and hypoxaemic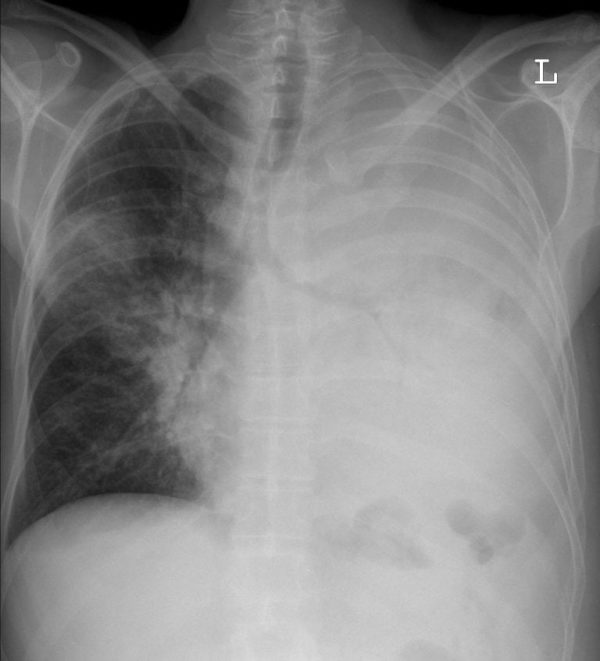 ---
Describe and interpret this CXR
CHEST X-RAY INTERPRETATION

There is complete white out of the left lung with air bronchograms in the mid zone, caused by pneumonia and a smaller patch of consolidation in the right mid zone.

*see CXR case 008 to compare
---
CLINICAL CORRELATION


There is no collapse in this case.

The trachea and right heart border remain in the normal position.
---
CLINICAL PEARLS


Severity of pneumonia is mot measured by the degree of consolidation on CXR or CT – its the physiological response to the hypoxaemia and sepsis syndrome that dictate management.
---
---