40 year old male presents to emergency in severe respiratory distress and is intubated on arrival.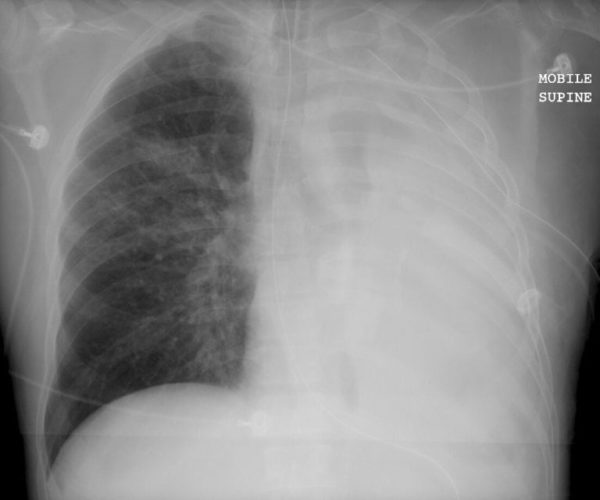 ---
Describe and interpret this CXR
CHEST X-RAY INTERPRETATION

There is complete white out of the left lung caused by pneumonia (air bronchograms mid zone).

* There is partial volume loss with collapse because the right heart border and trachea have shifted to the left. *

There is a large bore chest drain in situ on the left.

*ETT (probably a bit too proximal) and NG tube also present*
---
CLINICAL CORRELATION


Severe pneumonia can rarely cause secondary pneumothorax.

---
CLINICAL PEARLS


Most pneumothoraces do not require a large bore drain, 12-14F may well be adequate.

---
---