A 78 year old man presents with chest pain and has crackles in his chest on auscultation.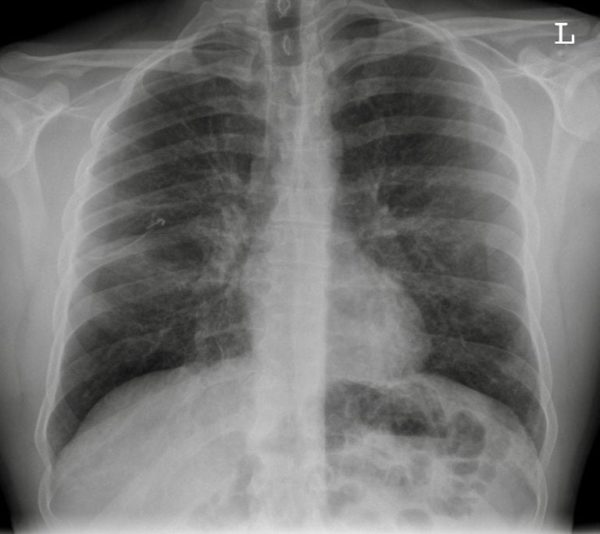 ---
Describe and interpret this CXR
CHEST X-RAY INTERPRETATION

There is diffuse reticular-nodular shadowing throughout both lung fields .
*The heart size is normal and the pleural spaces are clear
*The are surgical clips in the right mid zone, likely from a right lower lobe biopsy. *
---
CLINICAL CORRELATION


This is a case of a diffuse alveolitis causing pulmonary fibrosis.

Crackles in the chest are not always from pulmonary oedema!
---
CLINICAL PEARLS


High resolution CT can often differentiate from the multiple causes of diffuse lung disease and pulmonary fibrosis.

It is less usual to require an open lung biopsy although this can be crucial to guide diagnosis and management.
---
---