A 51 year old man presents with syncope. He has a long history of breathlessness and dry cough.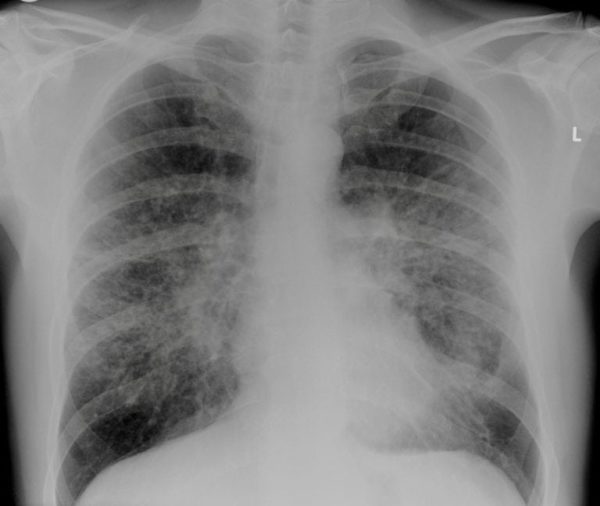 ---
Describe and interpret this CXR
CHEST X-RAY INTERPRETATION

There are multifocal bilateral reticulonodular air-space opacities, predominantly perihilar and mid zone distribution.
---
CLINICAL CORRELATION


This gentleman has long standing pulmonary fibrosis caused by sarcoidosis.

There is marked pulmary parenchymal infiltrate and established fibrosis (sarcoidosis stage IV on radiological classification).
---
CLINICAL PEARLS


The cause of his syncope could be from cardiac sarcoid causing conduction defects.

*Whilst widely quoted in text books, the radiological stage (I to IV) for sarcoidosis does not take into account extra-thoracic manifestations of sarcoid and it does not necessarily influence management.*
---
---