'Routine' CXR on a 64 year old female attending the emergency department after an hour of central chest pain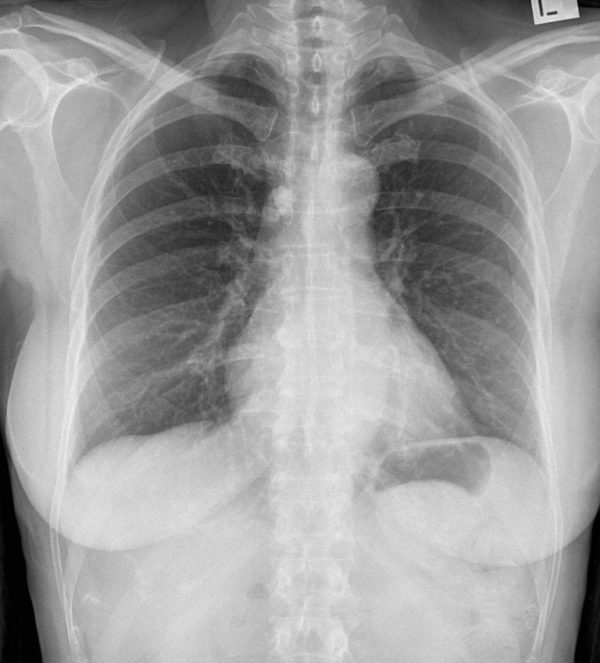 ---
Describe and interpret this CXR
CHEST X-RAY INTERPRETATION

There is a calcified suprahilar lymph node on the right (station 4R).
Remaining mediastinum, lung parenchyma and pleural are normal.
---
CLINICAL CORRELATION


This is old tuberculosis (TB).
Any history of active disease (cough, fevers, weight loss) should be sought – although this is likely decades old
---
CLINICAL PEARLS


The use of corticosteroids for immune suppression, chemotherapy and immune modulators such as anti-TNF for inflammatory arthritis are all associated with reactivation of old TB.
---
---