A 25 year old female presents with dyspnoea, cough, fevers and sweats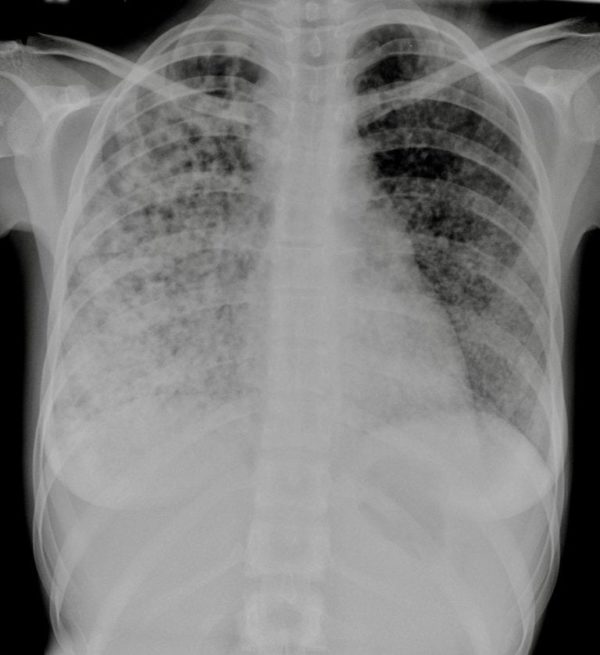 ---
Describe and interpret this CXR
CHEST X-RAY INTERPRETATION

There are small rounded opacities of variable size throughout both lung fields, more dense on the right.
The right heart border is lost, suggesting middle lobe involvement.
---
CLINICAL CORRELATION


This is miliary tuberculosis (TB).

She is likely to be coughing mycobacterium around your department and needs to be isolated.
---
CLINICAL PEARLS


Sputum should be sent for urgent Ziehl–Neelsen acid fast bacilli stain.

HIV test is mandatory.

Early genomic testing can indicate risk of multi-resistant TB – which is prevalent in eastern Europe.
---
---