A 77 year old man with known COPD presents with an acute exacerbation not responding to oral corticosteroids and antibiotics. He has lost 5 kg in the last 4 months.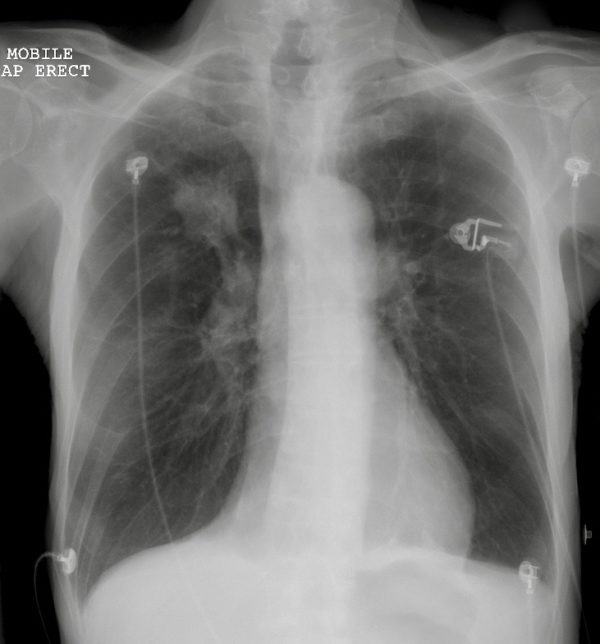 ---
Describe and interpret this CXR
CHEST X-RAY INTERPRETATION

Both long fields are overinflated with flattened diaphragms.
There is a tumor in the right upper lobe with associated right hilar adenopathy.
---
CLINICAL CORRELATION


This man has COPD and likely lung cancer.
Once stable he requires a staging CT chest.
---
CLINICAL PEARLS


Endobronchial ultrasound (EBUS) allows safe, directed sampling of most mediastinal and hilar lymph nodes.

When treatment options are dependent on the stage of lung cancer, EBUS provides pathological staging and diagnosis in one bronchoscopy.
---
---