An 86 year old man presents with worsening cough and haemoptysis. He stopped smoking 25 years ago.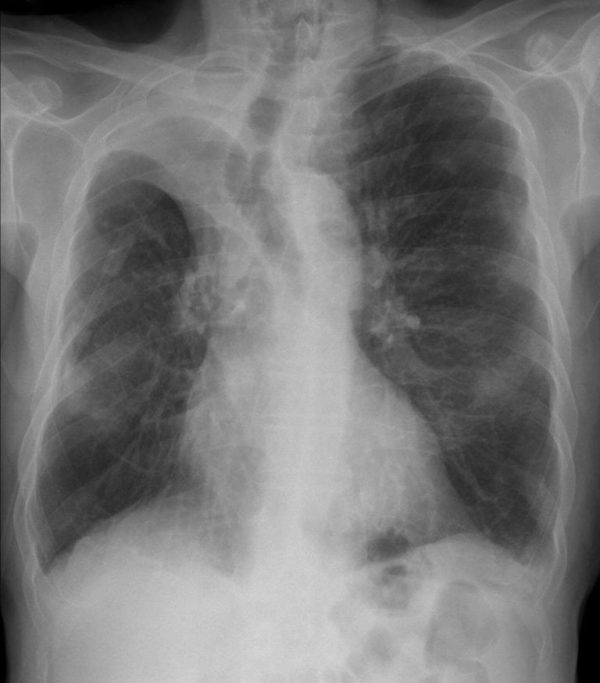 ---
Describe and interpret this CXR
CHEST X-RAY INTERPRETATION

There is deviation of the trachea to the right with associated right upper lobe collapse.
The right hilum appears prominent. Pleural spaces clear.
---
CLINICAL CORRELATION


This is likely to be lung cancer. A CT chest and bronchoscopy are indicated.
---
CLINICAL PEARLS


Approximately 15 years after quitting tobacco smoking the relative risk of developing lung cancer falls to similar to that of a never smoker, however, the cumulative risk remains raised.
---
---