A 76 year old lady is sent in by her GP with worsening dyspnoea and wheeze after failing to respond to oral corticosteroids and antibiotics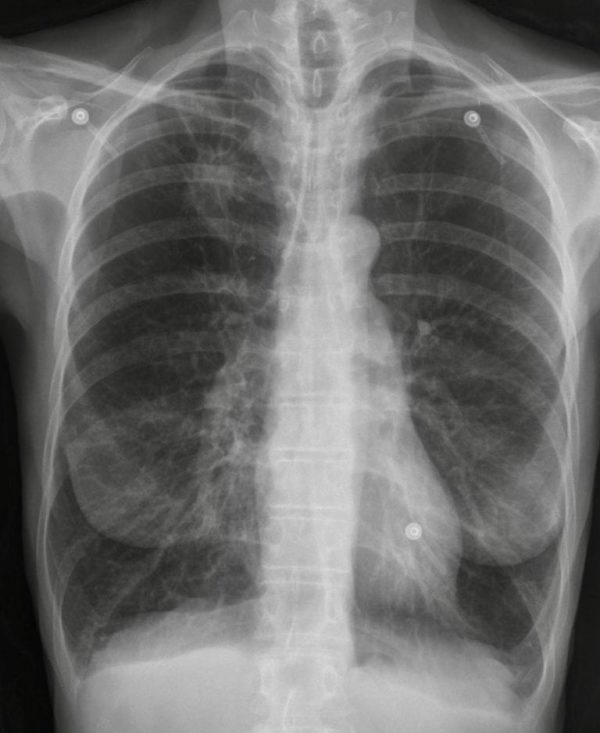 ---
Describe and interpret this CXR
CHEST X-RAY INTERPRETATION

There is over-inflation of both lung fields with flattening of the hemidiapragms.

There is a large spiculated mass in the right upper lobe.
---
CLINICAL CORRELATION


This is consistent with COPD (predominant emphysema as gas trapping ++) and a primary lung cancer
---
CLINICAL PEARLS


After adjustment for tobacco smoke exposure, the presence of COPD remains an independent risk factor for development of lung cancer.

This is probably related to the chronic inflammatory milieu in the lungs.
---
---