A 53 year old man is sent into emergency from the respiratory clinic, without notes, acutely short of breath clutching an XR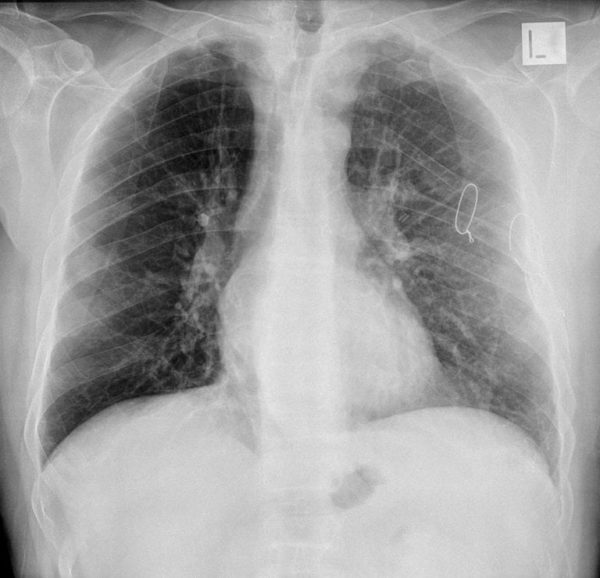 ---
Describe and interpret this CXR
CHEST X-RAY INTERPRETATION

There are surgical wires over the left 5th and 6th ribs and surgical clips lateral to the left hilum.

The lung fields project differently – the right is suggestive of gas trapping and oligaemia; the left has normal appearances of the pulmonary vasculature.
---
CLINICAL CORRELATION


This man has had a left single lung transplant for severe emphysema (as seen in his right lung).
---
CLINICAL PEARLS


Single lung transplants can be performed for emphysema, double lung is definitely indicated for pulmonary fibrosis and any chronic supportive condition such as cystic fibrosis.
---
---