A 74 year old man is sent in from general medical clinic with weight loss, anaemia, dyspnoea and malaise.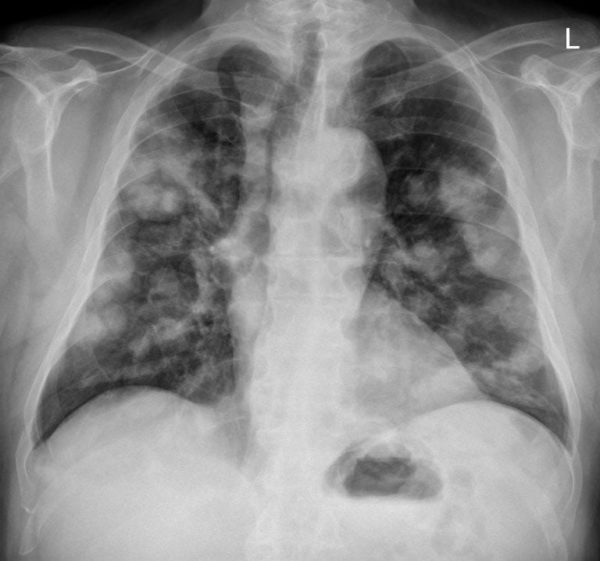 ---
Describe and interpret this CXR
CHEST X-RAY INTERPRETATION

There are multiple dense opacities of varying size throughout both lung fields.
The trachea is deviated to the right suggesting some mediastinal adenopathy.
The pleura and bones appear normal.
---
CLINICAL CORRELATION


This man has multiple metastases from bowel cancer.
---
CLINICAL PEARLS


The most common cancer types to metastasize to the lungs are breast, colon, bladder, kidney and prostate.

Sarcoma is less common, but commonly metastasizes to the lung.
---
---