A 59 year old man presents with cough, haemoptysis, dyspnoea and fever for 3 days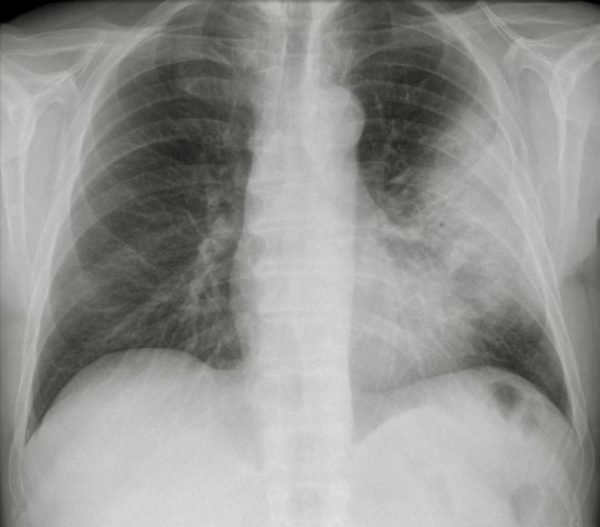 ---
Describe and interpret this CXR
CHEST X-RAY INTERPRETATION

There is airspace shadowing with air bronchograms in the left upper lobe. The right lung and pleural spaces are clear.
---
CLINICAL CORRELATION


This is lobar pneumonia.
Most likely caused by Streptococcus pneumoniae.
The loss of the left heart border indicates that the LUL is affected.
---
CLINICAL PEARLS


Streptococcal pneumonia classically causes a 'rusty brown' sputum which is commonly mistaken as haemoptysis.
---
---